Vestflow has spent two years designing a fully automated drone solution for early warning of algae. Now the solution is ready.
"The system was completely designed last week," confirmed CEO Arvid Klubben to SalmonBusiness.
SalmonBusiness has previously written about a number of solutions, both domestically and abroad, that are supposed to help salmon farmers to avoid as brutal loss figures as they experienced during the algae bloom this spring in Norway.
The solution from Vestflow means drone ports are set out different places, where drones can automatically charge their batteries, so they can be in the air practically all the time. These drone ports can be placed in strategic locations along the coast, and can virtually provide online monitoring of algae.
"One hour is the maximum flight time. Then the drone leaves behind 50 kilometres, and when shuttling between two stations, it gets about an hour of refresh rate. The drone can also fly different routes between stations, giving you two hours of refresh rate with two routes. Data is uploaded at each landing," Klubben explained to SalmonBusiness.
New routes
At NTNU (Norwegian University of Science and Technology), small satellites are being built for sea monitoring, which will monitor algae bloom along the coast, and warn salmon farmers when harmful algae are on the way. The satellites also collaborate with drones further down.
Klubben elaborates on what he thinks is the difference between their system and the drone solution from NTNU.
"The problem with satellites is that when it is cloudy, the camera does not see the ground surface, the distance it makes and the quality of the measurements is not good enough," said Klubben, adding that the system is not dependent on fixed routes and will be able to fly routes like other systems do not cover.
According to Vestflow, it has taken two years to develop the solution, and it started with the company finding that laser was a good solution to get rid of sea birds in fish farms.
"When the algae bloom appeared, we saw that we could transfer the technology with simple steps. We replaced the charging station with the battery exchange station for continuous operation, changed the camera type and used a long range drone. The control system that controls it all is a modified standard system, which is one of the world's most widely used systems for drone operations," said Klubben.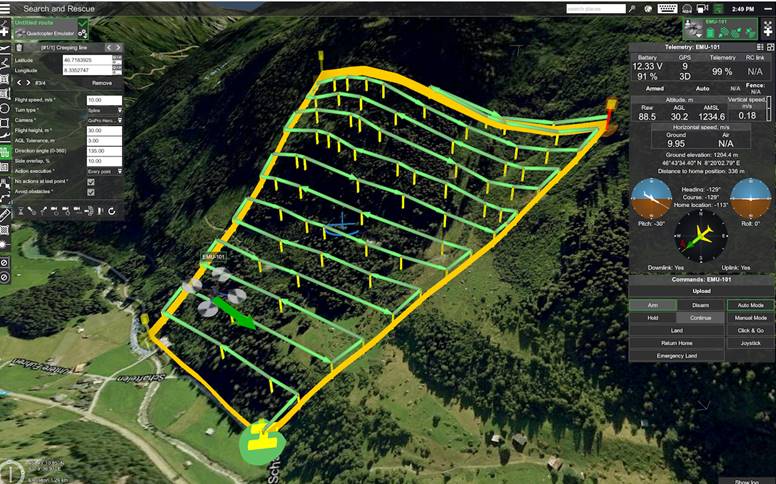 Can cost up to EUR 250,000
Klubben believes that since spectral cameras and hyperspectral cameras have become so low in cost, a drone solution also becomes a cheap alternative in the fight against algae. He also pointed out that Norwegian authorities last year allowed for flying out of sight with drones, and Klubben now believes everything is ready for the solution.
So far, the company has not sold any copies of the system, and what the price for it will depend on the solution chosen, according to Klubben.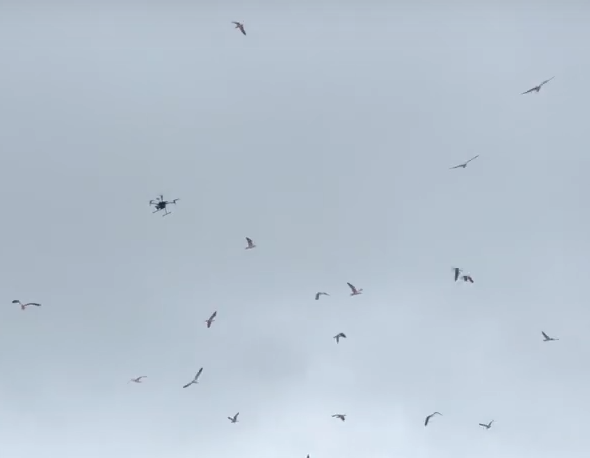 "The price for a simple manual local system without automatic charging will be around NOK 200,000 (EUR 20,000) with a cheaper camera. For a system with a drone, camera and two battery changing stations, the price will be around NOK 2.5 million (EUR 253,000), this solution covers an hour of flight (50 kilometres)," he said.
Klubben added that it has finished the first part with testing in a salmon farm, but he can not yet say who the customer is.
"The test done here in Norway is to remove the gulls with mounted sound. This test was a success. The customer will now test automatic flight, which is already in use in thousands of facilities, except for the part that gets the drone out with sensor," Klubben concluded.