Chairman Peter George says that what Williksen needs to do is not million miles away from what he did with AKVA group.
In the previous part of the interview with Benchmark Holdings chairman Peter George, he outlined some of the restructuring and cost-savings that it will enter.
Trond Williksen
It was April's announcement that the British fish health company had nabbed former SalMar and AKVA CEO Trond Williksen that really give the company a new confidence in its abilities.
"When we looked for the CEO, we weren't overly happy with the short list – we should have been appointing around the time we did the CFO (former Dechra Pharmaceuticals Septima Maguire) who stared in November and then we had to start the process again," said George.
But highly experienced Williksen wasn't really looking for a new role, having been at the helm of one the world's major salmon farmers as well as multiple senior roles in Aker's Seafood, Ocean Harvest and BioMarine divisions.
Blunt
"But when we dug him out and he heard that it was Benchmark – and it was kind of a sleeping giant – it promised much more than it had delivered," said George who explained that he was pretty blunt during his first conversation with the veteran.
"When you look at his background, what he did with the AKVA group, which was a business which was effectivity bankrupt when he stepped in, he did a massive turnaround," said George.
"And it's not a million miles away from what he needs to do with Benchmark, because it needs that turnaround. To shift from this R and D mentality to a profitable, professional, leading aqua services business. It needs that commercial approach, that turnaround," explained the chairman. "He's got the background, he's got the experience, he's got great energy, he's enthused about it and he's got the right attitude, so he ticks all those boxes."
George said that he wanted Benchmark to be "stand alone profitable". But it has seen difficulties and losses.
What is the brutal hard lesson here?
The chairman said that when he joined two years ago he met with a number of big shareholders who were very honest with him about what they thought was wrong and what in their view needed to be done.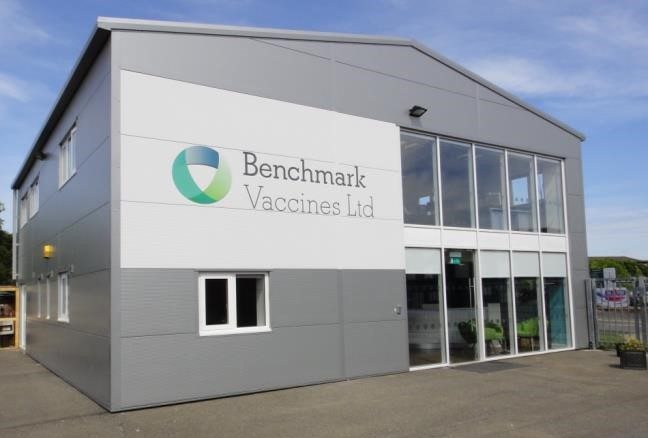 Arrogance in my own self-belief
"I guess I shoud have listened more closely to what the shareholders said. And done my deeper due diligence over three months which I could have done. I could have put things right quicker. There was some arrogance in my own self-belief there. I wanted to get to understand the business over a period of time and it needed a quicker fix," he said frankly.
"I like businesses like Benchmark. Most I have been involved in the past have needed some fixing. But it is a sleeping giant, it's got amazing potential. But it lost focus and it was trying to do so many things, too many things averagely and badly, rather than focusing on things that it is very good at," he concluded.