Confusion in the global economy.
Trump's trade war with China has resulted in more than a few headaches in the US. Companies like Alaska-based Silver Bay Seafoods freeze its wild-caught salmon at home and then ship it to China, where it's reprocessed and sold back to the US consumer. A potential 25 per-cent tariff could be whacked onto that fish even though its an American product – unless the US Trade Representative's Office decides to exempt those fish from the list.
CNN reports that seafood companies are wondering what's to do next after getting used to China's low labour costs – either a toss up between relocating to another cheap country or automation.
Transatlantic trade row
While China has mostly been in the Commander in Chief's crosshairs, European trade isn't resting on its laurels either. The US is a huge market for Scottish salmon, worth £139m in 2018 – set to grow even more this year. Will Scottish salmon exports expect to be engulfed in a new transatlantic trade row?
Perhaps. In May, Trump tweeted: 'The EU has taken advantage of the US on trade for many years. It will soon stop!'
The World Trade Organization finds that the European Union subsidies to Airbus has adversely impacted the United States, which will now put Tariffs on $11 Billion of EU products! The EU has taken advantage of the U.S. on trade for many years. It will soon stop!

— Donald J. Trump (@realDonaldTrump) April 9, 2019
In April, Trump said he was ready to hit European exporters with fresh duties in retaliation against over USD 11 billion (GBP 8.4 billion) worth of damage from EU subsidies to Airbus that the World Trade Organization found caused "adverse effects" to the United States.
A preliminary list of goods, covering a wide range of items have issued for public consultation. The list includes virgin olive oil, lemons, as well as salmon fillets, fresh or chilled if they come from any of the 28 EU states. The UK is still in the EU, though is set to leave later this year and is currently negotiating a trade deal with the US.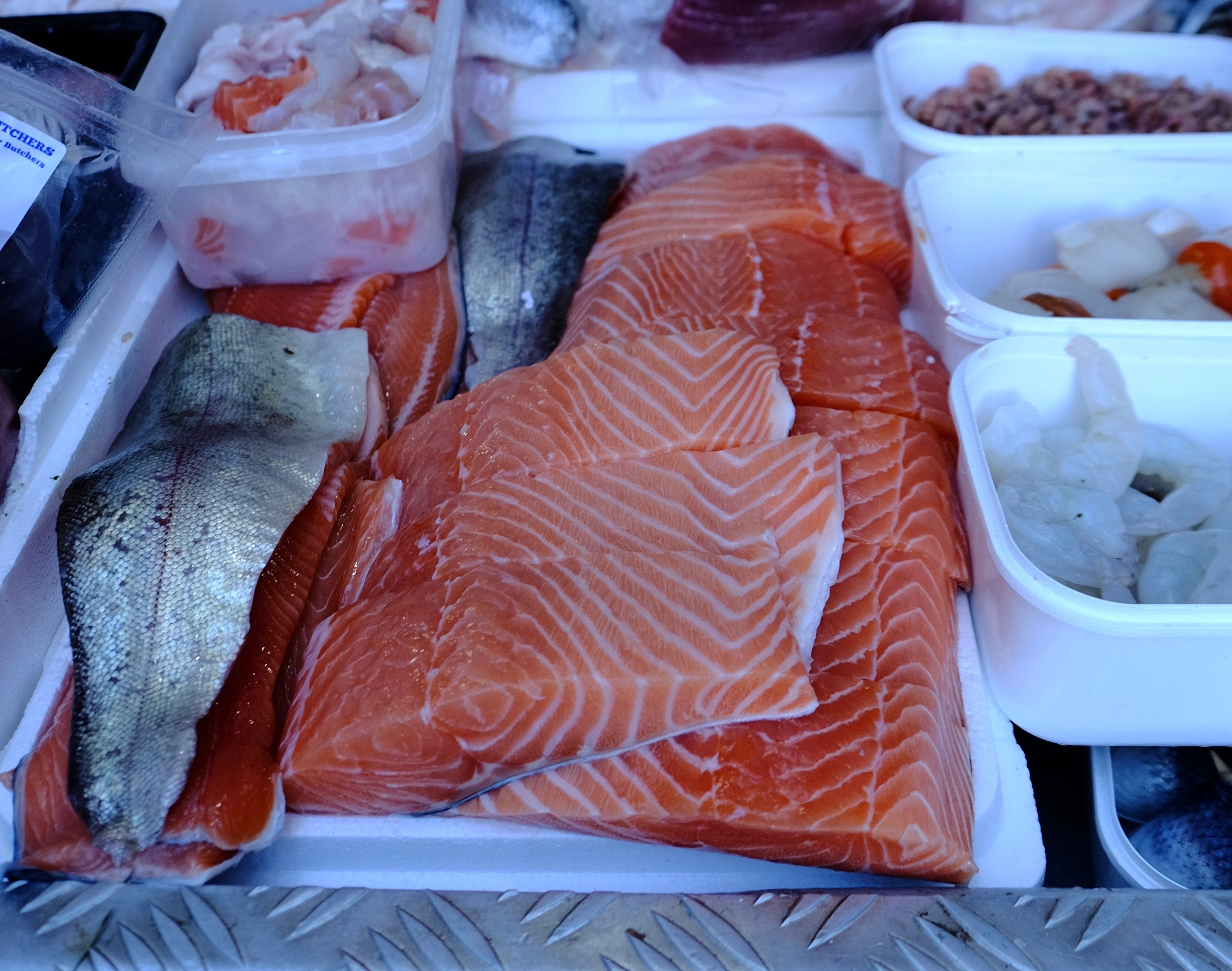 SSPO
The Scottish Salmon Producers Organisation took a reserved tone when SalmonBusiness asked how they are safeguarding Scottish salmon interests in the event of a US duties.
"SSPO is keeping a watching brief on any potential USA trade barriers. We are closely involved with UK and EU officials to monitor the situation," said a SSPO spokesperson. Though, emerging markets are on their horizon.
"Scottish salmon is well established in many international markets, especially the USA and the Far East, so the obvious strategy is to work to develop those further. For example, the growing middle-class market in China offers great growth potential as consumers love the Scottish provenance and quality standards," they added.
Unprecedented
U.S. Customs and International Trade Attorney at GrayRobinson Peter Quinter told SalmonBusiness in an email that Trump's particular style of negotiation was unprecedented.
"I've been a U.S. Customs and International Trade attorney for 30 years, Chair of the Customs Law Committee of the American Bar Association, former legal counsel in the Office of Chief Counsel for U.S. Customs and Border Protection, Chair of the International Trade and Transportation Committee of the Transportation Lawyers Association, Board Certified in International Law by The Florida Bar, and legal advisor to numerous Fortune 500 and Global 500 companies. I say all that because in all that time, with all the various Presidents of the United States, I have never seen anyone use tariffs as a tool to attempt to negotiate matters not directly related to trade (i.e. environment, immigration, purchase and sale of defence articles)," said Quinter.
Baffled
"Most Americans are just as shocked and embarrassed with Trump's antics as our European friends are baffled," he said.
"The U.S. Chamber of Commerce has coined the term that Trump is "weaponing tariffs" to attempt to get what he wants from other countries or trading blocks. Yes, Trump's style is hostile, especially compared to former President Obama. I do not believe that Trump cares at all about tariffs on seafood imported into the United States from the EU, UK, or Norway. Trump is merely using it as a tool to attempt to negotiate nothing related to seafood. Perhaps he wants companies in those countries to produce their products (e.g. electronics, automobiles, technology) in the United States," added Quinter.
To conclude, Quinter suggested an article in the New York Times entitled "Globalization Is Moving Past the U.S. and Its Vision of World Order". In it, the author argues that more of the same could be on the cards: "If globalization were ever going to unravel, the beginning would probably feel something like this".