Untraditional way to celebrate Norway's national day.
While "Ro Fortune" started Constitution Day on its way out of the heavily militarized Russian fjord arm Ura Guba, "Ro Venture" was on its way in. The 82-meter-long "Ro Fortune" had just delivered smolt to the farming customer Russian Aquaculture. The sister ship "Ro Venture" was on its way to Ura Guba on the same errand.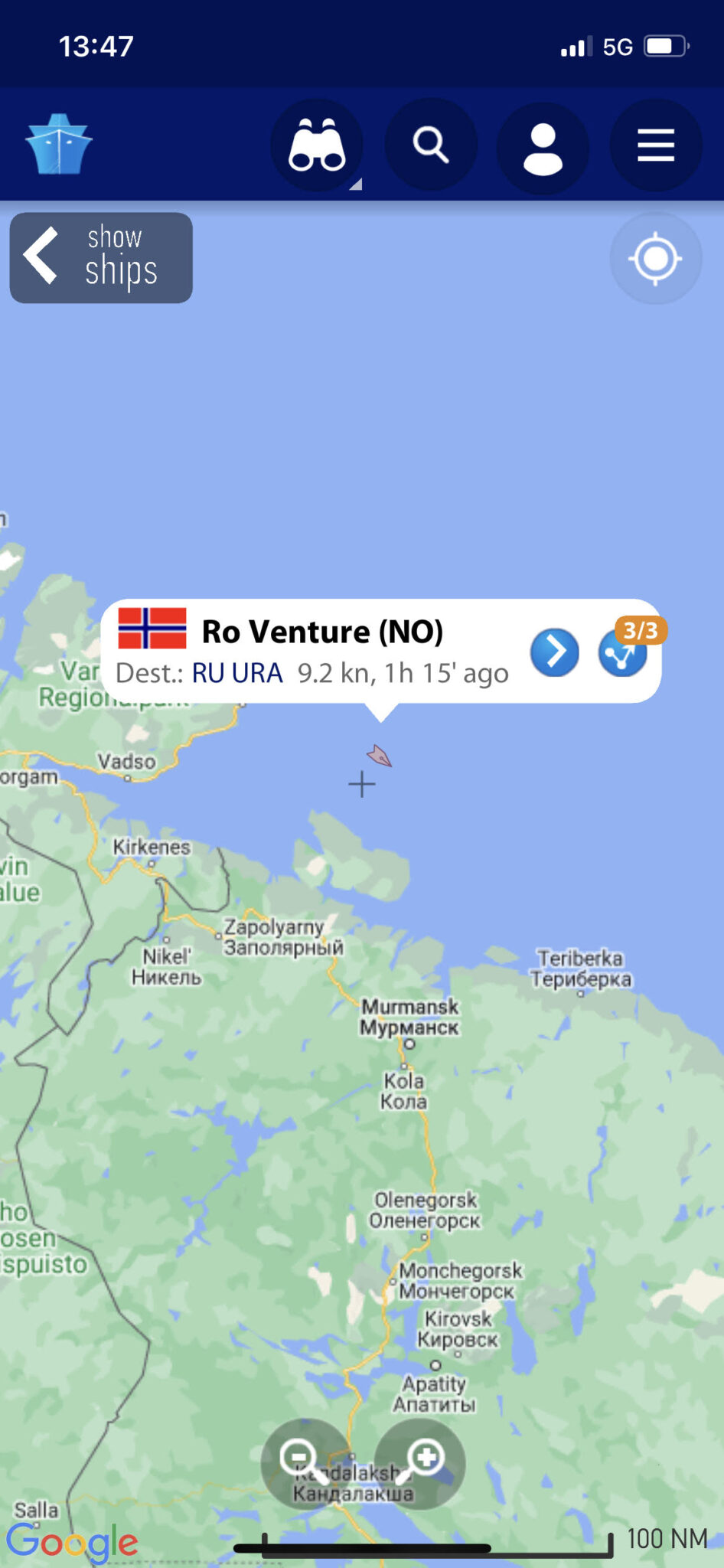 The two Rostein-owned wellboats passed each other just outside Poluostrov Rybachy.
Key role 
The wellboat company Rostein plays a key role in supplying the fish farmers Russian Aquaculture and Russian Salmon with smolt, as they do not have their own production in their home country.
Also read: The current situation is demanding in many ways, also ethically
Smolt shipping is very controversial, for many reasons.
After Russia attacked neighboring Ukraine this winter, a large number of multinational companies, such as McDonalds, IKEA and Heineken, withdrew from Russia.
Russia has had an import ban for Norwegian salmon since August 2014, and is working hard to build up its own farming industry – in competition with Norway.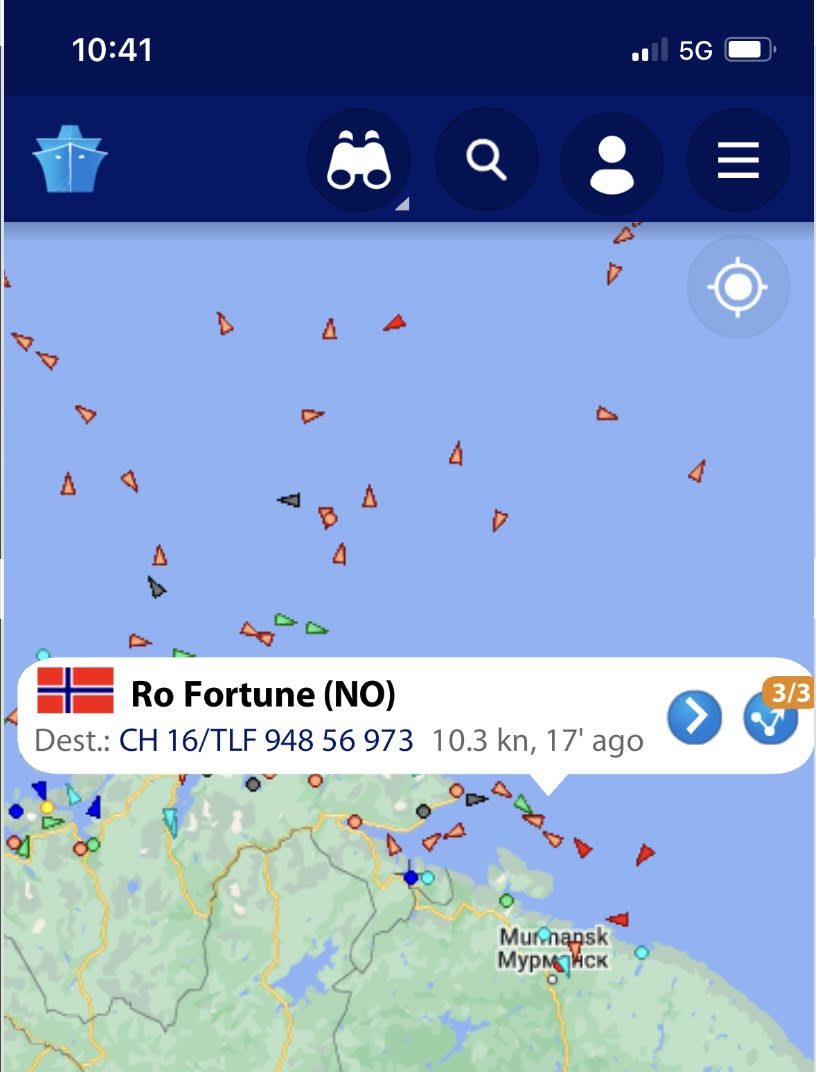 Political
Rostein's competitor Sølvtrans has cut out the lucrative freight agreements to Russia.
Read also:  War profits from shipping smolt and feed to Russia follow the Norwegian shipping tradition
The Russian salmon farms are located in the top-secret fjords west of Murmansk, controlled by the Northern Fleet. Here, not everyone can run a business. The main shareholder in Russian Aquaculture, the Vorobyev family, is a political dynasty with strong ties to Defense Minister Sergey Shoigu.
SalmonBusiness has contacted Rostein for a statement on the ongoing smolt shipping. Rostein has, so far, not commented.