"Fuji" and "Ando", which went down at a quay at Høle, Rogaland, Western Norway, before the weekend.
Two workboats owned by the salmon farmer Alsaker Group which sank have now been raised, reports the local newspaper Stavanger Aftenblad.
This was done by the crane vessel "Tronds Lift 6" from Trond Marine Service on Saturday evening.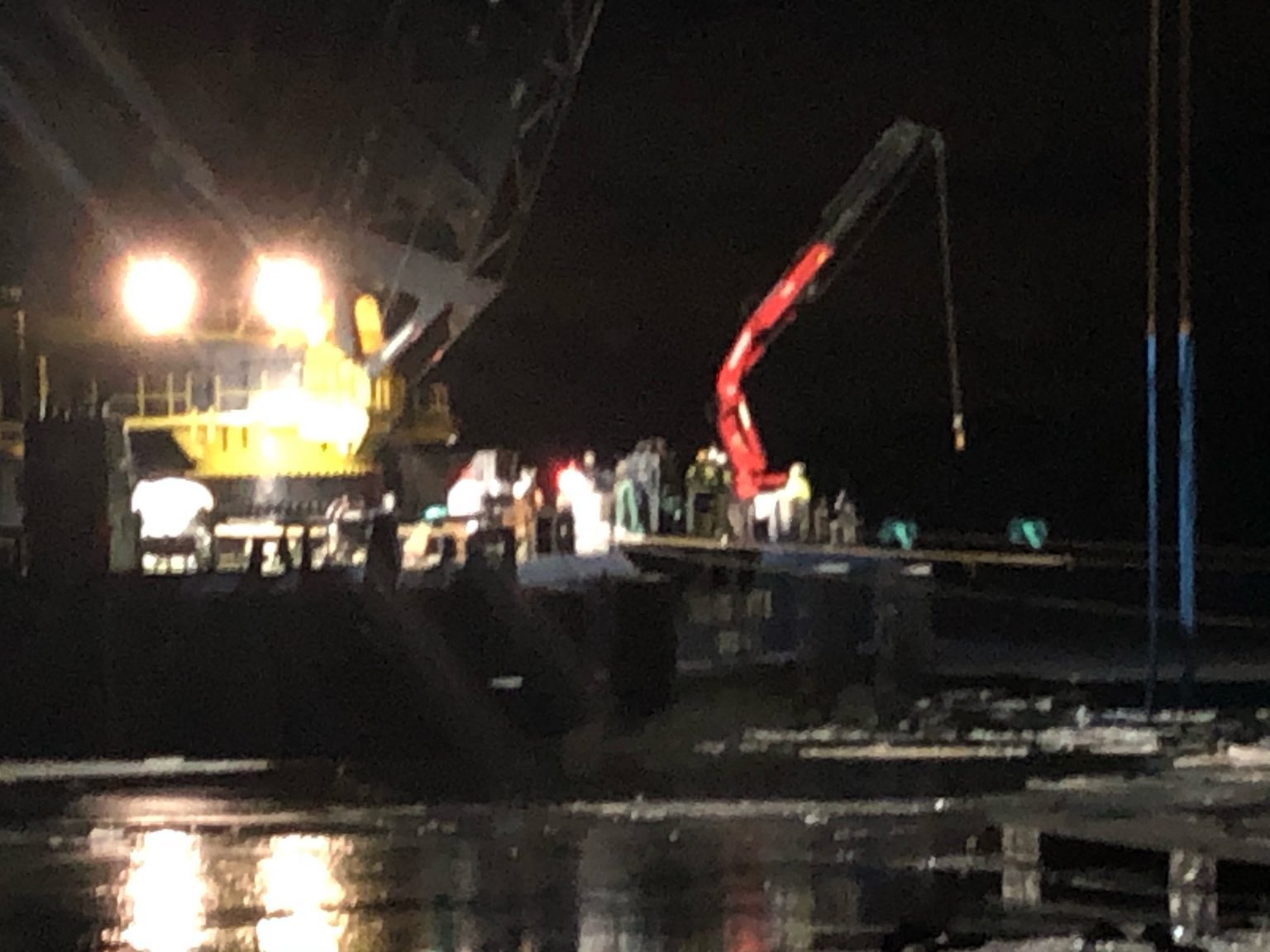 "They received support from the tugboats "Tronds Max" and "Tronds Lax"," Alsaker public affairs contact Kristian Råsberg told the newspaper.
It is not yet known what caused the two salmon farmer workboats to sink overnight late on Friday, but ice on the fjord may have been a contributing factor. There was no one on board the aquaculture boats when they crashed.
Kristian Råsberg told SalmonBusiness on Monday morning that there is nothing new to add in regards to the cause of the incident.