It's official. Salmon can now be grown in the desert.
The company has been quietly developing the project for 2 and 1/2 years with an international team of 60 people. Sheikh Hamdan bin Mohammed bin Rashid Al Maktoum – the Crown Prince of Dubai – is behind the project.
In a call to SalmonBusiness, Edmund Broad, Business Development Manager for the Dubai-based Fish Farm, confirmed that the company has completed its first salmon harvest. The first one ever in the UAE.
"We're selling 2 tonnes a week starting next Friday," Broad said.
"UAE homegrown salmon is expected to serve – initially, at least – the premium organic market, as its price is 10-15 per cent higher than imported salmon," Fish Farm CEO Bader Bin Mubarak told The National.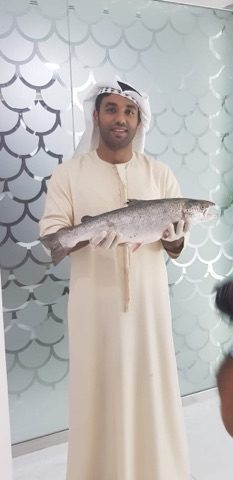 Just over a year ago, Fish Farm transported 40,000 fingelings from a hatchery in north-west Scotland and as well as eggs from Iceland, to its onshore grow-out facility in Jebel Ali port, UAE.
It plans to sell the first UAE-grown salmon in local restaurants and in supermarkets following an exclusivity arrangement with Middle East retail chain Spinneys – who themselves have a licensing concession with Waitrose.
The site – which has Fish Farm has 34 tanks at its facility, of which four are used for salmon – is 20 minutes away from Dubai, making it easy for delivery. The site uses RAS tech from Akva but Broad said that they also developed their own aquaculture expertise. Fish Farm also produces sea bream, sea bass and hammour, as well as yellow tail king fish, red sea bream and limited quantities of gabit and shaam, which are two local species.
Fish Farm said that they will sell the salmon from April 5. They are the first to be 100 per cent born and bred in the UAE and weigh around 3 to 5 kilograms. This year's annual production is 600 tonnes with a view to increasing it to 1000 tonnes next year.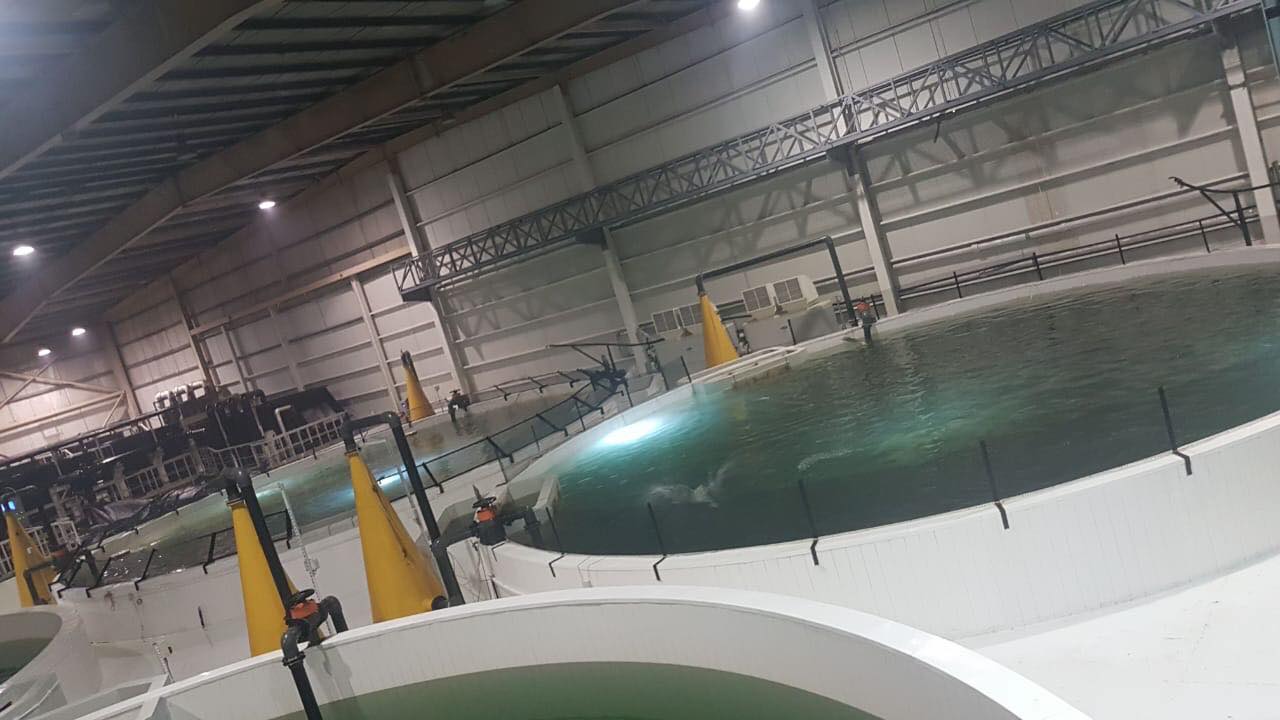 Of the historic achievement, Technical Manager at Fish Farm Nigel Lewis told SalmonBusiness: "It's the realisation of a dream – it fits perfectly within the UAE's drive for food security as 92 per cent of all the fish here are imported and that needs to be addressed. Being at the forefront of aquaculture with the support of the government and the Future Food security minister Mariam Al Hareb is a great honour. It's very exciting every day to see our salmon leaping."