Salmon from SalMar's facility is delivered to 50 countries around the world.
Outside SalMar's large processing plant, the wellboat "Ro Fjell" has docked with tanks full of salmon from SalMar's cages around Frøya, central Norway. At the same time, fish are picked up from the waiting cages and into the slaughterhouse. In a couple of hours, the salmon from the Ratvika production site will be slaughtered and ready to be sent to the countries where this salmon ends up.
The day SalmonBusiness visited InnovaMar, more than 70,000 salmon were set to be slaughtered. During a normal week, fish are sent from here to a wide array of countries around the world.
InnovaMar's facility extends over 17,500 square meters. In the end, the price tag was just over NOK 550 million (€57.5 million) when it opened in September 2010. Whether it was a coincidence or whether Gustav Witzøe has a distinctive sense of comparable figures should be left unsaid.
When he decided on the size of his home, the number was 1,750 square meters in usable area, one tenth of InnovaMar.
Outside is huge parking lot. The closest to the entrance is probably the jewel in the parking crown.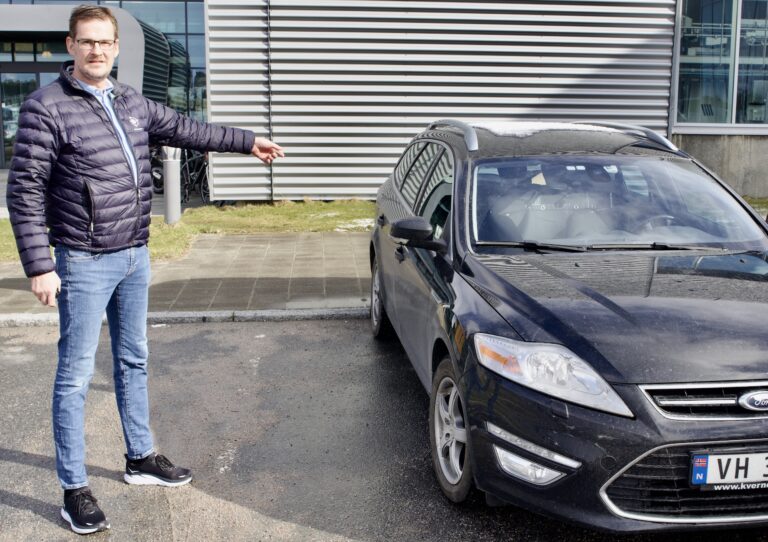 "It is not the top manager who is allowed to park closest to the entrance. This honor goes to one employee who has excelled in a good way in the last month," Jørn Erling Larsen, director of sales Europe, said. The unnamed "Employee of the month" in April drives a stately dark Ford.
40 lorries on the road during the day
Simon Søbstad is the second in command in the sales and industry in SalMar. He says that around 40 lorries are needed when 600 tonnes of salmon are to leave the facility. The transport is mainly handled by Schenker and Girteka, but also the two local transporters Roar Skjønhals and Frøya Transportsenter often have their 20 cars filled with boxes of salmon.
"There are so many fluctuations in volume that it is difficult to guarantee the same for everyone. Regardless, we need help from all of them when it is high season. The week with the largest volume last year, we needed everything that was available, since there were 6,000 tonnes going on the road," Simon Søbstad said.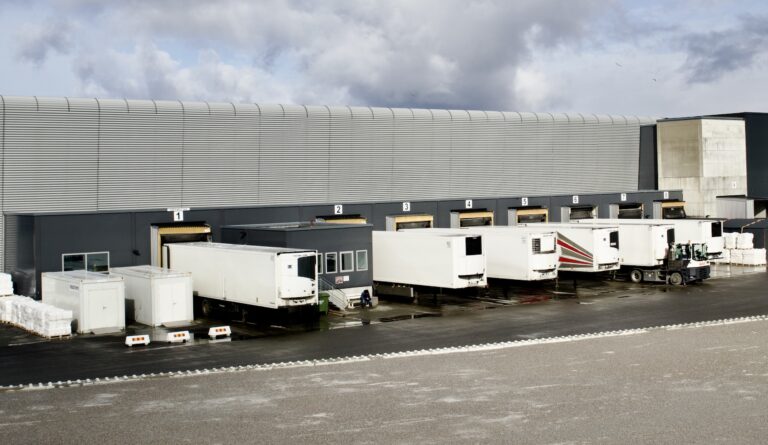 The impact of sea lice is impossible to predict
Søbstad warns how the lice intend to behave this spring is difficult to know.
"It is impossible to predict lice this year. Should it be a challenging and difficult year, it is especially now with a rift over salmon and high prices. Then it is often an alternative to take up the fish rather than inflict extra costs on us, and the fish the burden of de-lice is," Jørn Erling Larsen, said.
They use or sell the fish from three kilos, even if they do not want to put it on that weight. Søbstad says that SalMar's tool is to be able to take out extra fish.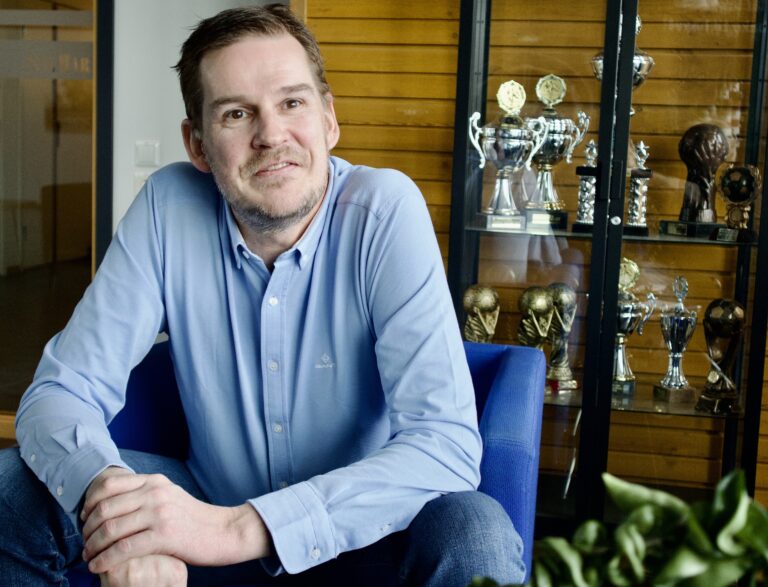 "Now the situation is very good, which is the reason why Jørn Erling has little to sell now as well," Søbstad smiles.
"Maybe Larsen can only take time off then?"
"This is a little strange; I've been doing this for many, many years. One kind of measurement point I have is that when customers start to wonder and ask how my kids are doing and things like that, then it's just a matter of turning it on. When there is an abundance of fish, they are not very concerned about my kids," Larsen laughs.
Read also:  SalMar about the price of salmon in the future: -It is now trending up sharply, it does
Diverse employees support the operation
25 different nationalities work in the factory. Between ten and fifteen percent of the municipality's inhabitants have a pay slip from SalMar. Salmon of just over four kilos flow into the factory. This is distributed on different belts, depending on whether it is to be HOG (head on gutted) or pre-rigor fillet.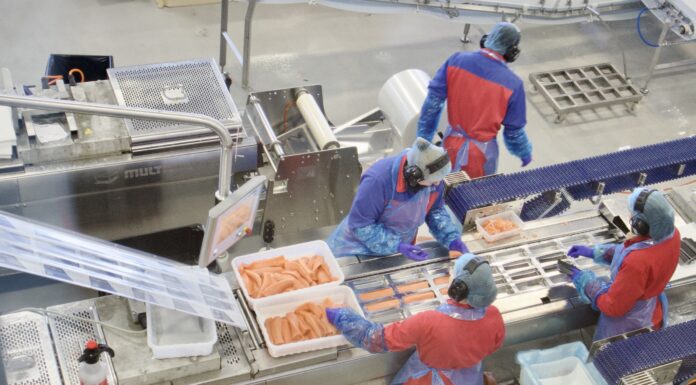 On the opposite side of the premises comes the salmon that has been stored and matured for three to five days, and joins the post-rigor fillet. Here, Frøya pre-rigor fillet is hand-cut.
Between 150 and 200 employees at the slaughterhouse and fillet are at work now, in blue or red overalls, respectively.
Short-haul crates caught fire
Four crate lifts are ready to serve around 15,000 crates to be filled with 600 tonnes of salmon this day. Søbstad remembers well the dramatic Sunday in 2010. Early in the morning of October, a fire broke out in what was then a brand new facility.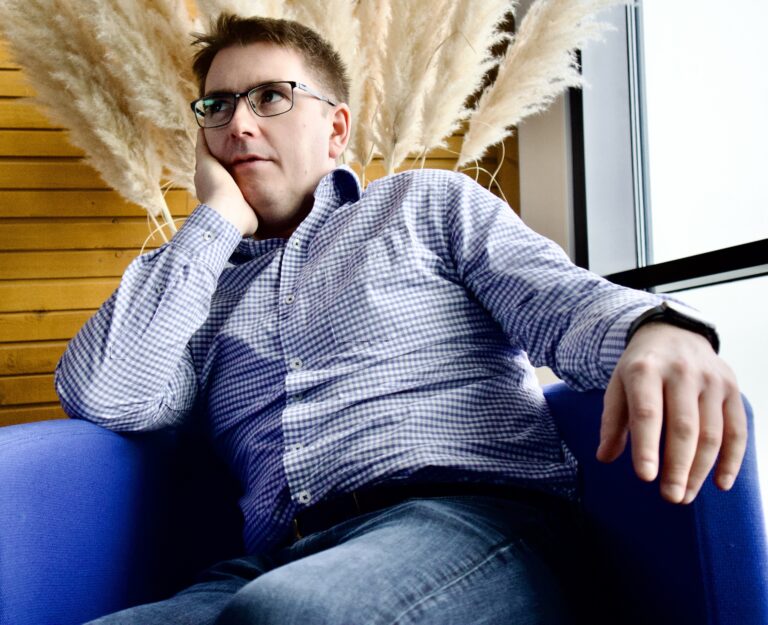 5,000 crates were lost, and large parts of the area were smoked, less than a month after they started up. Production stopped for more than two months.
Even though there is no box factory next door here, the boxes can certainly be categorized as short-haul. Just over 15 kilometers away is the box giant BEWI, which delivers all the boxes to SalMar.