On Thursday afternoon, it was reported that the Cargill boat "Yasa Jupiter" had been hit by a projectile shortly after its departure from Odessa. "Yasa Jupiter" is an ultramax bulk carrier, which is normally used to transport commodities such as grain, coal and iron ore.
The Black Sea has become a war zone. The attack on the 200-metre vessel shows that freight rates will increase significantly in the coming years. First of all because shipowners will have to take risks as a result of the war, but also because many of them will now be forced to source grain products from other and more distant markets, such as Latin America, Australia and North America. This could stretch the capacity and shipping distances of the overall bulk fleet.
According to Reuters, Ukraine has already closed all ports to shipping. The major shipping company Maersk has suspended business in Ukraine and has closed its Odessa office.
But it is not just freight rates that will rise.
Grain powers
Winston Churchill once called Ukraine "Europe's granary". On Thursday afternoon, wheat prices climb by 13 per cent after today's attack on Ukraine. Russia is the world's largest wheat exporter and Ukraine is the third largest.
European high quality milling wheat prices surge to an-all time high as Russia invades Ukraine. In Paris, the contract is up 13%. Russia is world's top wheat exporter, and Ukraine is top-3. And also watch for corn, where Ukraine is big. And barley, where both are also huge. https://t.co/JkWA0uthXe pic.twitter.com/Ioira63pTb

— Javier Blas (@JavierBlas) February 24, 2022
The duo are also big on corn and barley. Most of these products are shipped by bulk carrier from the port cities on the Black Sea and through the strategically important Bosphorus Strait near Istanbul. Historically, up to 40 per cent of Russia's exports have crossed the Black Sea.
A quarter
Corn, and especially wheat, are important – at least for this industry. Wheat and maize make up a quarter of the fish feed for a large farmer such as Mowi. All salmon and trout farmers are large consumers of grain products.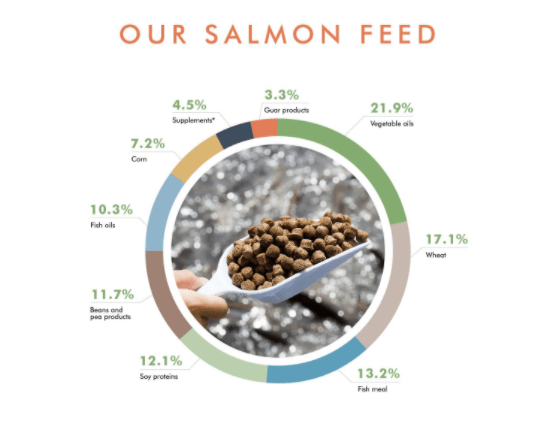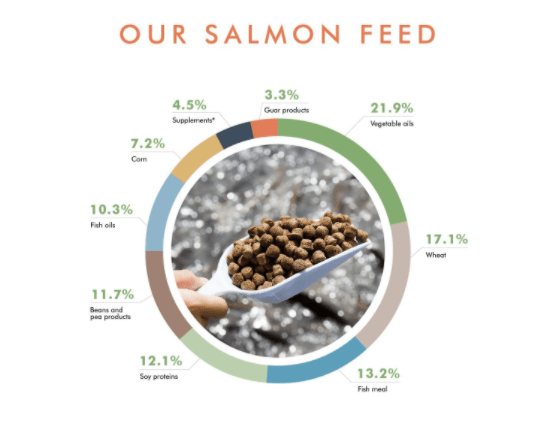 According to Bloomberg's commodity expert Javier Blas, grain products are the biggest physical disruption in the commodity market after the outbreak of war. The flow of oil and gas, which flows through pipelines through Ukraine, is still working satisfactorily, according to Blas.
The forward market for cereal products has long been in a rising price trend, as a function of a sucking demand from the reopening of Covid-19 markets.
Now, after the outbreak of the war in Ukraine, prices have really picked up speed. Not only for wheat, barley and corn – also its substitutes.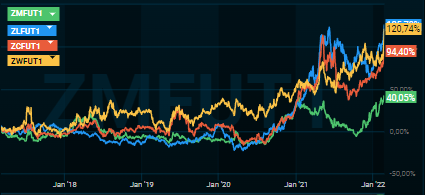 Currency effect
As if that were not enough, the US dollar, which is a key settlement currency for feed ingredients, has strengthened sharply since the outbreak of the war.
This in turn means that fish feed producers, such as Cargill, Skretting and BioMar, have to cough up significantly more to secure important ingredients for fish feed. The bill will soon be forwarded to customers.
This in turn could make it much more expensive to farm salmon in the future.