How is salmon's little cousin faring during times of COVID?
SalmonBusiness talked to Chief Executive of the British Trout Association Oliver Robinson, a trade body that represents independent trout farmers such as Test Valley Trout but also large operators like Kames and DawnFresh.
"One of the biggest issues facing large trout farmers in Scotland is access to the States due to "the availability of commercially viable airfreight prices," said Robinson. "The market is there but the difficulty is getting it there at a commercially viable price. That is real frustration".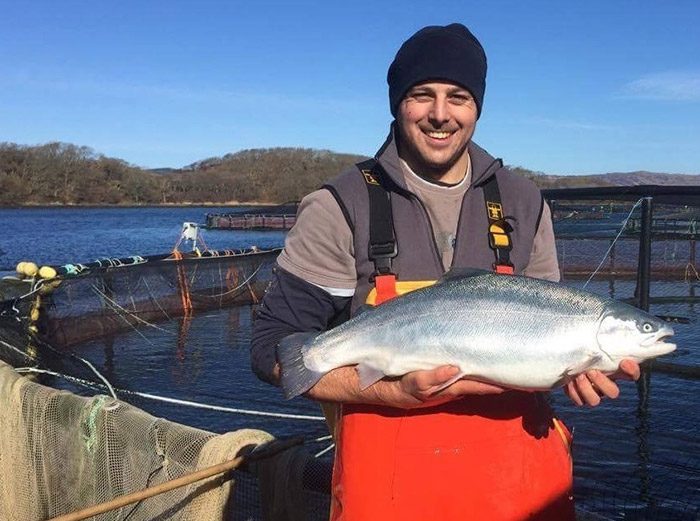 60 per-cent
Robinson added that the US market was "phenomenal" before – but a lot of it went to the foodservice market which has been severely disrupted by the pandemic. 17,000 tonnes of trout are produced a year in the UK and the market has picked up to around 60 per-cent to what is was pre-pandemic levels.
How is this fish being absorbed into the market?
"In terms of the British market of large trout, that has been going well, certainly, I would say in the multiples that have been strong. But to achieve the volume of what is required, they've had to do it at quite heavily discounted prices because we are up against salmon and cheap Norwegian trout coming in as well, which is quite competitive," he said.
Relative to the market in the UK, production of salmon is 190,000 tonnes (2019). Trout in totality (including restocking) is over 17,000 tonnes, he explained. "For us to break into a little bit of the salmon market they won't even notice it," he said.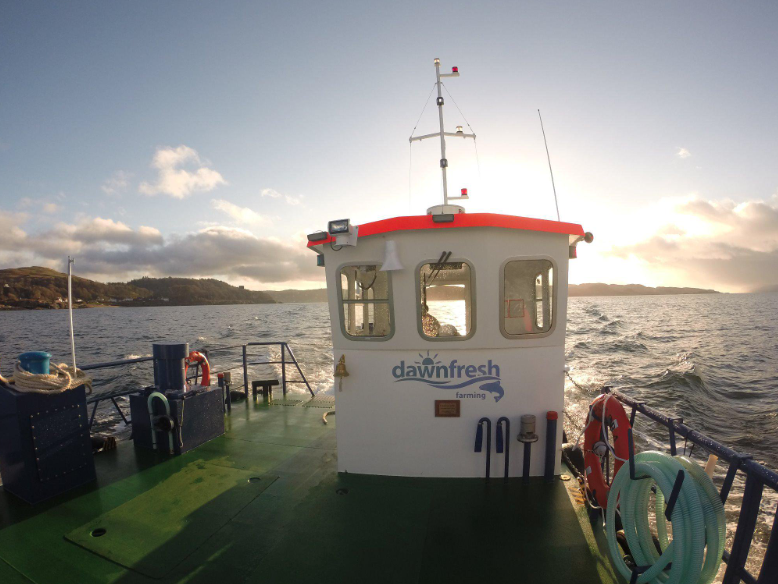 Less vulnerable
"Portion size trout – which is important in the UK, very little of that is exported, it goes to foodservice. There is demand but we are very concerned with the current situation, especially with the new gatherings rules put in place on Tuesday (Social gatherings above six are to be banned in England from 14 September .ed)," explained Robinson.
"When COVID hit, fish counters were closed in Tescos and Sainsburys but they are back on now. And portions on the chill shelves, in pre-pack, which makes us less vulnerable if fish counters go down again," he said.
On prices, he said that trout is reasonably competitive against salmon, but pricing it against salmon when it's on promotion is "a big problem".
"Dawnfresh has done a great job in getting trout portions in M & S and Tescos. And Sainsbury's has been very helpful indeed. Tescos and Morrisons have supported trout all the way," added the Chief Executive.
He said that Rural Economy Secretary Minister Fergus Ewing had always taken a supportive approach to the industry through COVID. "The hardship fund for trout had been a lifeline for the trout sector in Scotland," added Robinson.
But with the likelihood of more lockdowns, trout farmers are still cautious about the path ahead.
Coming soon

Birch Balsamic Juniper and Pink Pepper Cured Trout @british_trout #SHOUTOUTFORBRITISHTROUT pic.twitter.com/P0wm6yxzk9

— Simon Wood (@SimonJWoodUK) August 26, 2020
Light at the end of the tunnel
"As producers, we've done it for 50 years, the industry is very good at farming fish at a very high standard. What keeps us awake at night is access to markets and driving markets. It's a great deal of concern indeed."
In order to combat this, the organisation has led a social media campaign fronted with the "Shout Out For British Trout" hashtag which has been backed by celebrities such as BBC Countryfile presenter Adam Henson and MasterChef Winner Simon Wood, urging British consumers to buy more trout.
"I think the light at the end of the tunnel is that we just have to keep it going and get people to swap and to eat a different kind of fish," concluded Robinson.