While the two Scottish fishing boat owners George Tait and Alex West were building a new pelagic trawler in Poland, when they first heard about smolt producers Sørsmolt's and Fossing Storsmoltand's plans.
SalmonBusiness met Tait and West at Fossing Storsmolt's new facility near in Kragerø, Southern Norway. They have taken the trip to get a status report on the smolt project, which they have chosen to invest in through the companies Challenge Fishing Company and Mb Daystar Bf 250.
The Tait and West families, located in Frasenburgh northeast of Aberdeen, have been fishing together for the last 15 years. It was in connection with the construction of the pelagic trawler "Ocean Star" in Poland, which was also handed over in 2017, that the duo first became acquainted with Sørsmolt.
"While we were building the boat in Poland, we met Stein Helge Skjeldes' (Sørsmolt CEO) brother Harald, who designed it. He told us about Stein and his project, and whether we were interested in taking a look at this. After meeting Stein 3-4 years ago, we decided to invest in Sørsmolt," says Alex West to SalmonBusiness.
"Then the opportunity with Fossing Storsmolt came up, and we wanted to invest in that project as well," added George Tait.
Sørsmolt started first, then established a new company called Fossing when it built a new smelt site.
Belief in "old smolt"
Tait and West said they were very pleased with the way Sørsmolt and Fossing Storsmolt do business.
"It's very close to the way we want to do business ourselves," said Alex West, who also has a background from the aquaculture industry in Scotland in the 70s.
"I owned a fish farm, and have always had an interest in it. We did ok, but also gradually pulled out of it," West said.
Both Tait and West have great faith in producing "old smolt". Fossing Sørsmolt and Storsmolt method involves using natural temperatures so there is no arming of the water When the fish leave the tanks to the sea, its older than regular fish that are delivered at this size (autumn smolts are around 150g, springs are around 200).
"That means that the salmon keeps the quality, and that is important to us. It is also one of the most important factors when it comes to pelagic fish, that the quality of the catch is kept as long as possible," added Tait.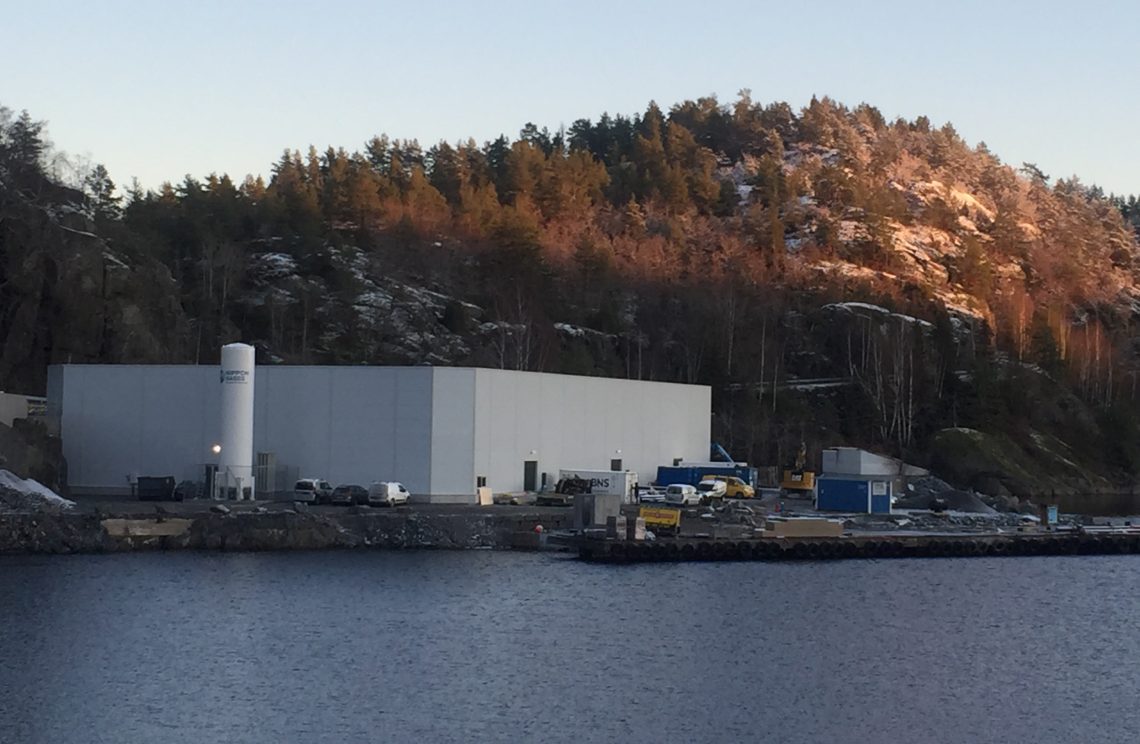 Concerned about details
Fossing Storsmolt CEO Ole Marius Farstad, told SalmonBusiness that the two Scottish investors have been very committed during the construction process, and got involved in things well.
"They are very good at the technical, and things at the plant have become very high-tech because of them," Farstad believed.
Tait, who has recently been in Kragerø 1-2 weeks a month, confirms this.
"When we built the boat in Poland, we were very interested in details. We have also been here at Fossing Storsmolt. It makes a difference. Stein and Ole Marius have been very open to new solutions," concluded Tait.