A worker has been stabbed to death during a fight at a salmon farm in the commune of Río Verde, northeast of Punta Arenas in Chile. 
A stab to the chest ended the life of a young worker at a remote salmon farm in Chile this week.
According to witnesses – the attack took place between five and seven o'clock on Tuesday evening after an argument broke out between two workers at the farm. During the altercation, Felipe Mancilla Arriagada, 30, was stabbed in the chest.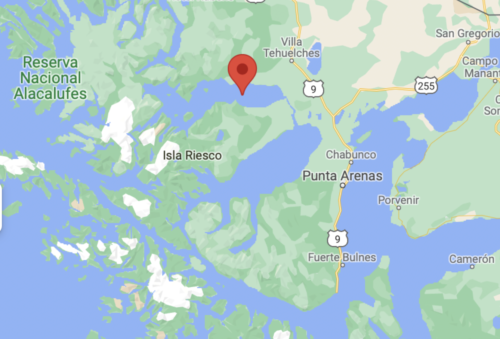 Chilean newspaper, La Prensa Austral, reports that authorities were alerted of the brutal attack on Tuesday by the captain of a boat operating at the site.
Second Lieutenant of the Navy Coast, Ramón Villablanca, received the call  reporting a fight at the beach sector of Isla Grande, resulting in stab injuries. Two patrols were immediately deployed to deal with the incident.
The site, however, is so remote that authorities had to travel by boat for more than 3 hours before investigations could begin.
Meanwhile, the company made an emergency call out for evacuation by air ambulance to Punta Arenas.
Sadly, however, the victim, a young father, died from his injuries before the helicopter could arrive.
The on duty Prosecutor ordered the attendance of the Homicide squad to carry out the first investigations, including the taking of statements from the accused, witnesses and the external examination of the body.
The accused, a 36 year old male from the Araucanía Region, was apprehended for his alleged participation in the event and transferred to medical facilities in order to verify injuries and later to PDI offices, where he was placed at the disposal of the Punta Arenas authorities.