Fredrikstad Seafoods first and foremost wants to use its land-based salmon farm in Norway as a research and training centre.
When SalmonBusiness visited Fredrikstad Seafood's land-based plant in February 2019, there were only empty tanks to see. When we visit the facility a year later, there are fish in both module 1 and module 2. Salmon from the first module are soon ready for harvest.
So how can parent company Nordic Aquafarms, which plans a series of land-based salmon farms, make money?
"There are no facilities to date that are what one would call commercial size, not really our plant in Fredrikstad. It's getting a little too small. We feel confident that we will make money from it, but it requires a certain size. In Fredrikstad, it is limited to plot size. It is not without reason that we say that we focus on the large facilities outside Europe, where you do not have to fly the fish," said CEO Bernt Olav Røttingsnes to SalmonBusiness.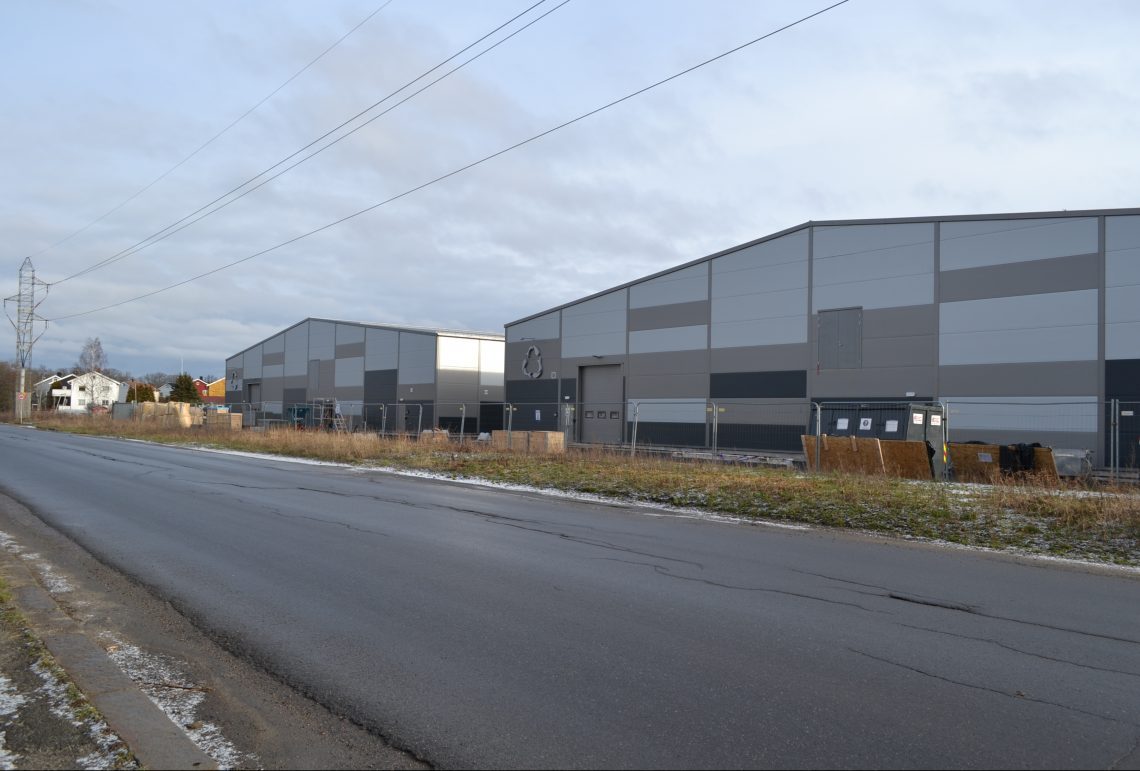 A good team is required
Røttingsnes has previously told SalmonBusiness that construction phase 2 in Fredrikstad has been put on hold because the company is concentrating its USA sites.
What is the purpose of the land-based salmon farm here in Fredrikstad?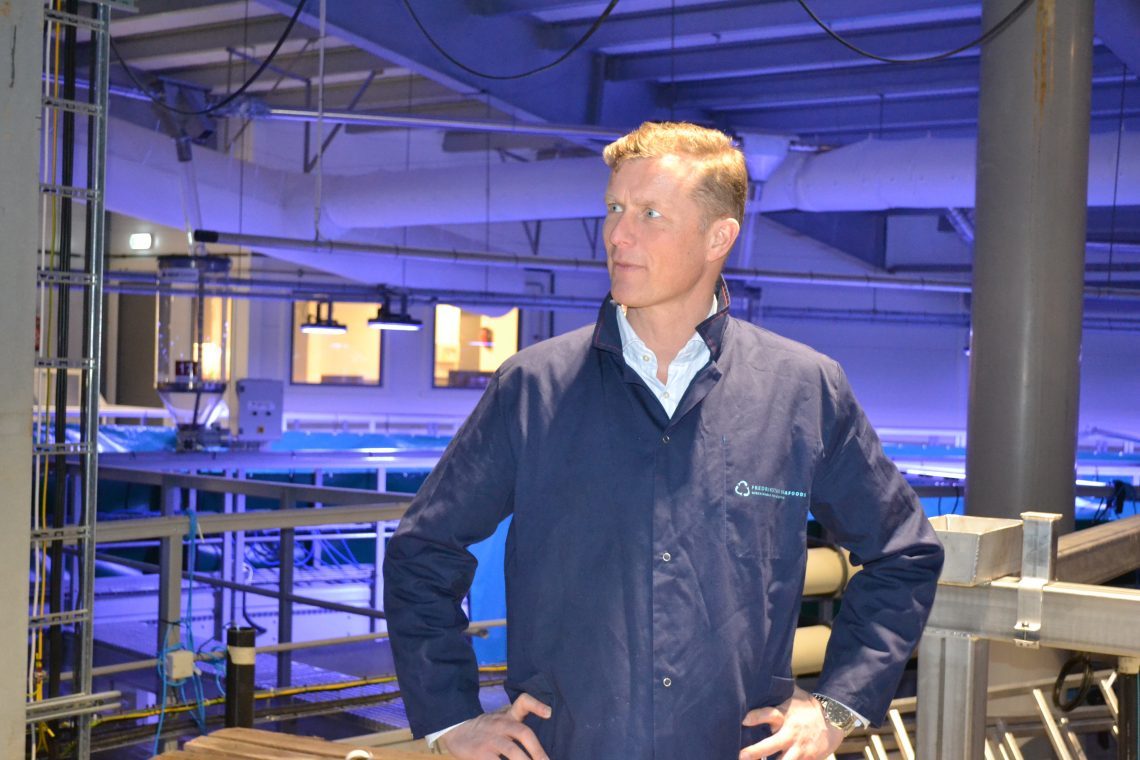 "The plant in Fredrikstad is regarded as an important facility for Nordic Aquafarms, both as a research and training centre. Norway is by far the best at salmon in research environments and people. We want to use Fredrikstad actively in this context to develop the facilities outside Norway," says Røttingsnes, adding that they are cooperating with the Norwegian University of Environmental and Life Sciences (NBMU).
"It is the only facility near NBMU. We have to hold back a little on everything they want to do with us," said Røttingsnes.
In addition to volume and capital, Røttingsnes said he believes that a good team is required to succeed in land-based salmon farming. In total, 15 people with different backgrounds work at the plant, plus three new employees will be employed at the harvest plant.
"Those who can succeed on land-based are those who are able to attract good teams. You can buy a facility, but it can fail tomorrow if you do not have the right people. You must have both fishing expertise, water expertise and technical expertise," Røttingsnes emphasised.
According to Røttingsnes, it is too early to say anything about production costs as they are still building up.
"What we can say is that the most important variable cost is feed. We are well below what we had budgeted. We are on the pre-factor below 1. While very many of the other costs, the semivariable ones, there we have to see what the capacity will be before we can say more about this," he said.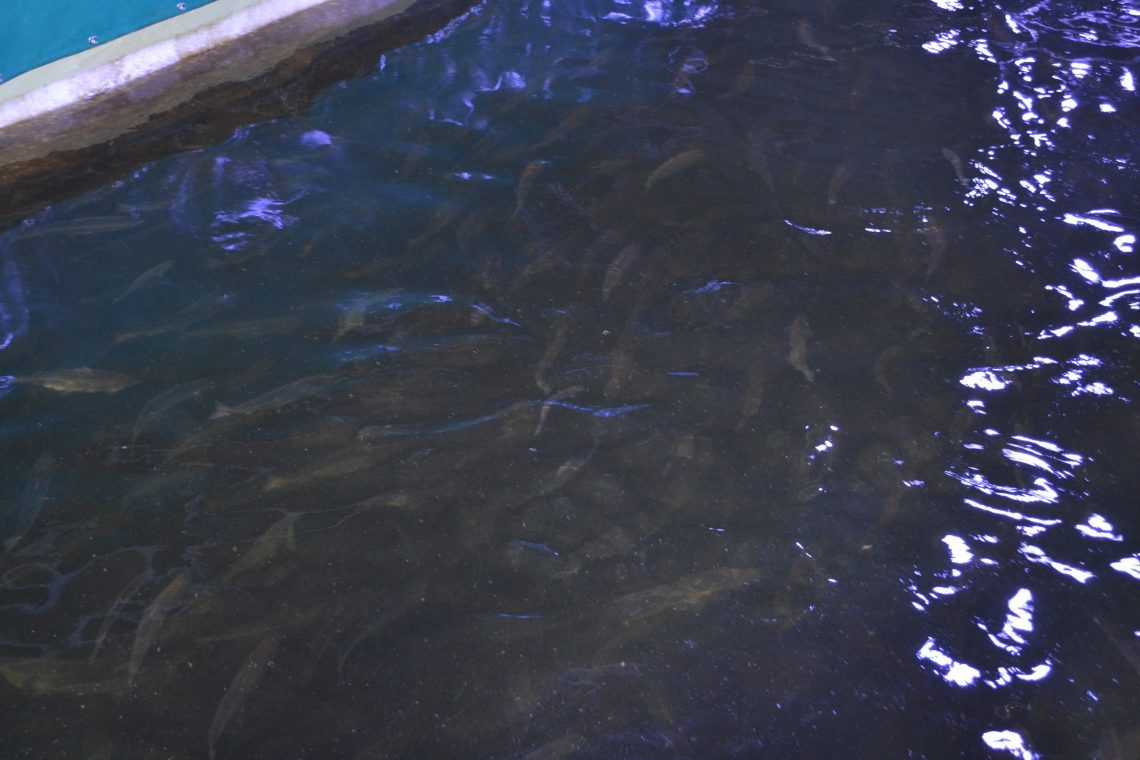 Some of the equipment is not on the cheap side
But it's not just about finding the right staff. Røttingsnes did not hide the fact that there have been challenges along the way, including when it comes to technical equipment.
"There are conditions at the facility that we are still learning, and it will be better," said Røttingsnes, adding:
"We see that on the equipment side it is not worthwhile to buy the cheapest equipment when the facility will last for several years. The facility is characterised by some of the equipment being on the cheapest side," concluded Røttingsnes.