America's first land-based salmon farmer is launching a range of ready-to-cook salmon products following a successful soft launch last spring.
Superior Fresh will ship its new product offerings from its farm in Northfield, Wisconsin to grocery stores, retailers, chefs, and restaurants from the Midwest to the Mid-Atlantic and Southeast United States.
"We have really great grocery partners who have had so much success with Superior Fresh as a fresh salmon and organic salad brand, that we were tasked with "What's Next?," Nate Hefti, Vice President of Sales, told SalmonBusiness.
Read also: America's first commercial RAS farm to expand into two other states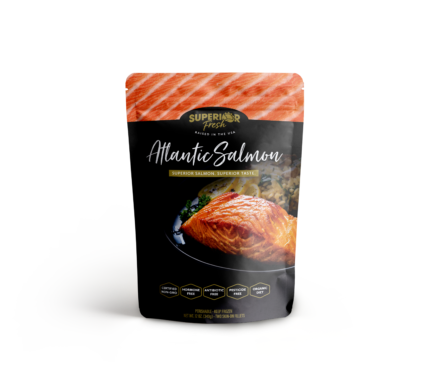 "After a soft launch in April, the consumer and retailer response was overwhelmingly positive. This line is a first to market in the United States for land-based salmon and it opens up a tremendous amount of access."
Shoppers of fresh seafood isn't always the same as the frozen shopper and this foray into pre-packed, ready-to-cook product has opened a new market for the salmon producer, noted Hefti.
"Frozen seafood also happens to be a massive category. We have reached new shoppers and new retailers while furthering our distribution footprint."
He said the fact that the salmon was raised in land-based facility is an attribute explained on the back of the product packaging.