The One Night Stand Box was changed to Meal Prep Box, then Oshēn and Chill box. But now it has gone back to original name.
On Friday morning SalmonBusiness's article "Sex sells. BluGlacier launches its first salmon direct-to-consumer brand which includes The One Night Stand Box" reported on the PR campaign surrounding BluGlaciers' new delivery service OSHĒN.
"Witty banter"
The Miami-based company, one of the largest importers of Chilean salmon to the U.S, was promoting a new delivery service bringing premium fresh and frozen Chilean salmon to customers' front doors nationwide by using "witty banter" and lightly dressed models to do so.
One of the most striking parts of the campaign was that BluGlacier had decided to call one of its products The One Night Stand Box, which came with the tagline: "Good things come with no regrets in the morning".
Sex sells
In a call on Friday evening, Delfina Guemes, the founder of the PR company DGPR Studio which is tasked with running BluGlaciers' campaign, demanded that SalmonBusiness remove the "Sex sells" from the headline and to replace the main image as it "sexualises one of our models and exaggerates our messaging". Furthermore, since the publication of the article, within hours the One Night Stand Box was now the Meal Prep Box, and that needed to be changed too.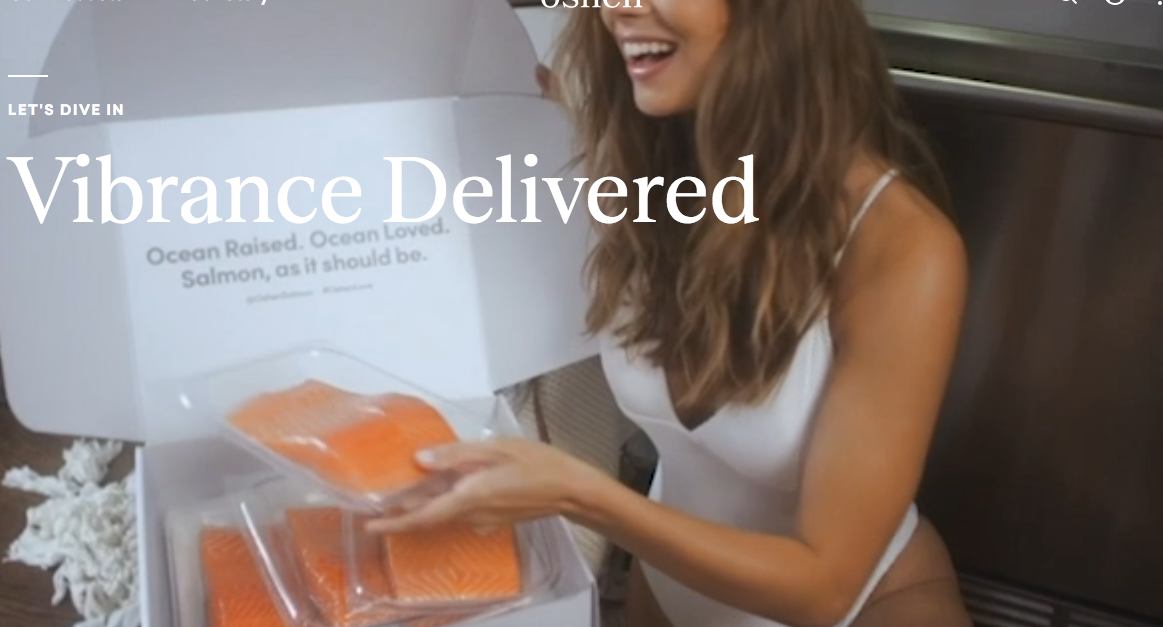 After, the Meal Prep Box/One Night Stand Box was then changed to Oshēn and Chill box.
Could you confirm that the Oshēn and Chill box is a reference to "Netflix and chill", the Internet slang term for sexual activity?
"Unfortunately, we refuse to further work with any publication that sexualises the women of our company to sell a story. Neither BluGlacier, Blumar, or Ventisqueros stands for this type of violation, and as a woman, I am personally offended that your publication chose this route," answered BluGlacier's Chief Marketing Officer Evelyn Torres.
As of Monday on the site, the Oshēn and Chill/Meal Prep Box has now been reverted back to the original One Night Stand Box.