While the Norwegian fish farmers Mowi, Grieg Seafood, Cermaq and Erko Seafood are chasing licenses and are looking to grow in Eastern Canada, the largest fish farmer in the region is traveling "down under" to grow.
On Monday, SalmonBusiness could reveal that Cooke Inc., the parent company of Cooke Aquaculture, had secured 5.4 percent of the shares in the Australian fish farmer Tassal.
On Tuesday morning, Cooke submitted a bid for all the shares in Tassal.
Cooke, owned by the family of the same name, has learned a lesson after being outmaneuvered by Brazilian meat giant JBS in the take-over battle for another fish farming company based in Tasmania, Huon Aquaculture, late last summer.
Attractive
Glenn Cooke entered late in the battle for Huon. However, he was told at the time his goal was to "grow responsibly" and that he believed that Tasmania was "an attractive state to invest in."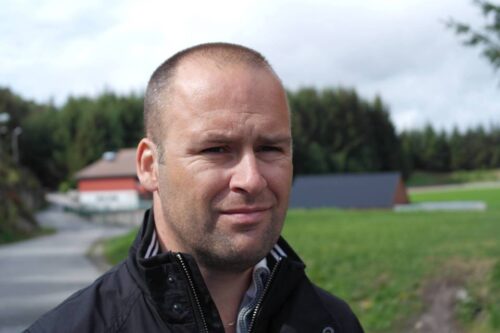 Huon harvested just under 26,000 tonnes of salmon in 2020. Tassal, based in the sailing city of Hobart, is a fair bit larger, and has a production capacity of 40,000 tonnes. In addition, the company, like Cooke, has interests in hot water shrimp farming.
By secretly accumulating an ownership stake of 5.4 percent, with an average price of $3.55 AUD, and then bidding $4.80 AUD per share, Cooke has secured a profit if someone were to bid over them. With last year's competing offer on Huon in mind, and also NRS and NTS, it is not unlikely that competing bidders will enter the field.
It is not every day a 40,000-tonne is at stake.
The financial market is currently not willing to bet on or price in a competing bid – or if Cooke will get its current bid. The Tassal share was traded on Tuesday at $4.61 AUD – 19 cents below the bid.

Risk
At the same time Cooke is fighting for control in a fish farming company on the other side of the globe, numerous Norwegian fish farmers have highlighted Cooke's own backyard as a key area for volume growth.
During Grieg Seafood's Capital Markets Day two weeks ago, the focus on Newfoundland was highlighted as a key area for the company's growth strategy over the next four years. The Grieg management was open to the fact that the investment was fraught with a certain risk.
Cooke, who already operates 14 locations in Nova Scotia from its home base in Blacks Harbour, considers this risk to be high. The risk is considered so high that they would rather bet their money for growth in their second bidding campaign in less than a year on the Australian island of Tasmania.