"Food security. We have gone from talk and the hypothetical to a real issue in a matter of weeks".
Salmon is struggling to get into UAE. During normal times, 92 per cent of all the fish are imported. This puts the oil-rich Middle Eastern country in a serious predicament.
UAE
But for Fish Farm, which has an inland farming facility in Jebel Ali – a short drive outside Dubai, business is booming. SalmonBusiness was one of the first to report that it had successfully grown the UAE's first-ever salmon harvest last year.
The farm is built in an existing building, and the fish are bred in a controlled environment in a recirculation aquaculture system (RAS) – all from AKVA group.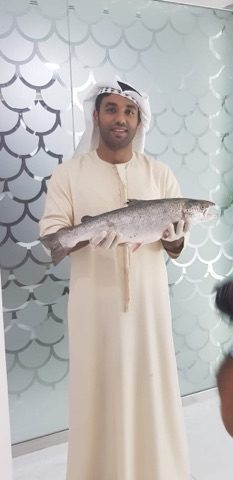 "Through the roof"
It sells 1.5 to 2 tonnes of salmon a week. The fish are sold on an exclusivity arrangement with Middle East retail chain Spinneys – who themselves have a licensing concession with Waitrose.
"Sales have gone through the roof, we have done really well," said Fish Farm's Business Development Manager Edmund Broad to SalmonBusiness.
He said that demand in hotels, restaurants and catering has disappeared but retail "is going bananas".
Last year, after the news broke that the first-ever home-grown salmon in The United Arab Emirates hit the market, Broad explained that UAE's drive for food security, as most of its fish are imported and that needs to be addressed.
"A lot are in trouble, he explained – some suppliers are down 70 per cent in a short space of time. It cements the argument of having a domestic supply in your backyard – there's precious little salmon coming in from Norway," added Broad.
Vikings
Also in UAE, Vikings Label is in the first stage is a 5,000+ tones salmon farm starting in the Middle East. SalmonBusiness first talk to its founder Lukas Havn who said at the time, he wanted to tap into the huge growth potential for salmon in Dubai, using land-based expertise from the Danish company Gråkjær.
On Thursday, Havn told SalmonBusiness the coronavirus has highlighted the dangers of food security in real-time: "We have gone from talk and the hypothetical to a real issue in a matter of weeks".
Speed up
The company recently celebrated an investment from Hani AlSaleh, Chief Executive Officer of Arabian Hala, a leading provider of Logistics services in Saudi Arabia.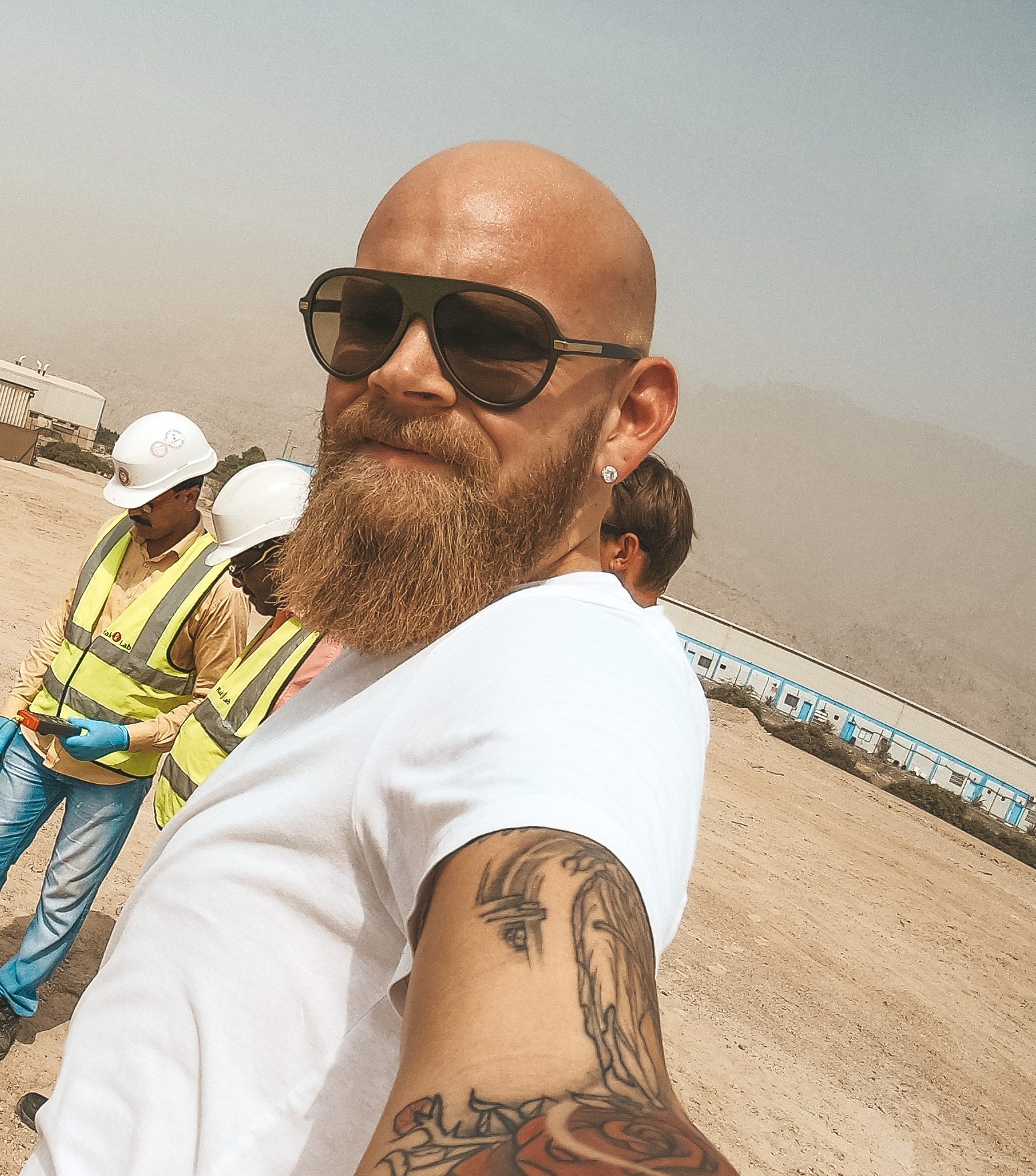 Do you think the crisis could potentially speed up the need for RAS?
"Absolutely. Our Saudi investors have always said the country needs to be more self-sustained in protein sourced, in addition to modernising the current aqua farming industry that is not really doing well, too many challenges and too little progress the last 30 or so years".