Industry players started speculating after Erik Heim and Marianne Naess announced on July 2 that they're leaving the land-based salmon farming operation they started in Maine, but until the executives are ready to talk, their speculations will remain just that.
There's one thing Heim, president and founder of Nordic Aquafarms, was ready to share with SalmonBusiness following the announcement, though: He and his wife Marianne (Nordic Aquafarms' commercial director) are not leaving Maine.
"I like it here. And I am not done with aquaculture. My future focus will go beyond Maine in specific industry areas," he told this journalist.
In his announcement on LinkedIn, Heim said he's confident that the potential for aquaculture in the US is only in its early beginnings. "But there are also challenges to address and much work left to make that a reality. Therefore, my commitment to furthering food security and industry enablement in the US will continue," he said.
Speculations
Among the questions that arose was whether the complex permitting process and preparing for construction of large-scale facilities might have something to do with their departure from the project.
"All projects here have indeed been delayed in relation to initial expectations," said Heim. "But I, in fact, I found regulators in Maine to be very professional. If you look at all projects in the US, they are taking longer time, things seldom go as expected in complex permitting. As for the Maine projects, different dynamics are at play for each project. But (in our case) we did two permitting processes in the same time many do one."
Sebastian Belle, executive director of the Maine Aquaculture Association, doesn't think the departure of the key executives from the state's pioneer RAS company is a blow to Maine.
"I expect them to continue to operate and continue to develop their projects. I think management shifts and ownership changes are not unusual in new companies and I certainly have not seen anything that indicates to me that they're pulling out of the state or not moving forward with their projects. They have the permits, so I would expect them to continue to develop," says Belle.
Nordic Aquafarms announced on Tuesday July 5 that its CFO, Brenda Chandler, will be the interim CEO.
Location, location
"I don't think the challenges that people are running into in Maine are different than any of the other jurisdictions around the world where people are trying to build companies," added Belle. "The thing, which I think is most interesting, is that even though there are challenges to be faced, companies are continuing to choose to come to Maine and choose it as their location for forming their company."
Johan Andreassen, CEO of Atlantic Sapphire, concurred that all developed countries have quite similar requirements "as it relates to what it takes," to set up such operations.
But he also noted the importance of vetting locations carefully. "I have always said that location matters, hence why we used three years evaluating a dozen states before we found the conditions we did in Florida," said Andreassen.
Nordic Aquafarms took roughly four years to get fully permitted. Of the three other operators eyeing the state – Whole Oceans, American Aquafarms and Aquabanq – only Whole Oceans has reached fully-permitted stage like Nordic.
Other RAS players
Whole Oceans eyes an annual capacity of 20,000 MT. It plans to build its facility in a former pulp mill in Bucksport, Maine.
Aquabanq hoped to "begin construction in 2022," it stated on its website. That is a tad too optimistic as it has not even been permitted at this point. While some people are not sure if the company even still exists, SalmonBusiness called their number and a receptionist picked up and indicated the communications person will call back.
American Aquafarms encountered some hiccups in the permitting process this past April when Maine authorities to terminated its application, citing concerns about its plan to source its eggs from AquaBounty.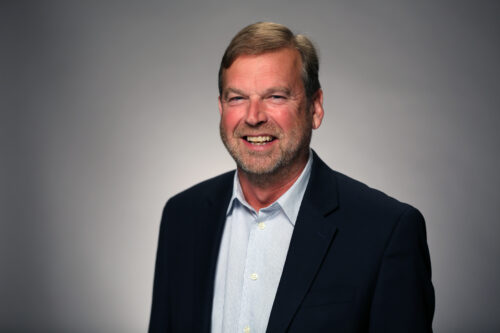 Said Belle: "American Aquafarms submitted an application for one of the permits that they need. And, as is the case in many jurisdictions around the world, you need more than one permit in Maine to form a farm. So they submitted an application for one of those permits and their application was deemed incomplete. In other words, they had not provided all the information that the regulatory agency required. And so, their application was returned to them with a request for additional information."
Cautious optimism
CEO Mikael Roenes of American Aquafarms remains hopeful. "We do hope that our project will get off the ground and for us it is important to make an effort to meet all requirement from regulators combined with focus to create attractive jobs for the local population," he said.
"If all goes according to plan, I would expect at least one of those companies (Nordic or Whole Oceans) to sink a shovel this year and begin construction. But it is also seasonally driven in Maine here because our winters are so cold. If people don't hit the building season in the summer, then they often lose a year," concluded Belle.