Inka's new processing plant at near Bergen, Norway, will be fully operational within 2-3 weeks.
In May last year, SalmonBusiness wrote that Inka, in collaboration with Seaborn and Marel, announced they were building a new salmon and trout processing plant. Inka Project manager in Inka Kjetil Løvaas stated during the Brussels Seafood Expo last year that the project would become "Europe's most advanced processing factory."
The new 5,500m3 building is now ready. Investment in the site was around EUR 13 million. Tuesday was the first test run, ahead of two weeks of the fine-tuning of its production equipment and robots, reports Midtsiden.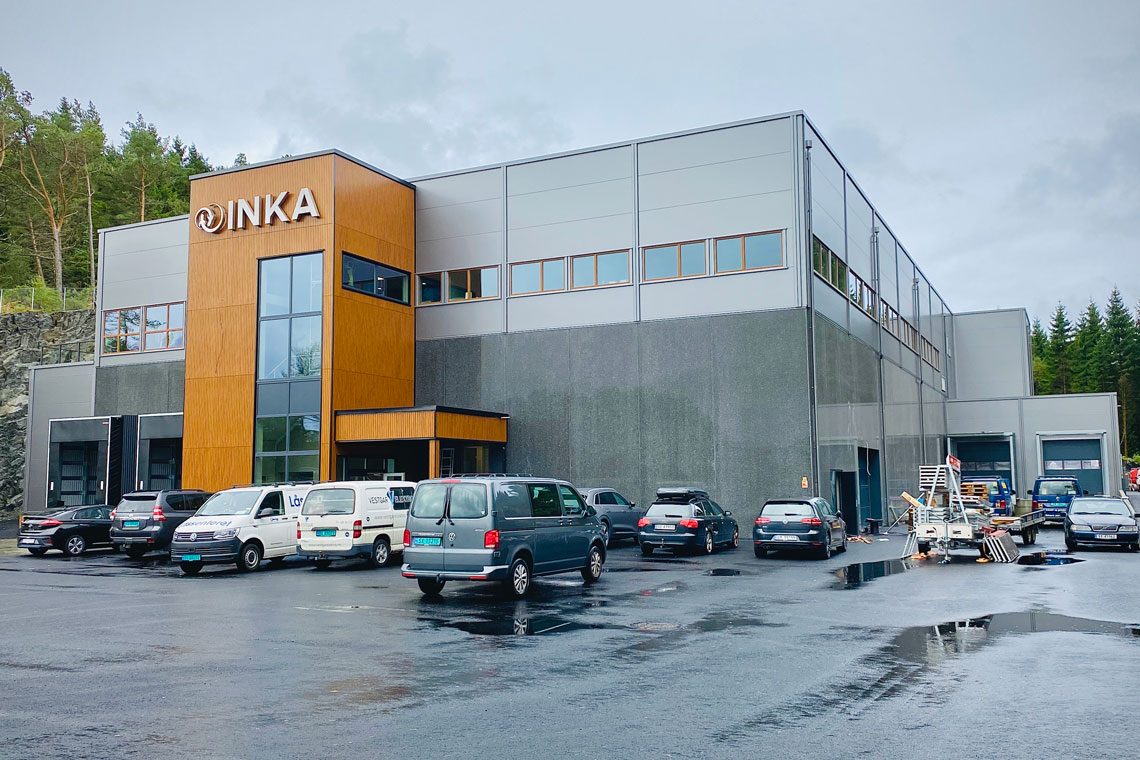 "It's fantastic," said an enthusiastic Karsten "Kakki" Austevoll by phone to SalmonBusiness on Wednesday morning.
According to Austevoll, the factory will be fully operational within 2-3 weeks.
"It's good the factory is finished. It's been tough, and it's been tough work," Austevoll said adding that there have been minimal delays due to the pandemic.
According to Midtsiden, the factory will initially run a shift with 80 employees. A total of 12,000 tonnes of salmon and trout are to be processed annually.