Fish counters in the UK are on the out in large supermarkets. Are they missing a trick or are the "complex beasts" just to difficult manage?
Last week, SalmonBusiness reported that Wallmart subsidiary Asda is scrapping its fresh fish and meat counters to focus on ready to eat products.
Cut
The large retailer is not the first to cut its fresh counter services. In January last year, Tesco cut its fish as well as meat and delicatessen counters in a cost-cutting measure as part of chief executive Dave Lewis' attempts to save GBP 1.5 billion.
Talking to MailOnline, Richard Hyman – a leading expert in the retail industry and the founder of Richardtalksretail – said on Tesco's 2019 decision to pull its counters that: "It's very difficult to see how anyone could regard this as positive unless all you're looking at is short term profits".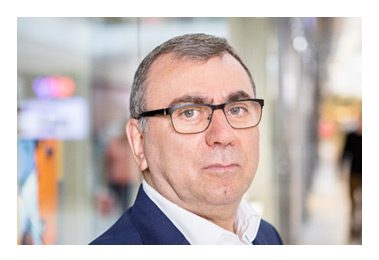 Differentiation
Hyman, a strategic advisor to Deloitte, who has personally advised Waitrose Former MD Lord Mark Price, offered an overview to SalmonBusiness about Asda's move.
He explained that food retailing is "increasingly about differentiation".
"Retailers trading from relatively larger stores need to offer wider more diverse offers to persuade shoppers to visit and spend. If they simply try and match the smaller discounters, they will fail. And for some years now, we have seen Aldi and Lidl capture increasing chunks of market share from the big players like Tesco and Sainsbury's," he said.
Asda's counters will be replaced by hot food stations selling a range of cooked meals sushi. But Hyman said that Asda and Tesco are at risk if they try to replicate the success of German-owned discount supermarkets Aldi and Lidl, which themselves are in turn, grabbing more market share from traditional large supermarkets.

Copy the discounters
"These big players have tended to react by trying to copy the discounters. This is a mistake – they need to focus much more on what they are good at. Service counters must be central to this," he said.
"Economics play a huge part. When their trading economics are threatened, they tend to look to cut costs. Service counters are expensive to run but Aldi and Lidl will never offer them because the economics don't work for them. So in the short term, we will probably see some more cuts in counters. But if you want to distance yourself from the discounters, service counters is one of the key ways of doing so," concluded Hyman.
Operational efficiency
Managing Director of Fair Seas and former Technical & CSR Advisor at Young's Seafood Mike Mitchell said that fish counters were "complex beasts" to run.
"The trend in retail to move away from fish counters is most likely driven by the drive for operational efficiency and improved waste management. This trend not only includes fish counters but other serve-over counters too.
"Fish counters, in particular, are complex beasts to manage, with multiple SKUs and often diverse mixes of low volume lines, the back-of-store management and counter staff labour costs are significant and the short shelf life of fish on ice drives high waste when compared to pre-packaged fish, explained Mitchell, who is currently the Fisheries Expert Advisor to Marks and Spencer.
SalmonBusiness has contacted Asda for more information.