Atli Gregersen has, together with his brother Regin, been at the helm of Hidden Fjord since he took over from his father in 1994. Since then the company has gone from strength to strength for the enthusiastic director.
"If you have the time, I would really like to tell you about what it was like back then," said Gregersen.
That's how Gregersen replied when SalmonBusiness broached the subject of the controversial ISA (infectious salmon anaemia) crisis that occurred on the Faroe Islands early in the beginning of the 21st century. Of the 20 fish farming companies existing at that time, only his company, and the now stock exchange listed Bakkafrost, that survived.
Read more: "If the product can withstand Faroe Islands weather, it can endure anywhere. We have the worst weather in the entire world!"
"People in the industry said I talked too much about ISA. I made it very clear that we had to be prepared for it, and it was vital we evaded an ISA crisis the likes of which afflicted Norway and Scotland," he said.
Since 1998 he had, in collaboration with Faroese authorities, worked on preparing new regulations that would provide the foundation for the Faroese operational model. These would include a contingency plan to combat outbreaks of disease.
Influenced by both maternal and paternal relatives
However, Gregersen's history within fisheries and marine farming began long before the start of the 21st century. He completed his studies (majoring in marine farming) in Tromsø at the close of the 1970s.
The company was founded by his grandfather, Joen Pauli Gregersen – in 1929 – before Atli's father, Oddfríður, took over the helm. In 1994, it was the turn of Atli and Regin.
"This company was founded by my grandfather in 1929. But my mother's grandfather started his own enterprise in 1887. That wound up in the 1960s, but Hidden Fjord has roots leading directly to 1929," said Gregersen, adding that Hidden Fjord was originally established as a Luna brand in 2011.
The charismatic Faroe Islander speaks almost without catching a breath. Gregersen stressed that the company has inherited as much of the mental attitude from his mother's side as from his father's.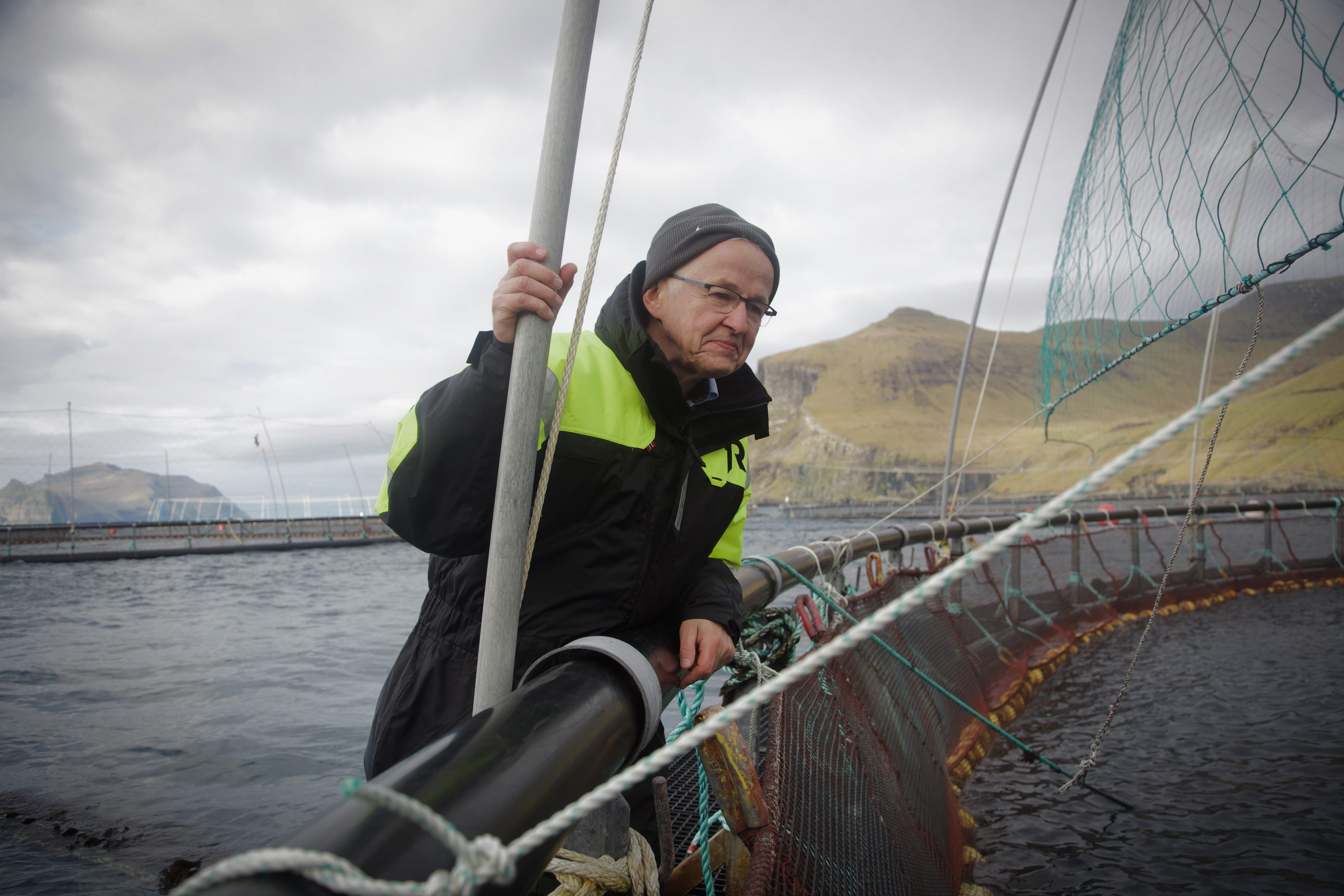 Gained his degree in Tromsø
Atli was a key figure in the creation of the company's fish farming division.
"Initially the company was engaged in salted fish products. In the 1960s we started up with herring and mackerel, but in 1977 the fishery limits were extended, and Faroe Islanders were shut out from all territories except our own. This resulted in a crisis for the Faroe Islands. What would they be able to make a living from now?
"I attended upper secondary school at Tórshavn in the 1970s, and the biology teacher told me that the Faroe Islands was perfect for salmon farming. That's when I thought I must find myself a course of study that would be ideal to achieve that goal. Gregersen gained his qualifications through his university education in Tromsø, Norway, where he specialised in aquaculture / fish farming.
"We considered that we had a national responsibility to the Faroe Islands, and immediately took the plunge into salmon farming," said Atli.
Three companies per fjord
Life was good for Faroe Islands' salmon production companies. Also for Hidden Fjord.
"It was full steam ahead in the 1980s, and everyone was happy. But at the start of the 1990s we were hit by Hitra disease, salmon lice, BKD (bacterial kidney disease) and CMS (cardiomyopathy syndrome), and salmon prices were very low. Meanwhile, the Faroe Islands found itself in a major economic crisis, and the entire archipelago community went bankrupt," Gregersen recalled.
"I took over from my father just after this period, in 1994. I won't say that much about that, except that we didn't always share the same point of view. But it was OK, and we are good friends," he said.
At this time there were three companies farming per fjord. In total around 60.
"I used to say it was "good conditions for major problems". How would it be possible to gain control over lice and disease under these conditions?"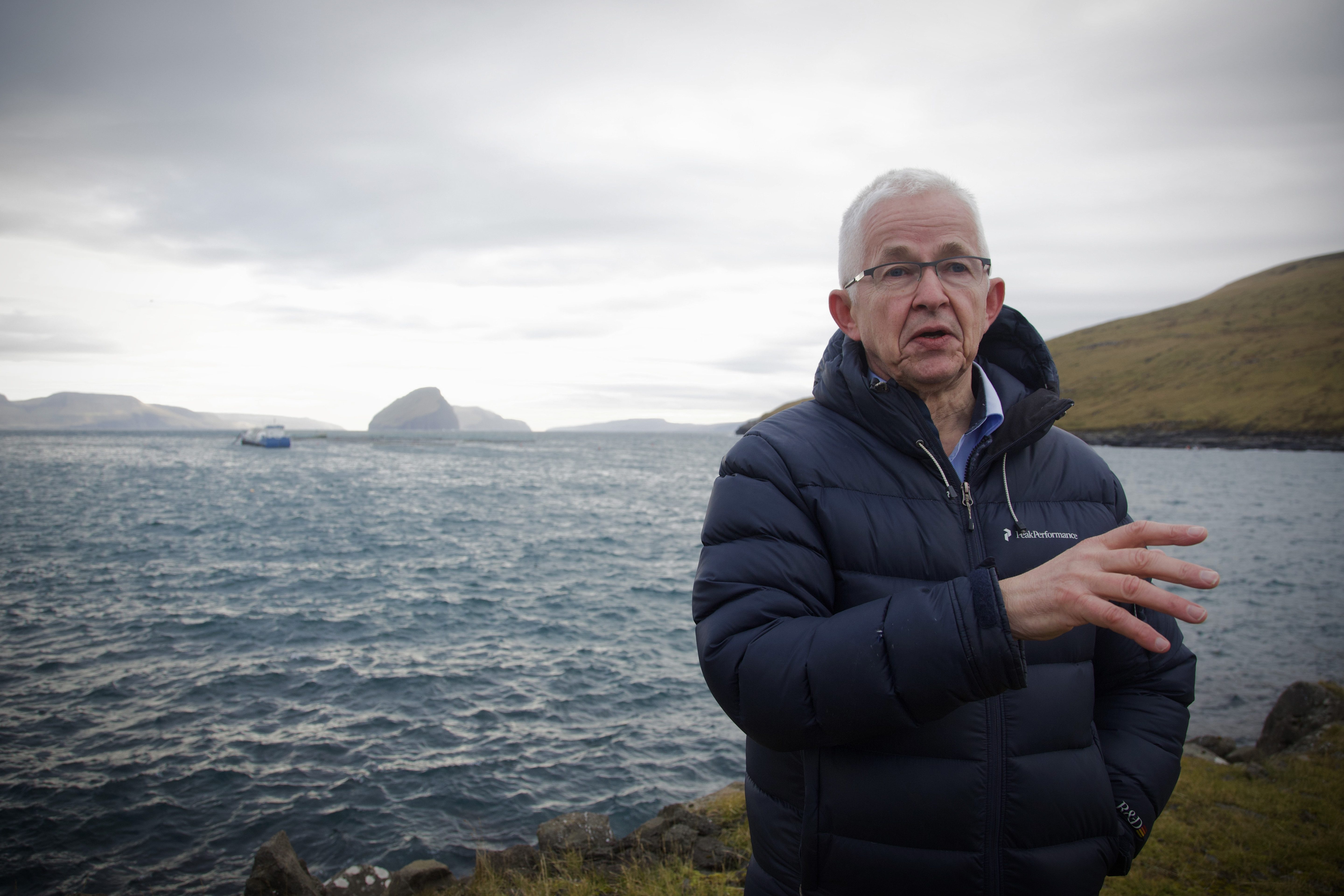 – Naturally we argue now and again
The company got back on its feet again, but the fish farmers were not equipped to deal with the ISA issue, which emerged a decade later. As a twosome with his brother Regin they nonetheless survived – and then some.
"We are so fortunate to be two brothers that own this enterprise, and we have not gone public. If you look at Faroese companies, being listed on the stock exchange hasn't been at the forefront of people's minds. Bakkafrost did it, and this has worked well for them. We made it clear we would operate the business based on the revenue we earned. Our perspective was more conservative," he said.
– What is it like to head a company with your brother?
"Actually, it's been fine. A lot of people ask me that question. Naturally we argue now and again, but that's just healthy."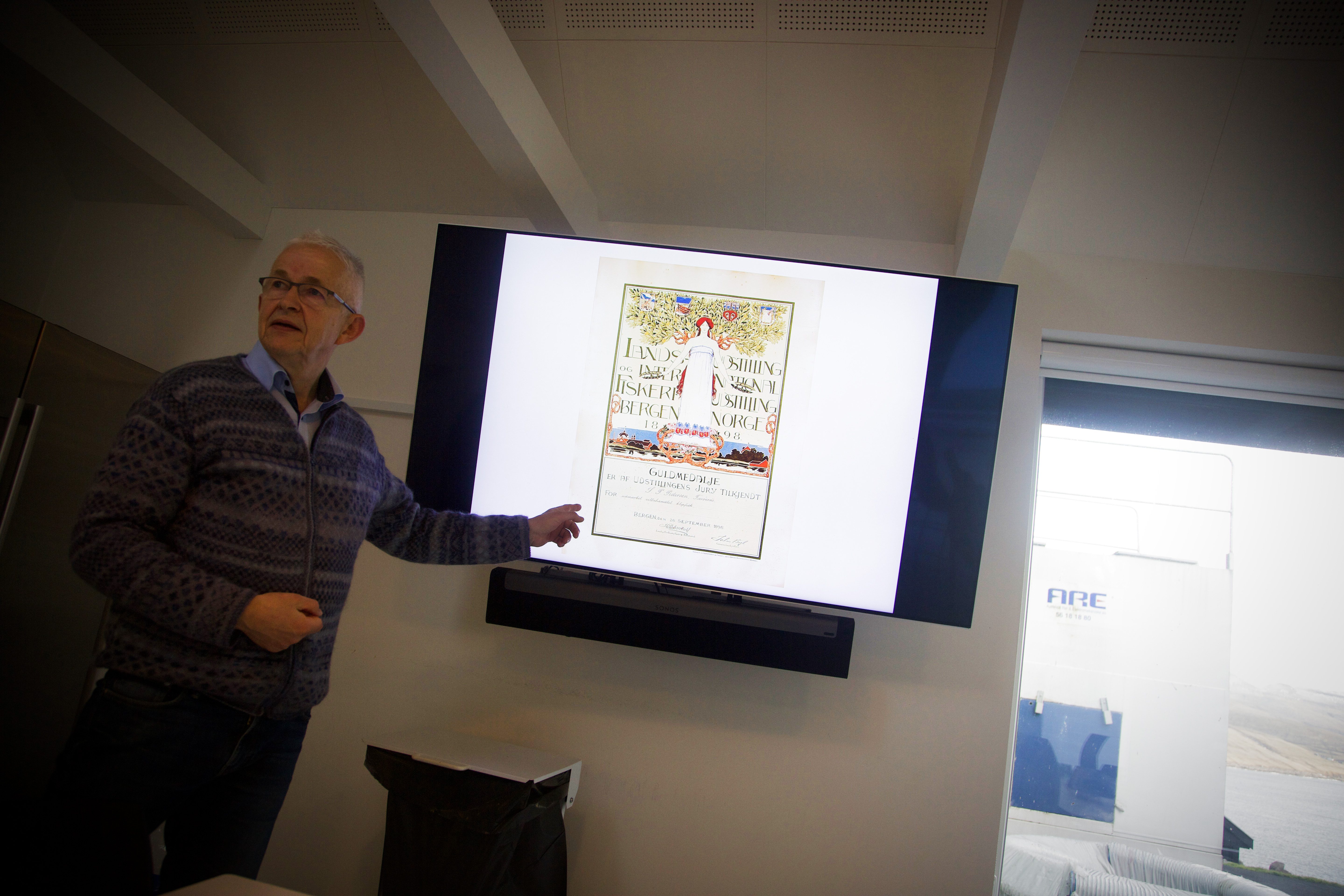 World's best salmon?
The company now has 140 employees, who – according to the managing director – are working conscientiously to achieve several targets.
"In 1898 my mother's grandfather won a gold medal at an international seafood exhibition in Bergen. In those days it was a long way to travel from the Faroe Islands to Bergen. I think that in itself is pretty impressive. If they managed to do that in 1898, why shouldn't we manage to produce the world's best salmon in 2018," he said, obviously referring to his own five year old goal.