The managing director of the Faroese technology company, JT electric, Suni E. Justinussen, chuckles at Norwegians who complain about bad weather. In his opinion the Faroe Islands has the savviest production setup for fish farming in the world.
"When Scots or Norwegians say they have bad weather, they don't. We have bad weather," said Justinussen.
He's right about that. Weather conditions along the Western Norwegian coastline cannot compare with the weather-beaten Faroe Islands.
Still growing
About one hour's drive from Vága Floghavn, in wind-blown Kambsdal, we find JT electric. Named after the founder Joannes Thomsen, who established the company in 1972.
"We began as a local company, but have developed on a par with the fish farming industry. Now we're going "all in" on fish farming. We're expanding beyond our country's borders," said Justinussen.
"JT electric is a "full service supplier" to the fish farming industry, which has its main focus on the feeding system," he said. The company is owned by the Faroe Islands-registered holding company Tjaldur, whose Board of Directors includes former Statoil director Helge Lund.
Justinussen took over the company reins on 1st October last year.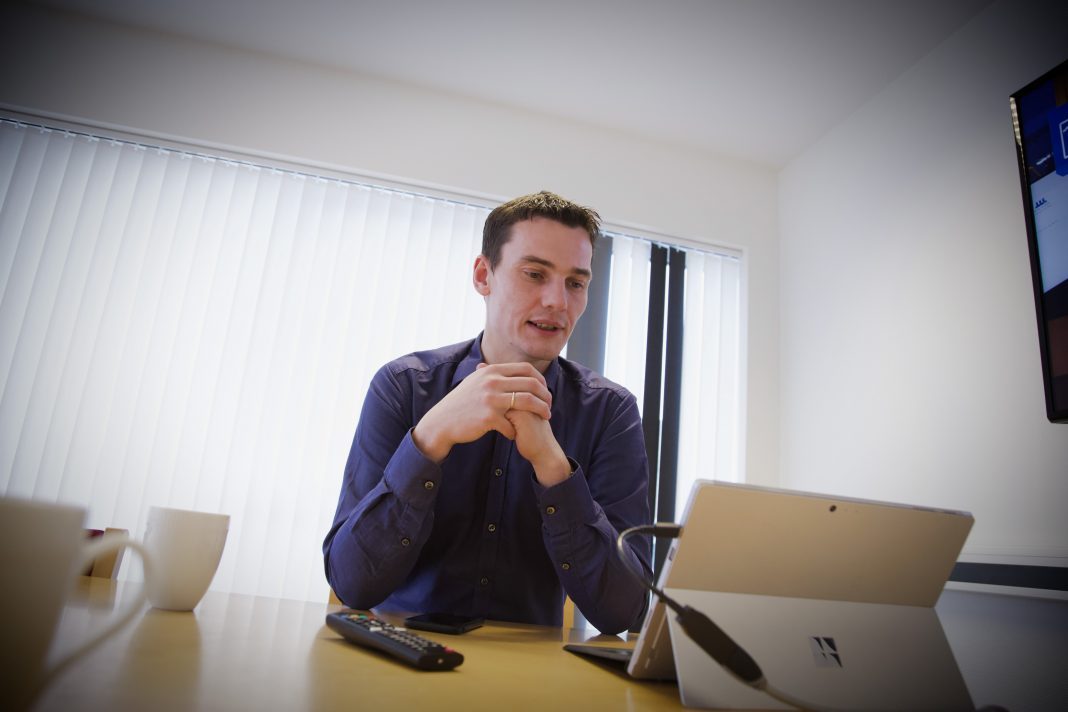 All production sites are vulnerable
Fish farming on the Faroe Islands is a strange sight. Who would believe that a place that is so exposed to extreme weather conditions would come out on top for production quality, as concluded by Kontali Analyse in January. A frequent comment among Faroe Islanders that SalmonBusiness spoke to: "You can't plan anything here. It's just doesn't work having a plan a and a plan b."
"So then it helps considerably being able to remote feed on shore."
"All the production sites here are vulnerable. We're very focused on efficiency. Previously, if we didn't get out to the farm site for several days, due to bad weather, the salmon lost weight. But look at how things are here now. When we're unable to get out to the sites, then we feed from here on land," said Justinussen.
Significant advances
Justinussen took us along to a Bakkafrost production site in equally windblown Hvannasund, where Operations Manager Bjarni Poulsen feeds the fish from inside company premises on shore.
He has more than 30 years' experience from the marine farming industry.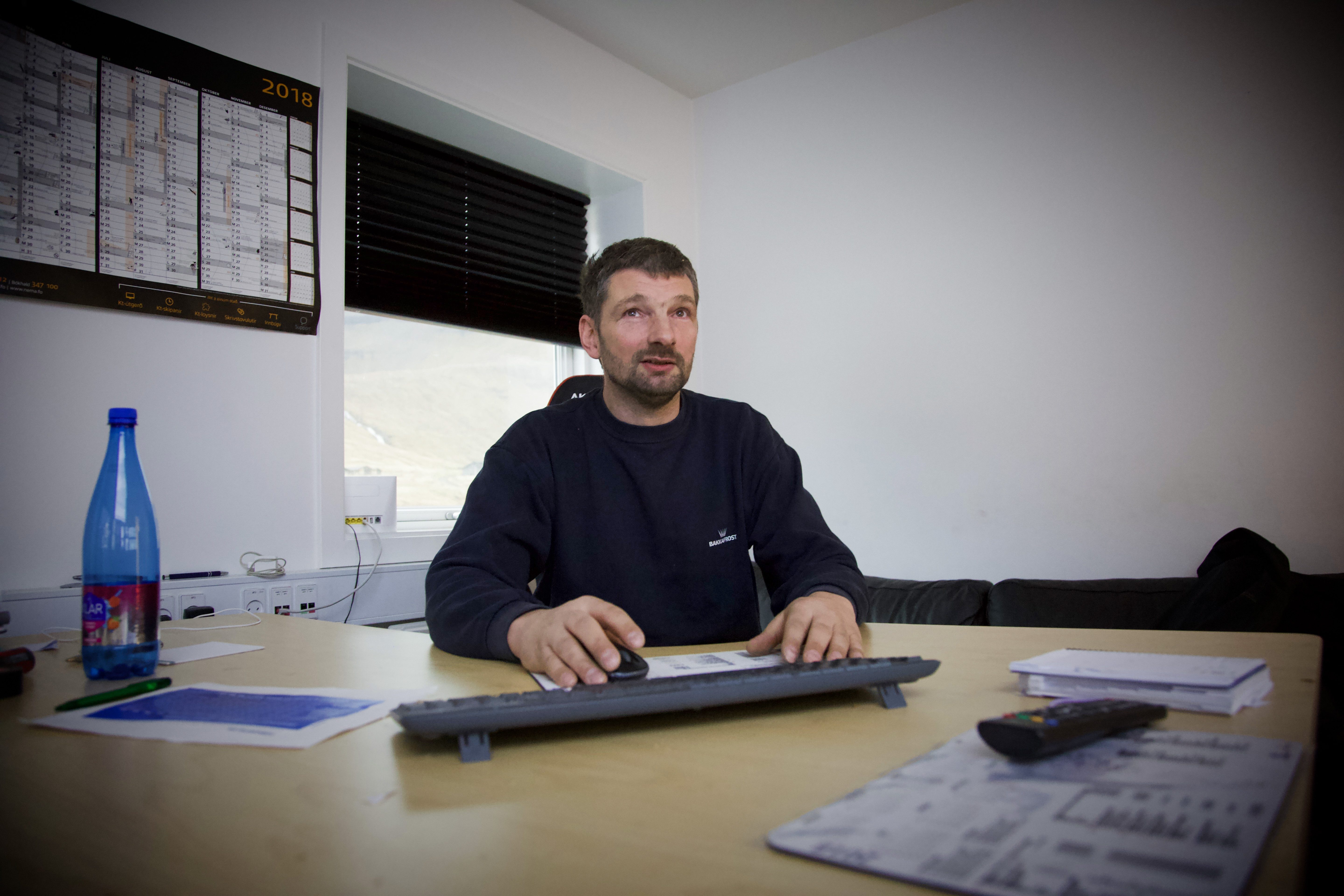 "We have practised remote feeding for the past two years. Previously we've driven out with the boats, but now we sit indoors. If it's bad weather, we don't go out. Before we obtained this technology, we had to go out to the cages with boats, but it had to be really stormy for us not to go out," Poulsen told SalmonBusiness.
"There have been dynamic developments. When I started in this industry, we fed by hand," he said.
Smartest in the world
There have certainly been strides made in development. While Norway received well-deserved accolades for leading the world in technology, Justinussen maintains the archipelago, located in the midst of the North Atlantic, is out in front.
"The producers here are very ambitious. They have a fervent desire to be streets ahead in terms of technology. The product must be outstanding. I am convinced that Faroe Islands' fish farming is the smartest in the whole wide world."
"If our product withstands Faroe Islands weather, it will endure anywhere. We have the worst weather in the entire world. Additionally, Bakkafrost has the best figures in the industry, so that's a great stamp of quality on our product," concluded Justinussen.