New weapons and machines changed the way war was fought forever. Is this a victory moment for the "Norwegian Gannet"?
The news hit today that the Icelandic salmon farmer Arnalalax is suffering from an ice storm so bad that could cause a headache to a nation of Vikings.
The mass mortality is bad. So much so that Gísla Jónsson, chief of fish diseases at the Icelandic Food Safety Authority, who has been monitoring Arnarlax for the past few days, said that the salmon mortality is one of the worst he has witnessed in the West Fjords after Arnarlax started the business there.
For a short while, there must have been a "who you gonna call?" moment in the office.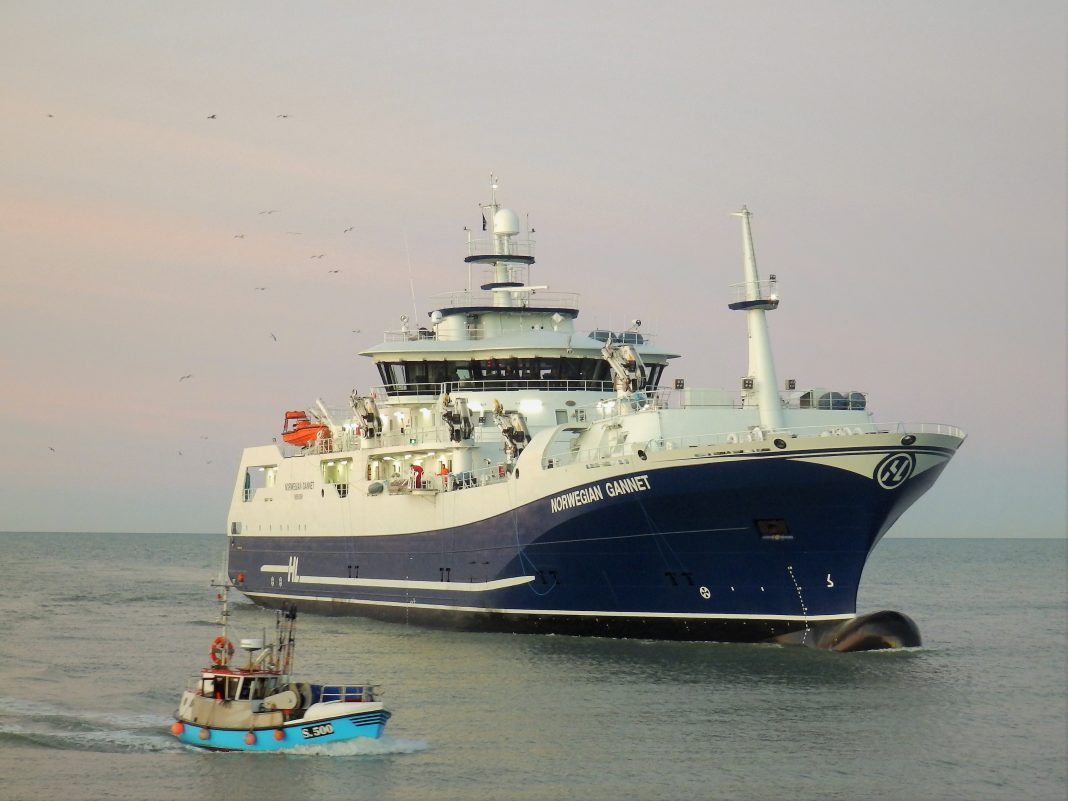 With high waves and strong winds that would normally make it a failed mission for any wellboats to retrieve fish, the answer is clear. The "Norwegian Gannet".
The harvest vessel is tailor-made for this situation, smaller wellboats can't deal with the weather. Anyhow, the weaker fish would most probably die on its way to the processing plant (on land), so better to take out the fish at once in one operation.
Historically war was a driver for tech. In the First World War, tanks were created for travel across battlefields, prevented soldiers from being caught by barbed wire or gunfire. The radar technology developed during World War II created electromagnetic waves on a tiny scale in turn now used to heat up our microwaves.
It doesn't always work. In 2018, with all the money in the world, SpaceX and Tesla chief Elon Musk failed to use his extensive tool kit to rescue 12 boys trapped in a cave in Thailand. His high tech mini-submarine was technologically sophisticated but just couldn't fit down the cavern – resulting in a slight PR nightmare for the billionaire,though the boys were saved in end by a crack squad of Thai Navy Seal divers.
Today war (in the West at least) is unlikely, but a climate emergency is upon us.
But in showing that this giant floating processor is damn near the only possible solution to a crisis like this for any salmon farmer, "Norwegian Gannets" owner Hav Line must be heeding John F. Kennedy words: "In a crisis, be aware of the danger–but recognize the opportunity."
With more unruly and extreme climate expected in nearly every salmon farming region on earth, who are you gonna call?