Last week, a 10,000 tonnes a year land-based salmon farm postponed its pilot plant operations until next year. "It is probably a few years ahead of time before we can realise the big project unless something special happens," said its CFO.

With potentially hundreds of thousands of tonnes of land-based salmon primed to be on the market in a decade, is the tech ready for such volume?
For the Norwegian outfit, the INC Group, the answer is not quite yet. The company's plans for a pilot plant for salmon production in Florø were temporarily shelved – through INC Group CFO Roald Førde hoped that fish would be in tanks as early as next spring.
Does Førde have a point? SalmonBusiness put this question to RAS specialists from Nordic Aquafarms, AquaMaof and Niri.
English chemical engineer turned businessman Ian McIntyre is a director at Niri – who is supplying the RAS tech for OFS Måløy- a wholly-owned subsidiary of OFS Norway – which was given the green light to construct a land-based salmon farm capable of producing 15,000 tonnes of fish in January.
Game theory level
"I read the article and understand what INC Group are saying," wrote McIntyre in an email to SalmonBusiness. "Of course, the technology is somewhat mature, we all understand that, but therein lies the opportunity for the brave. RAS is well developed in smolt production and becoming well utilised in the larger so-called super-smolt so what is still outstanding is to extend the technology and methodology to produce table-size fish. I note that INC is not talking about shelving their plans, only a 6-month delay, and they need to explain the exact reasons for this. I cannot see any technical reason why a pilot plant should be built, this is exactly needed to find the wrinkles in the technology."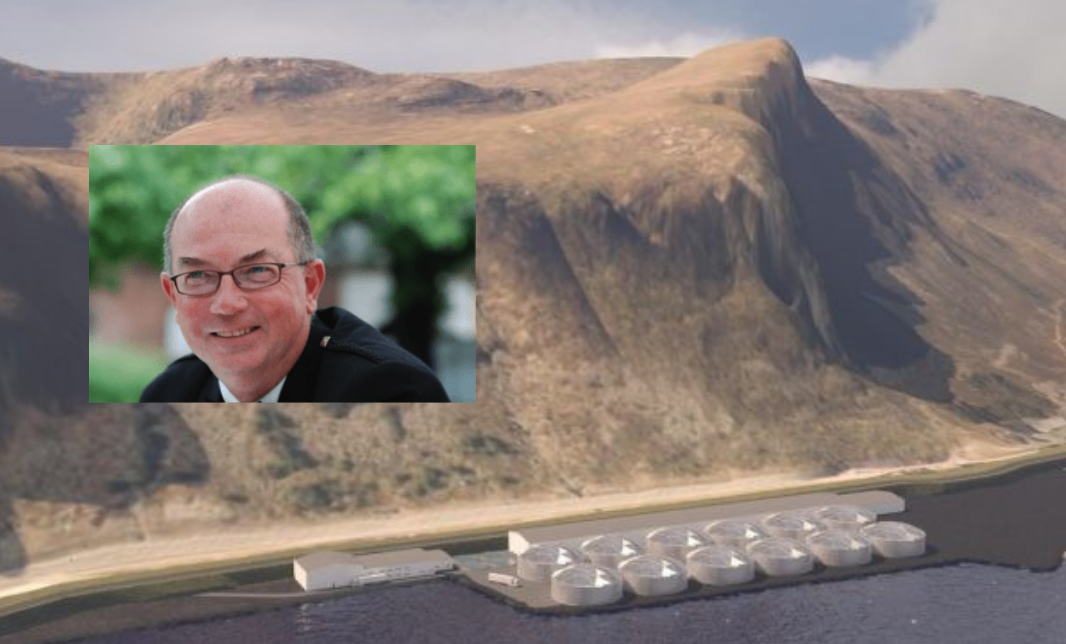 "On a game theory level, this is interesting. Everyone wants to use RAS as soon as possible but no one wants to be the first. Fascinating," he added.
Enabling simple upgrades
The Israeli tech provider AquaMaof has for the past 10 years has been developing, planning, designing, and constructing integrated RAS facilities. Since 2016, AquaMaof has been growing market-size Atlantic Salmon at its R & D facility in Poland, which it co-owns with 8F PE fund. Their tech is being used – amongst others – for Pure Salmon's ambitious aim to produce 260,000 tonnes of salmon per annum around the world.
AquaMaof CEO David Hazut told SalmonBusiness: "During these three years, the company has seen good results in all parameters. Based on these results, AquaMaof has been selected for and is currently working on several large-scale salmon facilities around the world, with a total annual production of more than 40 thousand tonnes.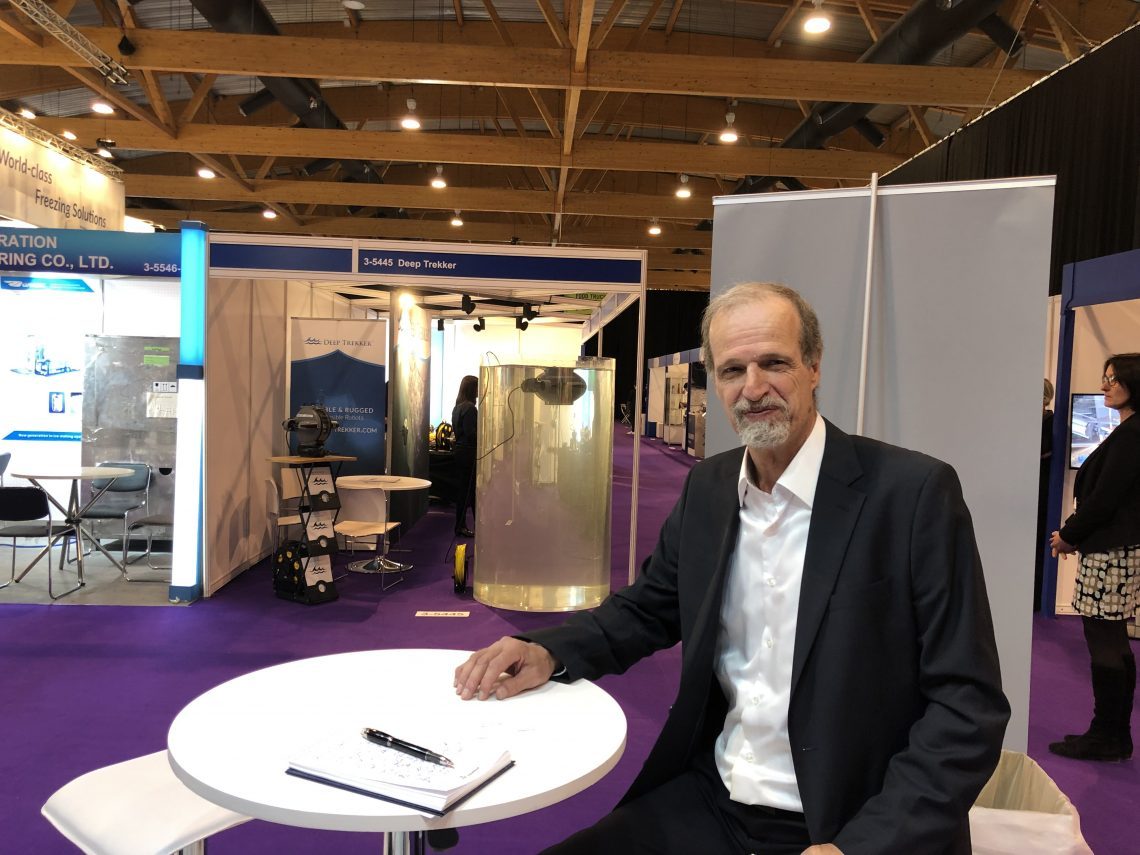 "AquaMaof's RAS-based solution has proven itself to be mature and one of the most advanced aquaculture technologies available in the market," he said. "Naturally, the company is consistently working on further advancing its technology to provide its customers with the best solution. Our technology is designed to be scalable and flexible, enabling simple upgrades as new developments become available."
RAS requires patient investors
"Yes, RAS is developing at a tremendous pace, but more so the know-how than the technology. The question is really answered by pointing to a growing number of farms in operation today," wrote Nordic Aquafarms President Erik Heim to SalmonBusiness.
Heim's vision for the US includes two major multimillion-dollar land-based salmon facilities. One in Maine – up 32,000 metric tons – and one in California for up to 22,860 tonnes per year for salmon and/or steelhead.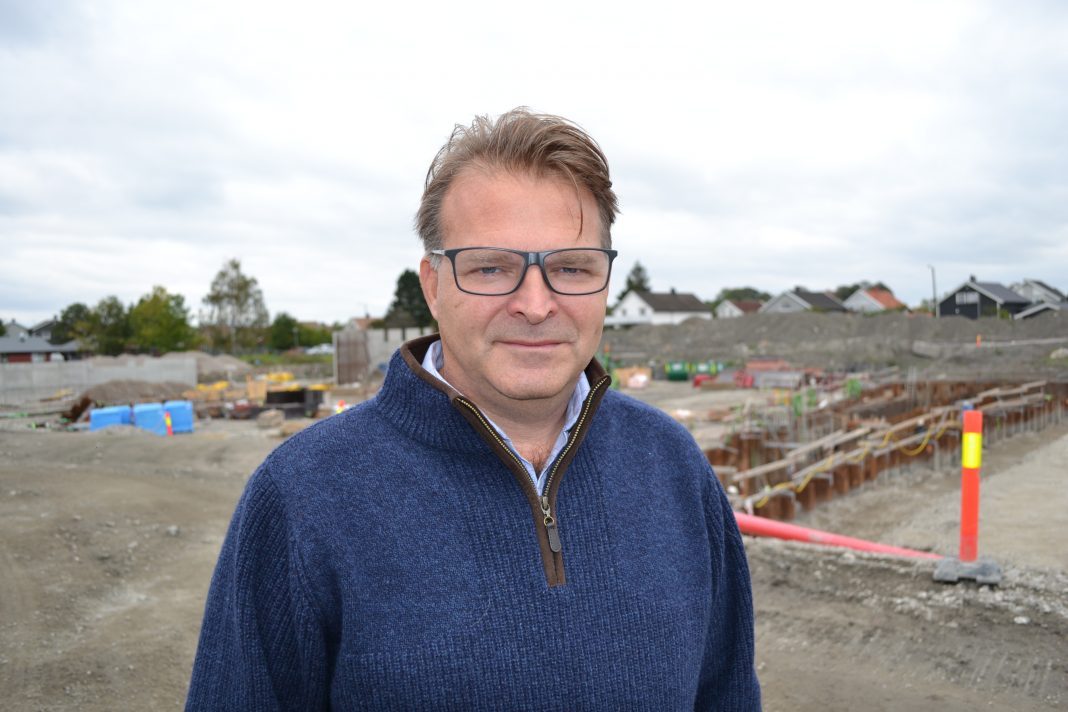 "But I have historically warned that moving into RAS requires patient investors, strong multi-disciplinary teams, ability to take control of design and production decisions, and a paranoid attitude of always putting the fish first. I am not familiar with what issues Førde have met. They could be related to the specific designs or partners they have been working with.
"It is vitally important for a company to go down a learning curve before going to larger-scale because this is not "off-the-shelf" technology as some may think. For example, we fully agree that for start-ups going directly to large scale as step one is very risky business. Start-ups do not have the practical know-how or established capabilities. I would also argue that other larger commercial aquaculture is also risky for start-ups – producing fish is becoming ever more complex and involves a value chain. Thus, starting at a reasonable scale and scaling up from there is our recommended approach. That requires a long-term perspective that may not fit all investors.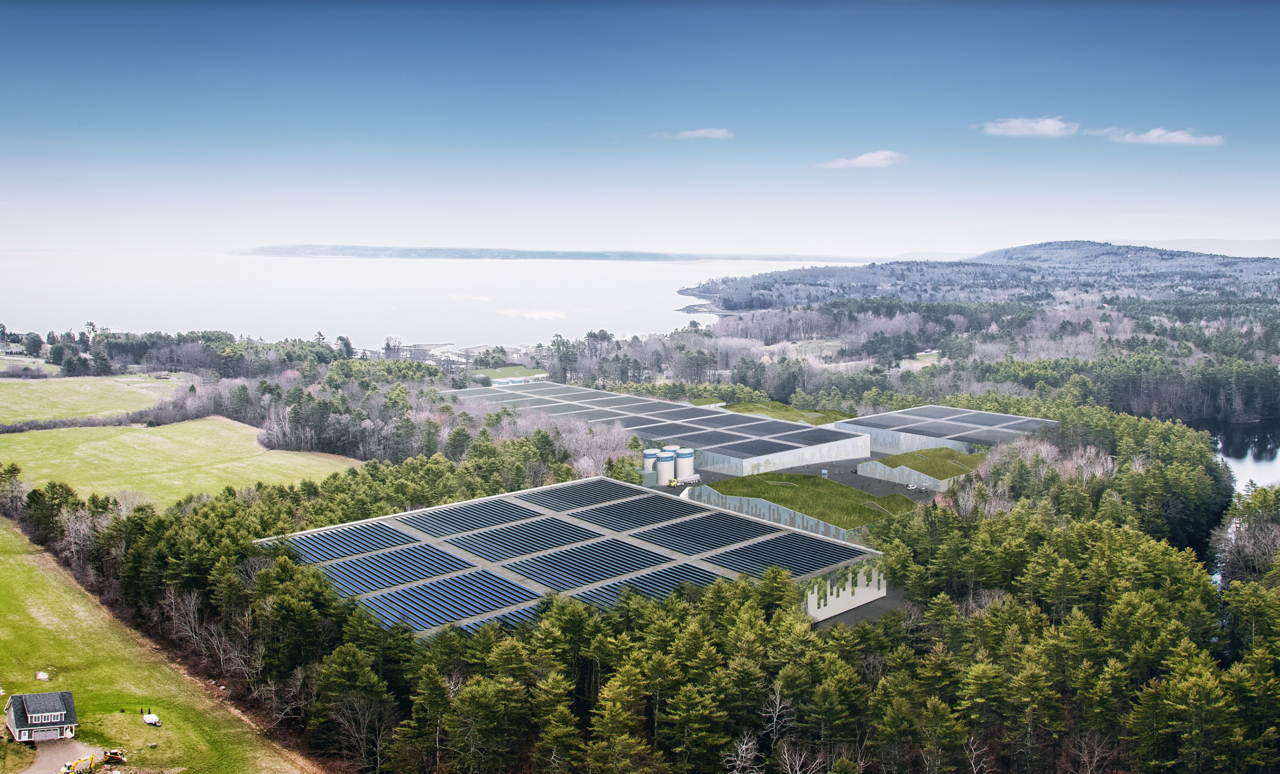 Heim warned that those who may not have the experience should take heed. "I would not point to the technology as such here, but rather the complete package including the biology, logistics, design, and more," he said.
"Having solid experience with the biology part of RAS operation is extremely important, and not many truly experienced people are out there yet. Making the wrong design decisions can be costly. We have spent over two years redesigning with our international team to address priorities leading to our patent pending application. We have not had issues with the technology as such that we have not overcome, but we are improving it to bolster performance improvements.
Heim explained that RAS has in fact been operating on a fairly large scale for many years. "The net pen industry is using the technology on a wide scale with ever bigger RAS smolt/post-smolt farms. That is one of the reasons that many Norwegian investors do believe and invest in RAS as a future growth industry. In other countries, the investor markets are less experienced. There are no large commercial scale farms in operation in the US today."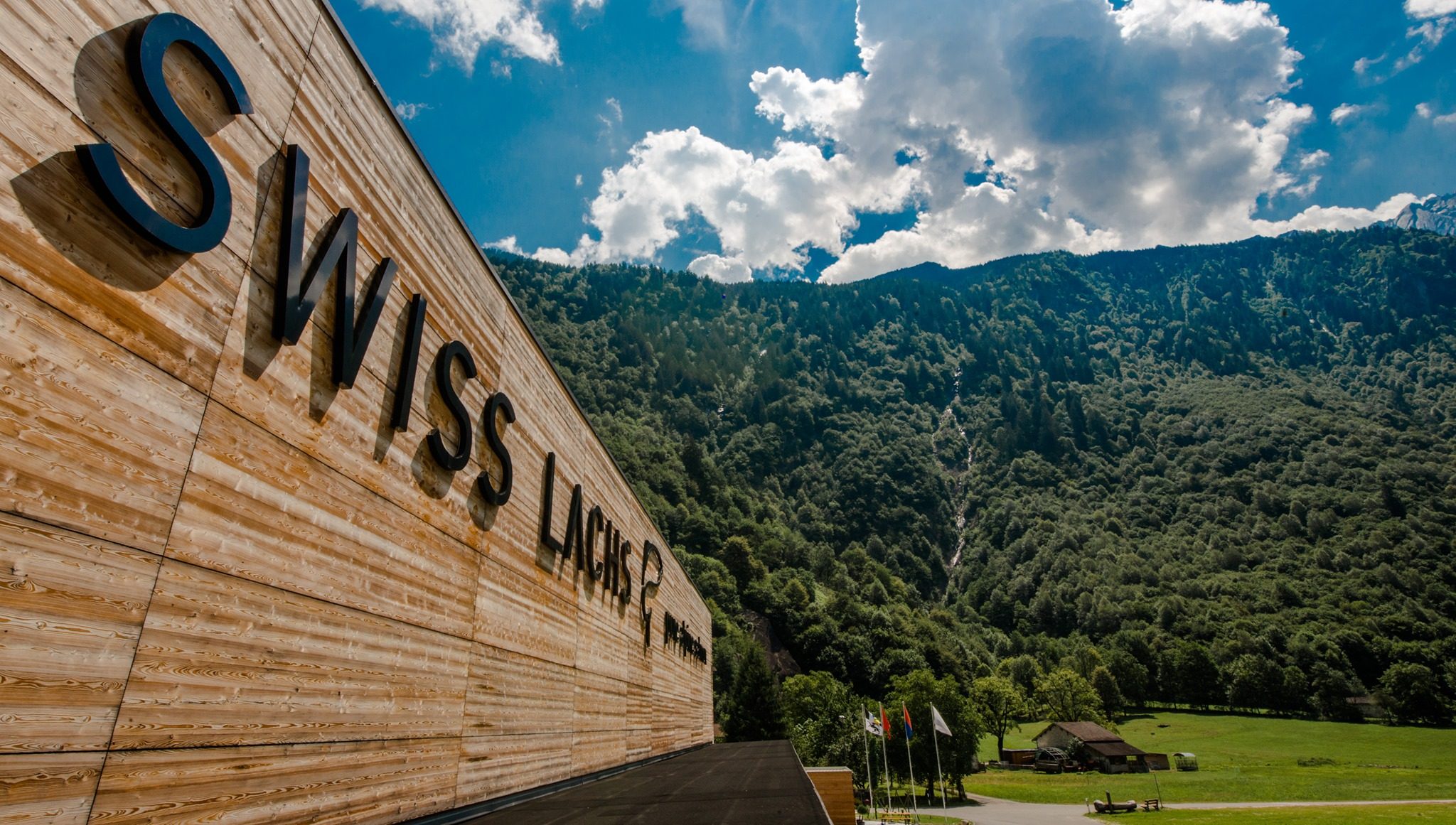 "A fair number of RAS grow-out farms have been in operation for a number of years in Europe, and elsewhere. Among them Danish Salmon, Langsand Laks/Atlantic Sapphire, Royal Danish Seafood, Swiss Alpine Fish, our operations, and more. All of them are selling product in the market. A number of them have had a learning curve leading to eventual investment decisions to expand. I have not seen any of the larger grow-out farms in Europe close down in recent years, despite them being early movers. Smaller ones with limited financing are more vulnerable".
Risks
"I am not familiar with many mass mortality events in RAS," he explained. "Hydrogen sulfide can kill fish. It can occur if sediments are allowed to accumulate in oxygen-deprived water. However, the risk of this can be greatly reduced through proper design decisions, monitoring, and best management practices. There was one incident in Denmark caused by outdated bio-filter designs – that spurred investigation and research. We have never had any problems with Hydrogen sulfide in our four years of operation. But no aquaculture is risk-free – there have also been numerous mass mortality incidents in net pens. Lack of experience increases the risk of such events. We have been recycling salt water for years.
Patience
"As far as Nordic Aquafarms is concerned, we have gone down this learning curve with significant investments," explained Heim. "We have invested in experienced people. We have 3 farms in operation and have had our fair share of learning. We have never had major incidents in our farms, a benefit of being a fast second follower. There is still learning going on, but we have sufficient experience at this point to scale up while managing the most important risks. And we do this in a modular fashion. Our designs are standardized composed of separate RAS unit designs. Many single operating units make up a larger farm. By the time our US farms go into operation, large additional steps will have been taken.
"These projects take 3-4 years to develop – thus expansion must be planned early, but not before proper capabilities and investors are in place. We are still some distance from new companies proposing large farms can expect investors to jump. But the segment will eventually get there.
"We realised quite early that we could not depend on RAS suppliers for our needs. We needed to be in control of the design process. For that reason we have 13 expert engineers employed in our company today. A number of them are considered among the most experienced in the industry, and have many RAS delivery projects behind them in the industry," concluded Heim.