Land-based farms may be years away from being profitable, but they are popping up at an alarming rate – with over half a million tonnes of salmon to be on the market in a decade. 
Every week, it seems that a new land-based project is announced. The list is long, but SalmonBusiness has compiled a list of land-based salmon farms that are either under funded, in construction or in production.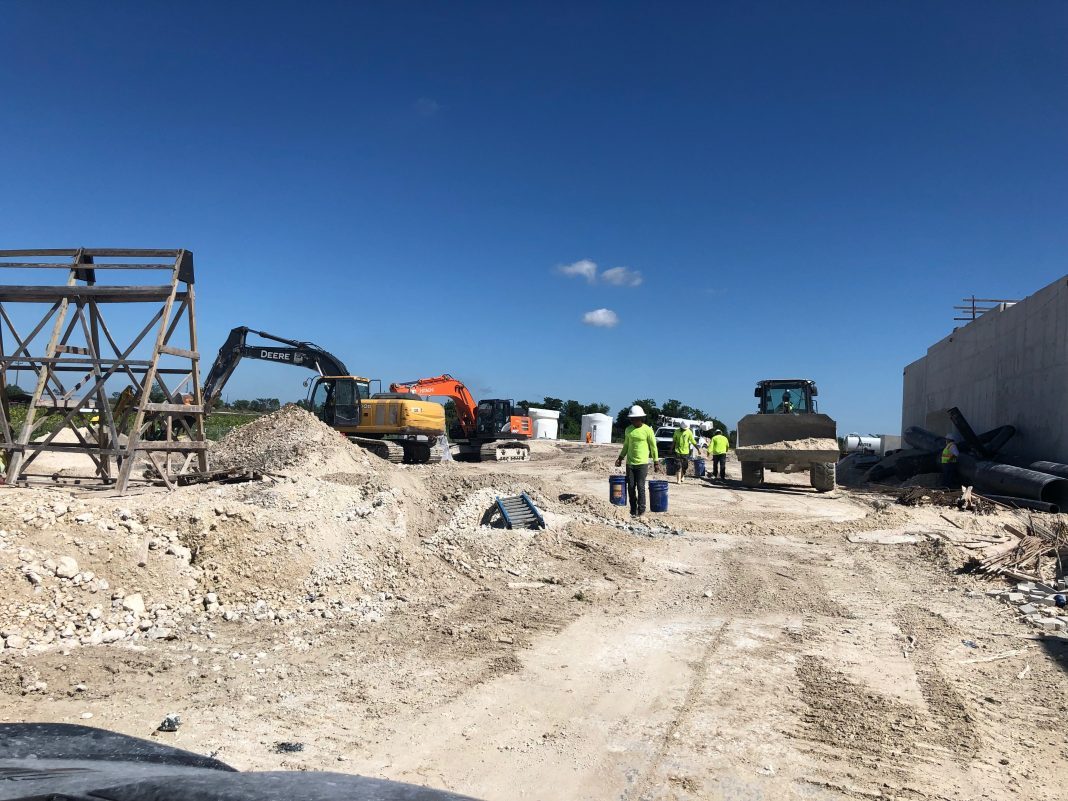 Atlantic Sapphire
Harvesting volume: 220,000 tonnes
Atlantic Sapphire founders – Johan Andreassen and Bjorn-Vegard Lovik – partnered up with Danish recirculation aquaculture expert, Thue Holm to start up land-based farming of Atlantic Salmon in recirculating aquaculture systems during the summer of 2011. Today, it produces 3,000 tonnes a year. Hot on the heels of Denmark, Atlantic Sapphire is working on the construction of a USD 350 million facility in Miami. It's first 1,6 million egg and parr are in, with 220,000 tonnes to be harvested by 2031. Enough, that is, to provide half of the US' salmon by 2030.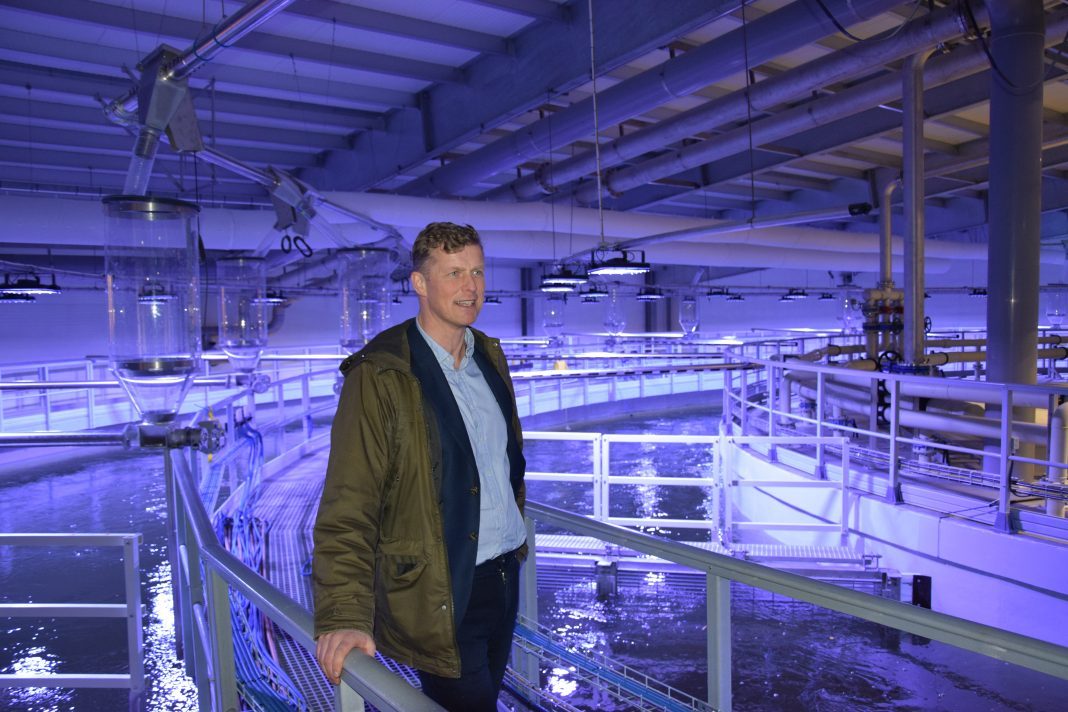 Nordic Aquafarms
Harvesting volume: 61,860 tonnes
A land-based salmon farm in Norway? A bold move from the Nordic-Aquafarm owned Fredrikstad Seafoods – which they claim is the largest such facility in Europe. Construction on the 6,000 tonne a year site – which uses the Krüger and Veolia RAS2020 – is finished and SalmonBusiness has been told that fish will be put in later this month.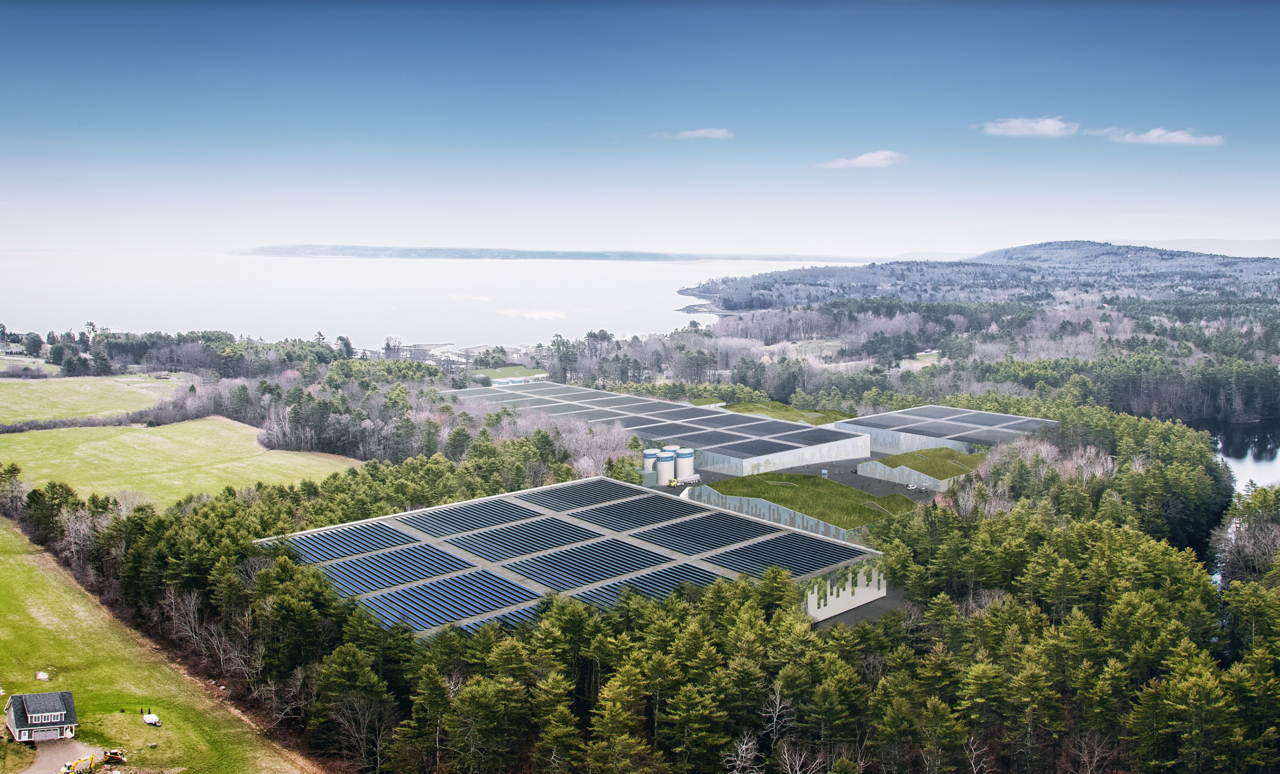 Nordic Aquafarms is also developing two massive projects in the USA, one on Maine and one in California. It's Belfast, Maine, site is in the planning stages, to produce 16,000 metric tonnes of Atlantic salmon per year in its first phase, growing to 33,000t/year thereafter. In February, Erik Heim announced that the company has taken steps to build a 22,860t per year RAS salmon or steelhead trout facility in Genius, California.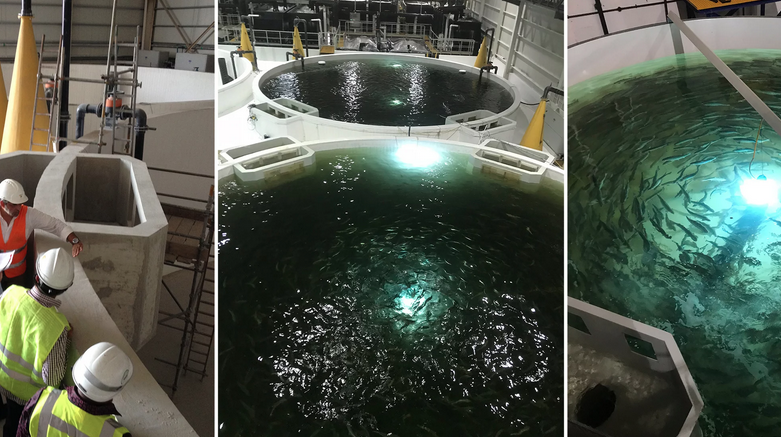 Fish Farm UAE
Harvesting volume: 600 tonnes a year

Fish Farm UAE team finally cracked the puzzle when SalmonBusiness revealed that it had started producing salmon in the desert. It took two and a half years but today, the team are selling two tonnes a week of fish grown with AKVA Land Based tech with a view to increase it to 1,000 tonnes per year in 2021. They couldn't confirm how much the investment was, but most likely significant as the Crown Prince of Dubai is behind the project.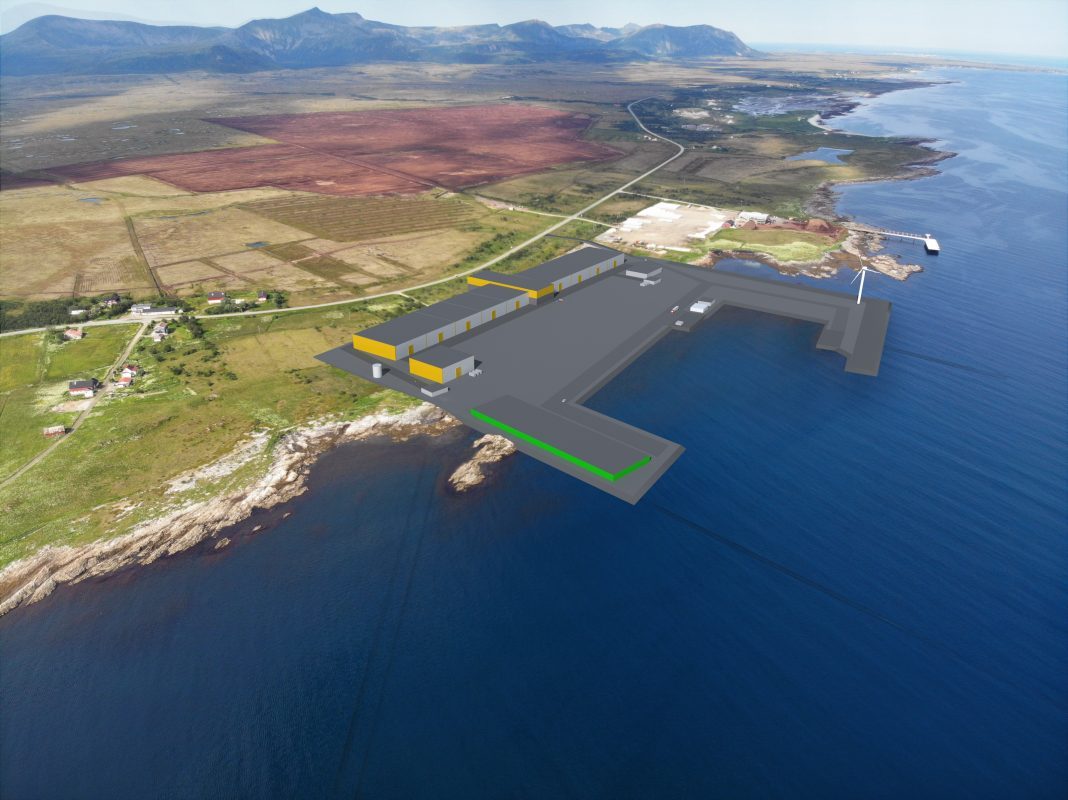 Andfjord Salmon
Harvesting volume: 10,000
In Northern Norway, Andfjord Salmon is building what will become the world's largest flow through plant for organic salmon farming. The water will be collected from the 170 meters deep Andfjord. Construction is set to start later this year and the first fish will enter the plant by 2020. The company even says that the plant has low operating costs and minimal energy consumption.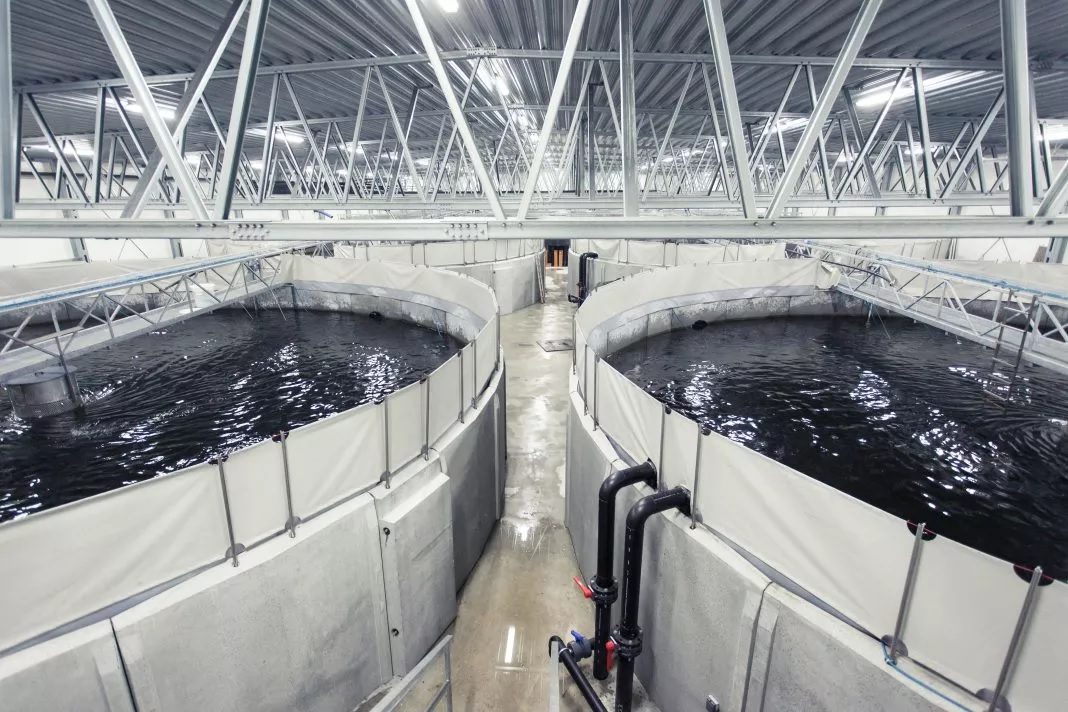 Danish Salmon
Harvesting volume: 2,000 tonnes

Danish Salmon director Kim Hieronymus Nielsen's outfit is a land based fish farm making use of recirculation aquaculture technology (RAS). The system operates as a closed system under roof using an extremely low amount of new water from beach drains (saltwater) and normal drainage water (fresh water). The farm is designed to produce 2,000 tons of large salmon of 4-5 kilo per year.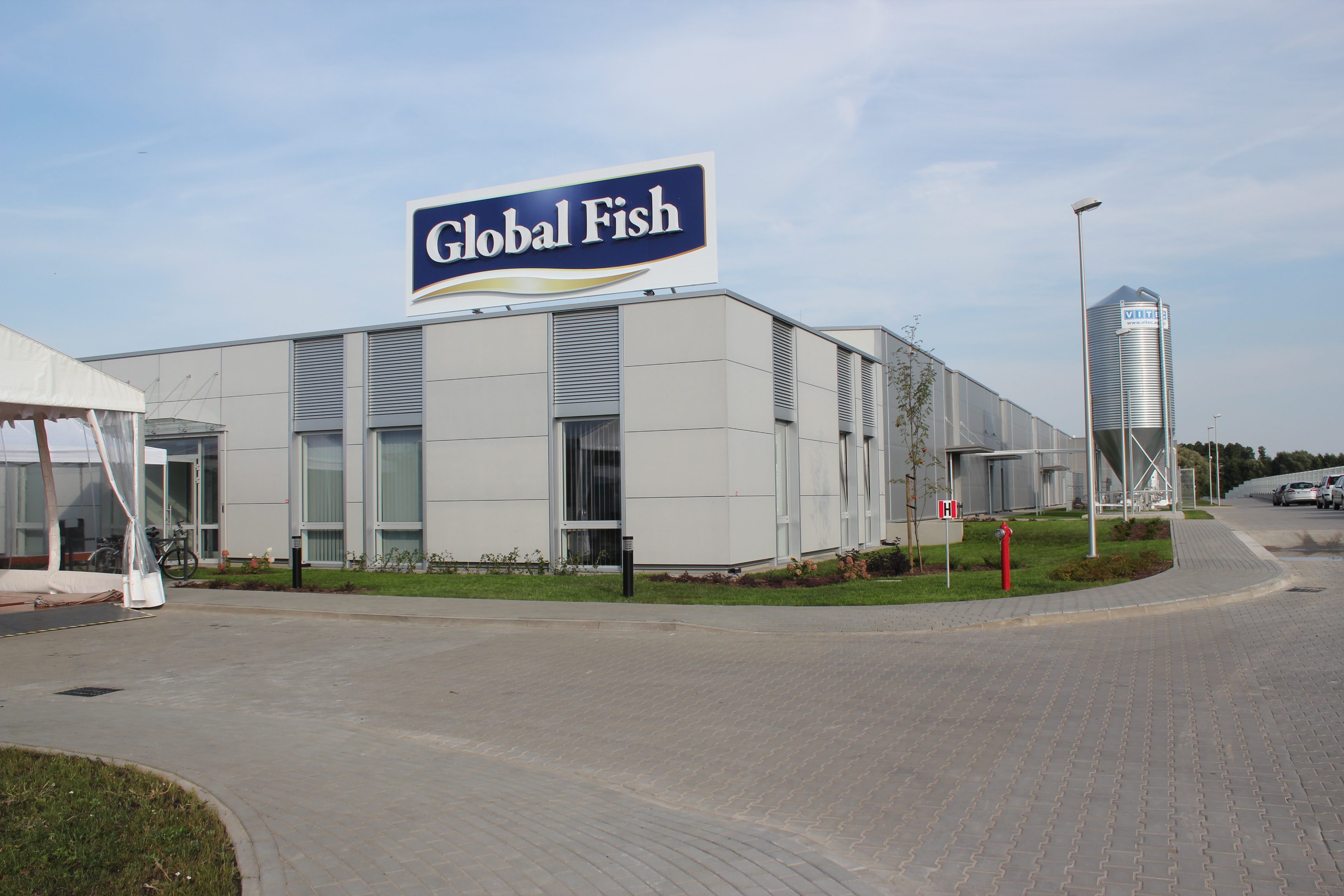 Pure Salmon
Harvesting volume: 600 tonnes
RAS tech providers AquaMaof are seemingly omnipresent when it comes to ambitious land-based projects. The Israeli firm has a 600 tonnes a year R&D facility in Poland, that acts as a training ground but also a showcase for the salmon. The company are also behind EUR 25 million project in the Vologda region, Russia provided the tech to produce 2,500 tonnes of market-size Atlantic by the end of 2019.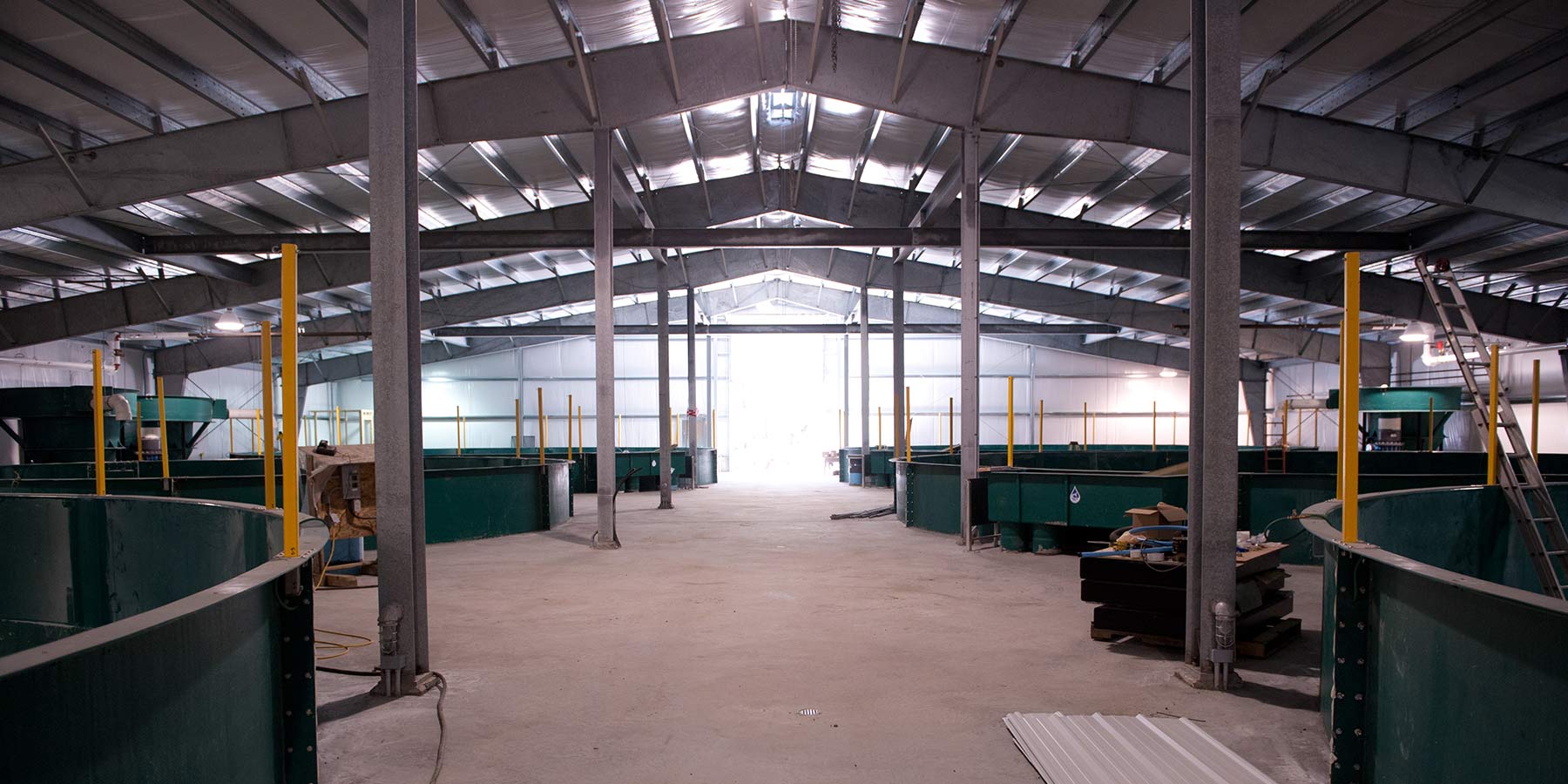 Kuterra
Harvesting volume:1,500 tonnes
A fully owned by the 'Namgis First Nation land-based salmon farm in British Columbia, Kuterra has harvested more than 2.5m salmon since March 2013 – at around 5 tonnes a week. The aim of Kuterra is to help restore a salmon-based economy for the Namgis Nation, which is looking more likely as 17 salmon farming sites in Broughton Archipelago British Columbia, Canada, could be gone by 2023. In 2017 in terms of production, they said that they are producing 300 tons and plan on expanding to 1,500 tonnes.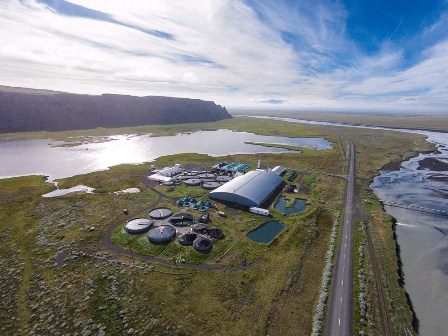 Samherji
Harvesting volume: 1200 tonnes
Salmon farming's final frontier, Iceland, has its own land-based site. Samherji – one of the largest companies in the Icelandic fish industry – produces about 1200 tonnes of salmon per year.  At the site in Öxarfjörður, there is high geothermal activity in the area and fish can be farmed in brackish, crystal clear water at 10-11°C – in 4200 m2 indoor facilities. The company said it has plans to increase salmon production significantly in the coming years.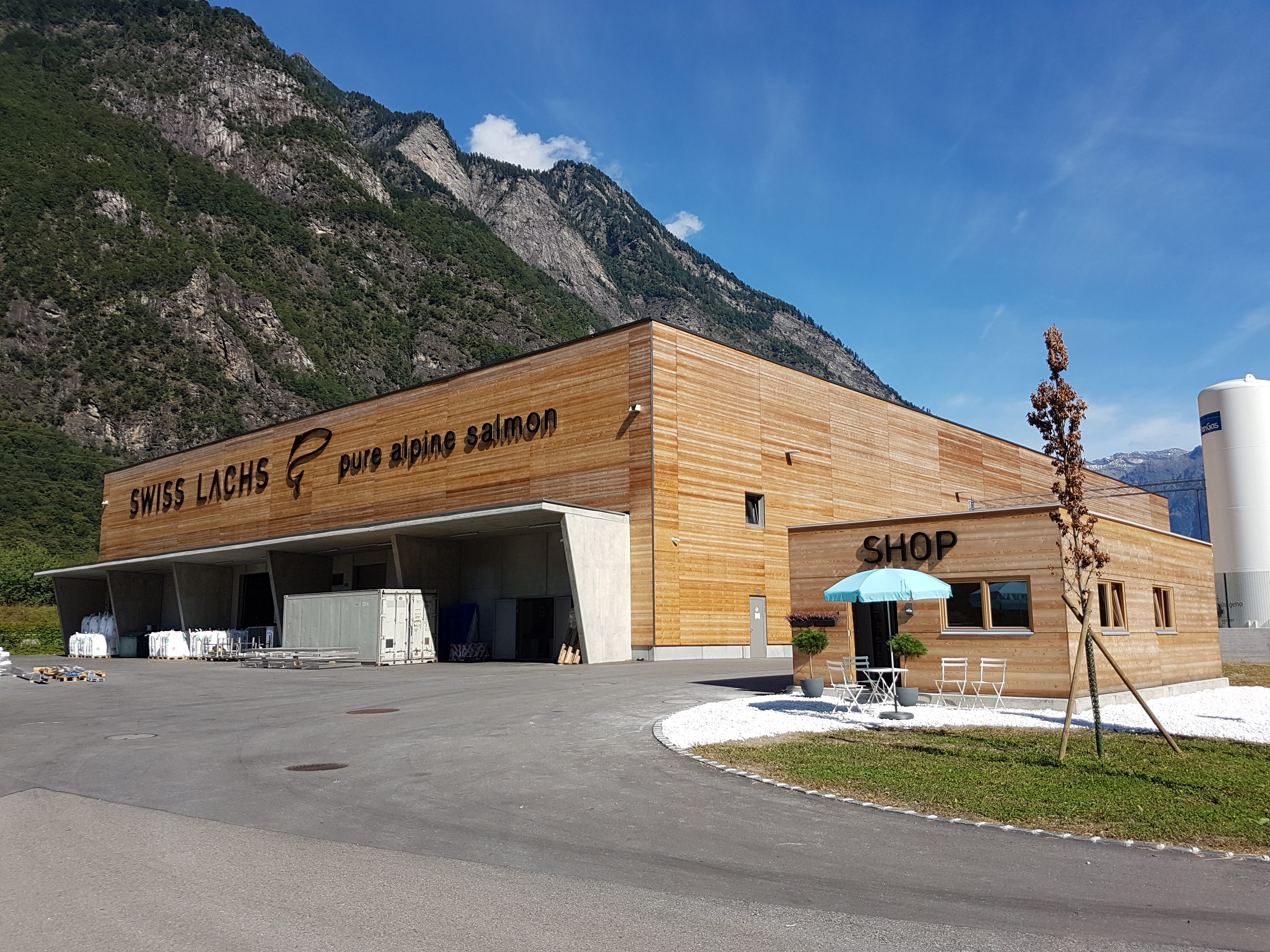 Swiss Lachs
Harvesting volume:600 tonnes
It may sound like something from the movie the Mosquito Coast, but a RAS salmon farm in an alpine village in the Italian part of Switzerland is currently on track to harvest 600 tonnes of 3.4kg salmon a year. Swiss Lach's salmon is packaged and sold as a luxury product. Its grow out facility designed and delivered by Krüger Denmark.
Sustainable Blue
Harvesting volume: 600 tonnes
Based in the Bay of Fundy in Nova Scotia, Sustainable Blue is a Canadian producer which produces low volumes (~100kt) sold at a premium price but is expanding production capacity to ~600kt annually.
Cape d'Or
Harvesting volume: 227 tonnes
Small-scale recirculating aquaculture salmon farmer Cape d'Or salmon in Advocate Harbour, Nova Scotia, Canada, has been producing fish for five years. The company says that its the only farm that uses biosecure saltwater wells – gives the salmon a flavour that is closer to that of a wild salmon.
Aquabounty
Harvesting volume: 1500 tonnes
With its roots dating back to the mid-1990s, the GM salmon farmer AquaBounty produces and sold 4.5 tonnes of genetically modified salmon last year. However, this is about to grow as FDA have deactivated a 2016 import alert that prevented GE salmon from entering the U.S, clearing a path to allow for AquAdvantage Salmon salmon eggs to be imported, and fish to be stocked and grown at company's land-based facility in Indiana, USA. Though when both Rollo Bay, PEI and Albany, Indiana are in full production, the compnay will have will have a harvest volume of about 1500 MT per year.
West Creek Aquaculture
Harvesting volume: 90 tonnes
West Creek Aquaculture in Agassiz, British Columbia is the first and only closed containment, land-based sockeye salmon producer in the world. It produces 90-tonnes a year of coho salmon which is shipped to the prairies, Alberta, Saskatchewan and Manitoba.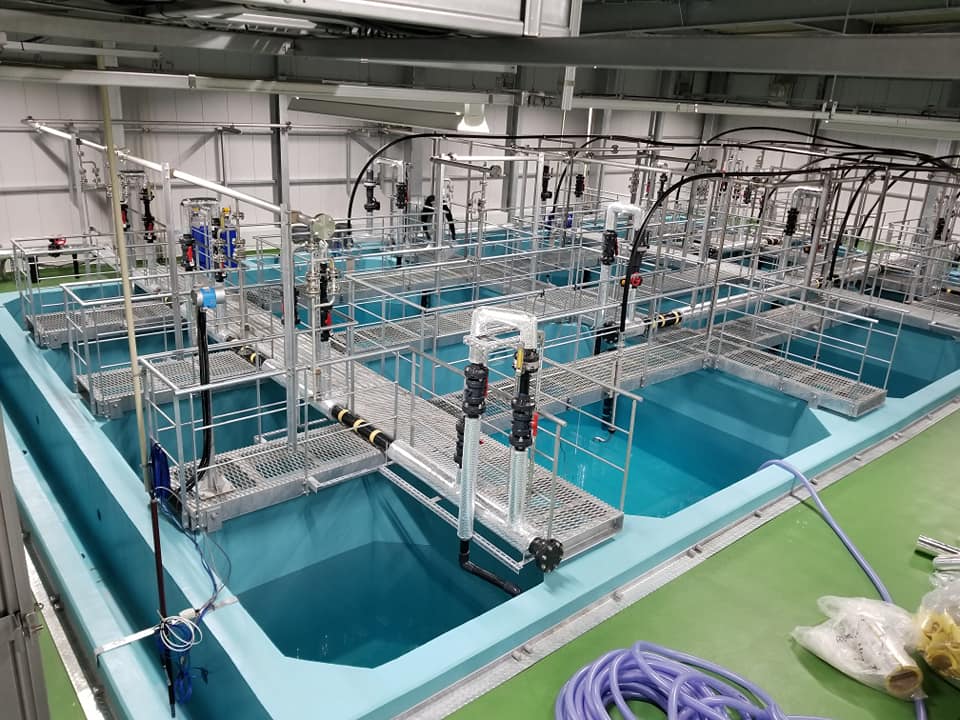 FRD Japan
Harvesting volume: 1,500 tonnes
In 2008, FRD Japan developed a breakthrough bacteria technology which by the following year was being used at an aquarium in Tokyo. Founder Tetsuro Sogo used that tech to open a pilot plant using recirculating aquaculture utilizing denitrification technology. Sogo told SalmonBusiness that they are now planning to start harvesting on this month as scheduled, on track for 1,500 tonnes a year.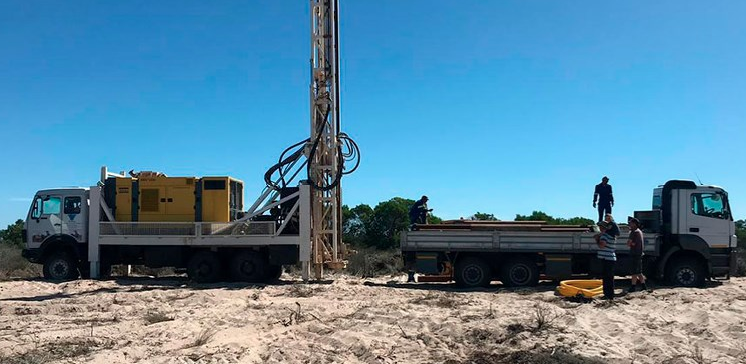 Cape Nordic Corporation
Harvesting volume:1,800 tonnes
With an increased demand for fresh fish in African markets, the Danish construction company Graakjaer signed an agreement with Cape Nordic Corporation (CNC) to build a land-based fish farm for sea trout close to Cape Town. The fish farm is expected to produce 1,800 tonnes of trout per year.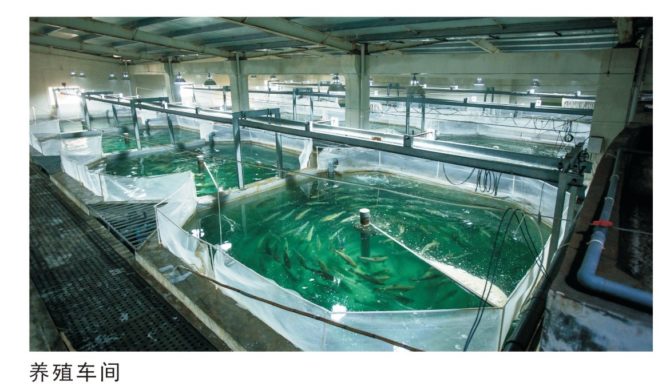 Shandong Ocean Oriental Sci-Tech
Harvesting volume: Unknown
Not much is known of China's Shandong Ocean Oriental Sci-Tech – the country's only commercial salmon farmer company using recirculated aquaculture. However, a study in April, revealed that fish are being reared in experimental RAS tanks (130 cm high × 200 cm diameter) and reared by Skretting feeding salmon diet (Skretting, Norway) tanks. Each experimental tank contained around 60 fish.
Jurassic Salmon
Harvesting volume: 25-300 tonnes
Poland's Jurassic Salmon has a unique USP that it uses ancient water to fill its tanks. President Tomasz Karapuda Told SalmonBusiness that it's planning to extend production by "100 tonnes" this year – but said that 2018's production was confidential. In 2017, they produced 150 tonnes.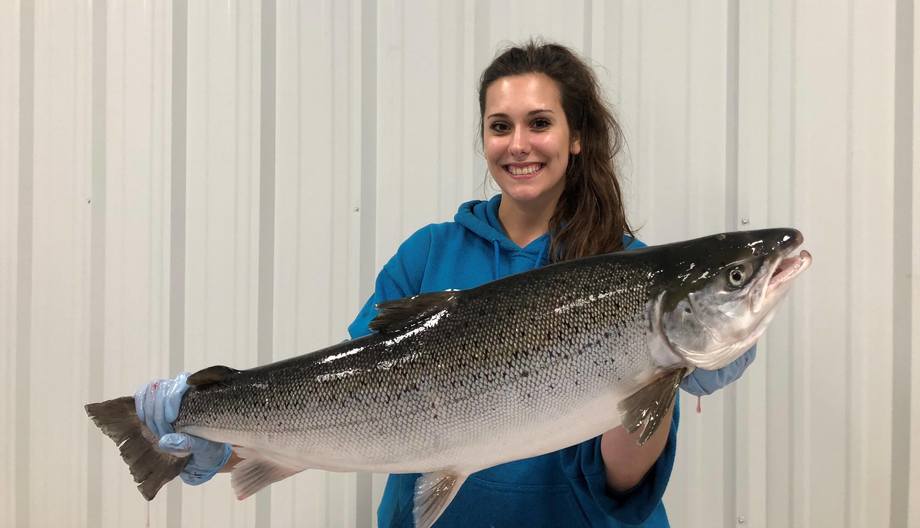 Superior Fresh
Harvesting volume:72 tonnes
With salmon in tanks and lettuce under glass, Wisconsin-based aquaponics and RAS firm Superior Fresh sold its first land-farmed salmon at Festival Foods stores last July. The world's largest aquaponics site produced 72 tonnes in 2018 and aiming to expand more this year.
Upcoming projects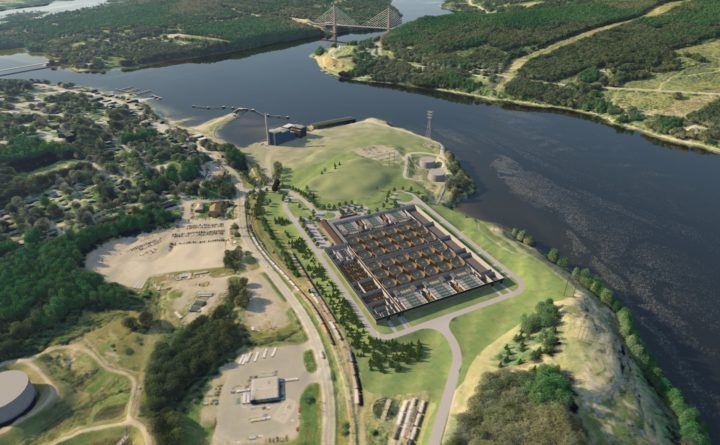 Whole Oceans, a planned USD 250 million land-based salmon farm in Maine is aiming to farm up to 50,000 tonnes a year. Recently, CEO Jason Mitchell – who has more than 15 years of experience in ship-building operations management – wrote in a newsletter that the company is navigating a long permitting process and hopes to close the deal by May, to start construction by the end of the year.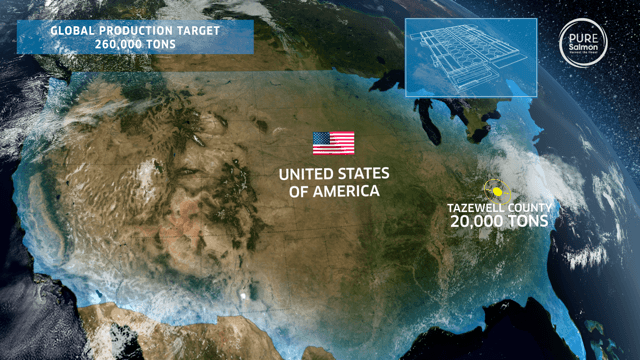 Pure Salmon, which is managed by 8F Asset Management, a global asset management firm focused on impact investing, announced that it expected to roll out a global RAS operation including USD 152 million 10,000-tonne project in Honshu, Japan. A site in Tazewell County, Virginia, USA with a production target of 20,000 tonnes a year. Boulogne-sur-Mer, France and Olbia, in the north of Sardinia, Italy. It's also planning five 20,000-tonne facilities in China.
Viking's Label USD 90 million, 5,000-tonne indoor salmon farm project in the UAE is aiming to complete its 33,000 m2 site by 2020.

Norway's Salmon Evolution – when built – will be Europe's biggest on-land salmon farm. The permit entails a maximum standing biomass of 13,300 tonnes and annual production of 28,800 tonnes of salmon. Reiten and Romsdalsfisk, majority owner of Salmon Evolution, participated with ten per cent of the private placement. One of the major shareholders is Rofisk, the owner of Rostein, one of the largest wellboat companies in the world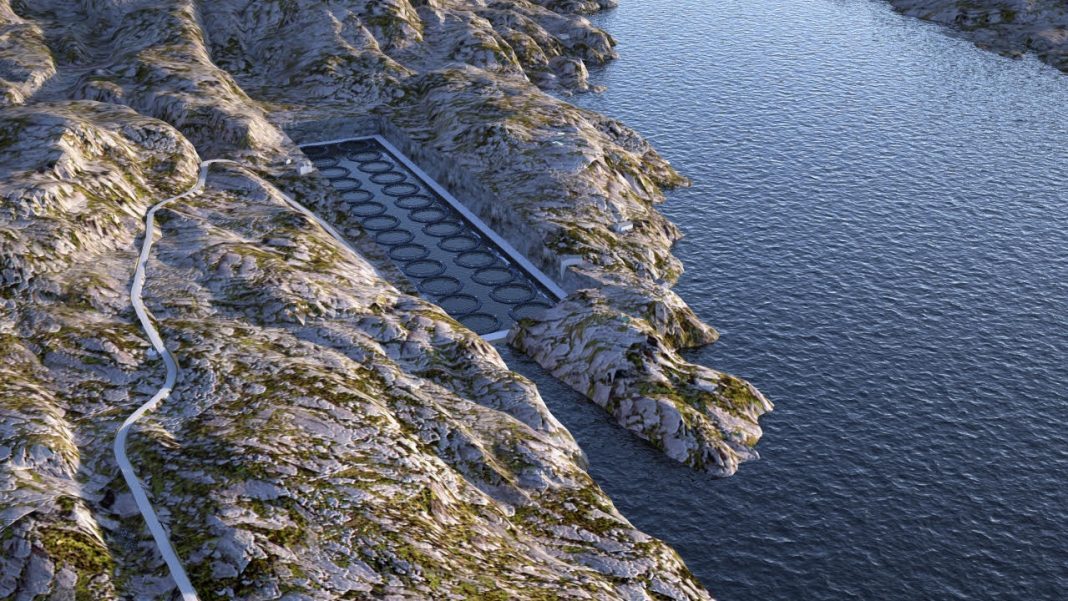 When and if built, Losna Seafood could create Norway's largest land-based salmon farm – with an annual capacity of 50,000 tonnes. Serial entrepreneur Geir Nordahl-Pedersen wants to detonate a mountain to create a 500m x 90m basin with space for about 30 cages.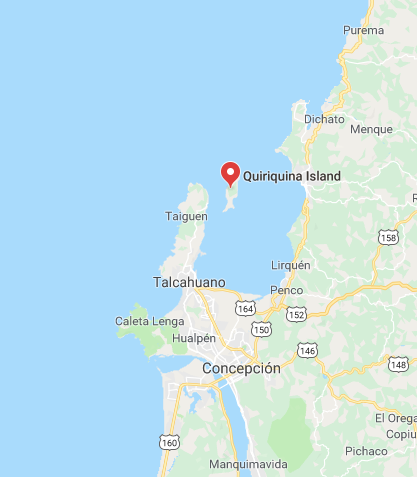 Late last April, SalmonBusiness reported that some former EWOS executives are behind Chile's first land-based salmon farm. The USD 46 million project will unites former Ewos top brass and the Israeli RAS tech company Aquamaof to produce 4,000 tonnes in the first year and then 24,000 tonnes by the third year. The site has already had its Environmental Impact Statement (DIA) approved.