Fish feed prices were already at record highs at the end of last year. But now comes a new surge in prices – driven by a dramatically weakening krone.
Average prices for fish feed have almost doubled over the past decade. Calculations made by SalmonBusiness, based on figures from Cargill and BioMar, show that the price of fish feed approached NOK 13 (€ 1) per kilogram in the fourth quarter of 2019.

This is a major reason why production costs for farmed salmon have climbed from around EUR 2 to close to EUR 4 per kilogram since the turn of the millennium.
Fish feed prices have never been higher.
But now feed is going to be significantly more expensive. Especially for the major Norwegian salmon farmers.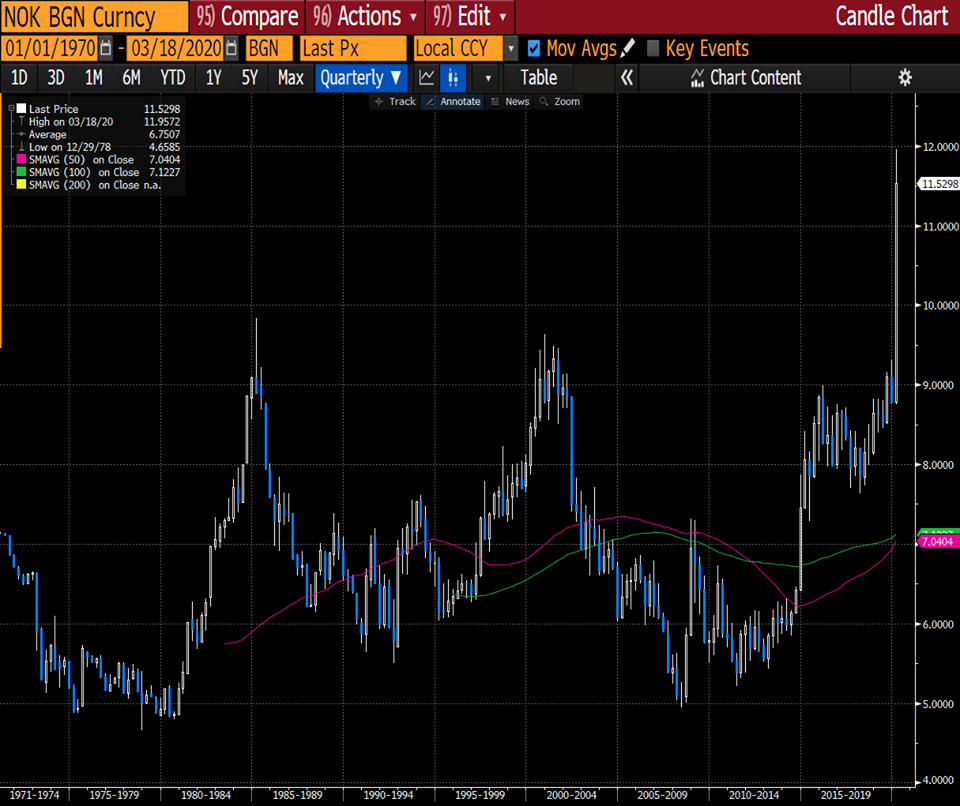 Most of feed stock is traded in US dollars. And the dollar has radically strengthened against the Norwegian krone in the wake of the collapse in oil prices this winter. At the beginning of the year, the dollar was trading for 8.79 against the Norwegian krone. Thursday the dollar stands at 11.83 against it.
The krone has thus depreciated by as much as 35 per cent – in a month and a half.
How much of this currency loss that will now be passed on from feed supplier to aquaculture customer remains to be seen.
SalmonBusiness has tried, for now without success, to get a comment on the matter from feed producers Cargill, Skretting and Mowi.