Severn and Wye Smokery to move operations from Grimsby to Gloucestershire.
It's a prestige salmon smoker that turns over upwards of GBP 50 million a year and also supplies to the Chelsea flower show and to the Royal Family.
Now, Severn & Wye Smokery has major plans to redevelopment Lydney Docks into a new salmon smokery as well as the UK's first new eel fishery.
Smokery
Severn & Wye Smokery HQ – which operates out of three sites spread across the country – is located between the two salmon rivers on the edge of the Royal Forest of Dean. The Gloucestershire family business, which was first formed by Richard and Shirley Cook, started life as a smokery in 1989. The year after, it moved to a new, purpose-built fish processing plant at Westbury-on-Severn. In 2007 the original smokery was further renovated.
It also has operates a fish market, chef's larder, gift shop and café.
As well as their headquarters at Chaxhill, near Minsterworth, the smokery currently operates sites in Grimsby and Salisbury.
It moved filleting, portioning and prepping to a site in Grimsby to free up factory space back at Gloucester where it wanted to concentrate on smoking and designing more bespoke products.
Consolidating
A spokesperson for Severn & Wye Smokery explained to SalmonBusiness that it is now consolidating all its operations in the South West.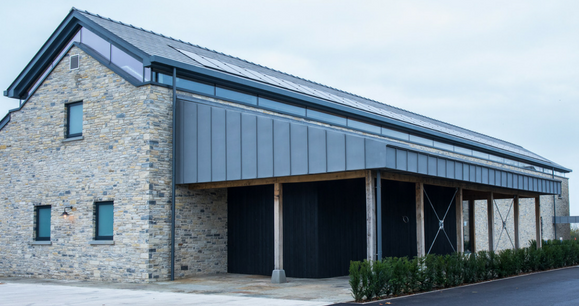 Plans for the ambitious Lydney Docks redevelopment – which were originally filed with the Forest of Dean District Council in May 2019 – are going to planning on February 3.
Punchline Gloucester reports that plans for the Lydney Docks redevelopment involve demolishing buildings on the site at the moment and adding a fish processing building of 20,000 square metres, an 8,000 square metres eel farm, a restaurant cafe and visitor centre (totalling 2,000 sq metres), an energy centre (800 sq metres), storage building (500 sq metres), an amenity building for HGV (15 sq metres), a generator substation building, three three-bedroom houses, eight one bedroom apartments, four two-bed apartments and 18 shared units of accommodation for seasonal staff as well as two water treatment lagoons.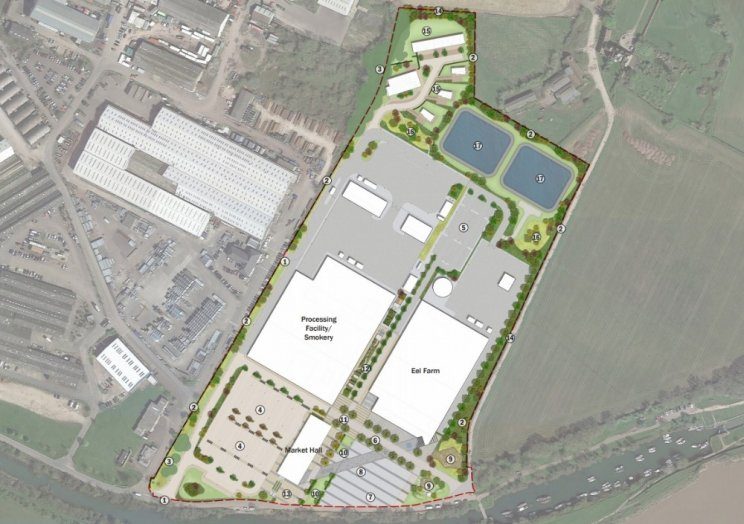 Mosquito aircraft
The site will not just be a production plant but also a "fish farm attraction" with guided tours of the UK's first eel farm. The historic site was also used in the opening scene of the Sean Bean movie, Outlaw. Pine End Works near to Lydney Harbour was established in 1940 to make plywood to build Mosquito aircraft and who were the last commercial users of the docks.
Documents submitted alongside the application suggests its Grimsby, Salisbury and Walmore Hill sites will close and it will relocate the fish processing and headquarters functions from Chaxhill to the new site.
A spokesperson for Severn & Wye Smokery told SalmonBusiness that the new site will produce "significantly more than its Grimsby plant".
The company uses wild salmon caught in South and West Wales to the South West of England as well as fish farmed by VAR salmon and Irish Organic Glenarm Salmon.