On Friday morning, Russian tanks move rapidly towards Kyiv. With control of the air, attack helicopters and fighter bombers can attack targets on the ground fairly with impunity. Ukrainian troops are fighting a desperate battle.
The outbreak of war has shaken the world's stock markets. But Nordea analyst Hermann Dahl believes the conflict will have a limited impact on the farming companies.
"I think the seafood sector is a safe haven in general in a confusing macro picture, both considering that most aquaculture companies have fairly low debt and low energy consumption, so increased interest rates and energy prices are of less concern for companies," Dahl said to Finansavisen.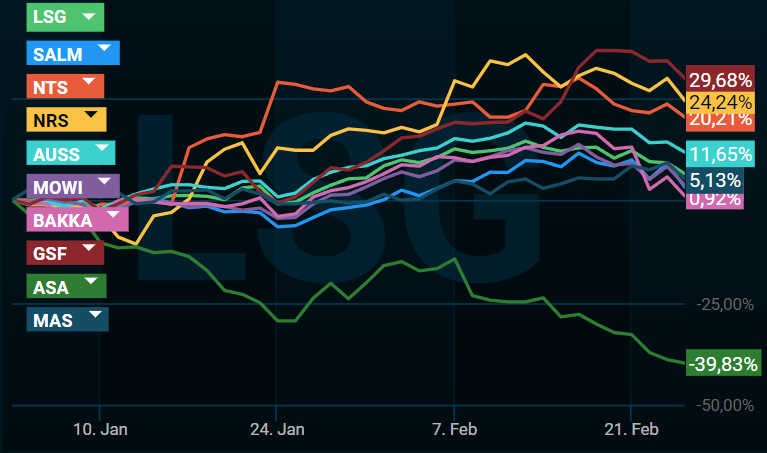 He points out that only three to four per cent of the world's salmon volumes are sold in Russia.
The price of oil has exceeded 100 dollars a barrel, which has posed challenges for many industry sectors. However, salmon farming at sea is not very energy-intensive.
"War in isolation is not positive for salmon prices, but historically it has been seen that both farmers and exporters have been extremely good at adapting to the market, and have managed to place large volumes in other regions when individual markets fall away," said Dahl.
Read also: War in Ukraine could be about to make fish feed much more expensive
However, the clearest effect for farmers may be rising feed costs. Russia is the world's largest exporter of wheat and Ukraine is the third largest, and most of its wheat exports pass through the Black Sea.