Outdoor clothing company said it removed its business from Cooke-owned Icicle Seafoods.
In a Youtube video on Patagonia's channel, the global designer of outdoor clothing has claimed that it has dumped a salmon processor over its ties to the salmon farmer Cooke Aquaculture.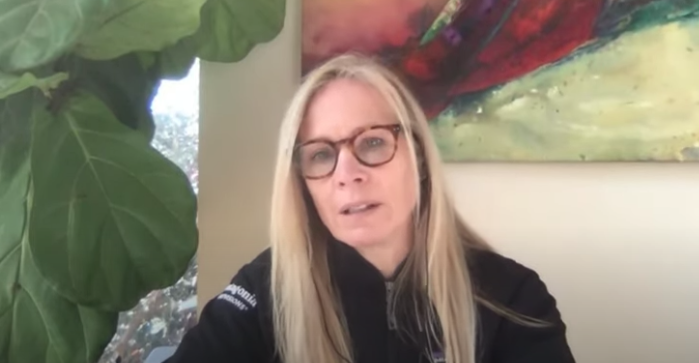 Food division
In 2012, Patagonia Provisions Global Director Birgit Cameron launched Patagonia Provisions with founder/owner Yvon Chouinard, and the company's CEO, Rose Marcario.
Patagonia Provisions is the food division of the outdoor apparel company which is involved in environmental activism. It sells wild sockeye salmon (Pacific Northwest, North Pacific, and pink) caught using reef nets. For example, a 6oz salmon fillet costs USD 14. Its Wild Salmon Variety 6 Pack costs USD 72.
Death Cab For Cutie
Patagonia Provisions' salmon criteria has been developed with the Wild Fish Conservancy, a fish advocacy organisation which is trying to take over Cooke's fish farming leases in Washington state.
Last year, a USD 332,000 settlement was reached between Cooke and the Washington Department of Ecology over the collapse of its fish farm and 250,000 salmon escape in 2017.
In the Youtube video, Patagonia Provisions Global Director Birgit Cameron is joined by Patagonia Fly Fishing Ambassador Dylan Tomine, and Wild Fish Conservancy Executive Director Kurt Beardslee, as well as Death Cab For Cutie musician Ben Gibbard for a discussion on "how to stop net-pen fish farms from harming wild salmon, orcas, and our public waters".
After Gibbard plays a song, Dylan Tomine asks (14 mins in): "Why is the net-pen issue and being able to kick them out of the Salish Sea, why is that important to Patagonia Provisions?"
Cameron responds that with Provisions, "our first food was salmon as we wanted to show how we can change the paradigm on how salmon can be sourced and harvested". Criticising net pens and hatcheries, she said that she found out that "one of its processors in Alaska was invested in net pens in the Puget Sound, we couldn't stay away, we needed to take action by removing our business from them and highlighting a better path forward".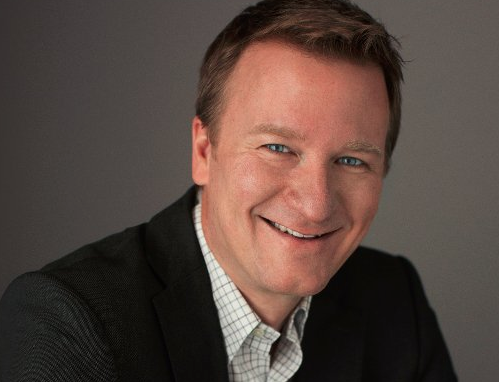 Icicle Seafoods
Cooke's Vice President Public Relations Joel Richardson confirmed to SalmonBusiness that the processor in question was Icicle Seafoods. In 2016, Cooke acquired Icicle Seafoods. The deal included three business units that oversee the harvest of wild salmon as well as other species from Alaska.
When presented with Cameron and Patagonia's comments, Richardson said Patagonia contributed to microplastic pollution from synthetic fabrics. For example, a study commissioned by Patagonia itself found that tiny bits of plastic from synthetic textiles (such as nylon, acrylic, or polyester) found in fleece jackets are a serious pollutant. Microfibers are easily be consumed by fish and the effects of this consumption are still not known.
"Patagonia contract manufactures it's synthetic, micro-plastic shedding clothing mainly in foreign countries including China, Mexico, Colombia, India, Sri Lanka, Bangladesh, Vietnam, and Thailand," said Richardson. "Cooke now has over 4,000 employees in 22 U.S. states who live and work in coastal communities – fishing, farming, and processing seafood. Patagonia is in no position to challenge our family company and perhaps should spend its energy looking deeper within rather than attacking thousands of American fishing and aquaculture workers who work hard every day to supply U.S. grocery stores with healthy, affordable American seafood," he added.
An elitist issue
Executive Director of the trade organisation Northwest Aquaculture Alliance (NWAA) Jeanne McKnight told SalmonBusiness that Patagonia was "virtue-signaling".
Does Patagonia have much sway over salmon consumers?
"We say that the average farmed salmon consumer is NOT the typical Patagonia customer who can spend nearly USD 20 for an 8 oz jar of almond butter or USD 44 for a few small packs of wild Alaska salmon. Companies that produce farmed salmon/farmed seafood have made their products available to "people of average means." Given that a Patagonia fleece jacket may cost as much as a month's grocery budget for some families, and given what we know of US consumers of farmed salmon/salmonids, the average US consumer doesn't care what Patagonia thinks. This is an elitist issue and we see it as virtue-signaling to a very rarefied audience," said McKnight.
SalmonBusiness has contacted Patagonia for comment.