Authorities have received an application from SalMar's subsidiary Ocean Farming for a site in the Norwegian Sea. It is the first time anyone has applied for a licence to farm salmon in the open ocean.
In 2019, SalMar was granted eight development licences for testing the technology in Smart FishFarm (SFF). It is this facility that is planned to be put out to sea.
Read more: Smart Fish Farm to dwarf Ocean Farm 1: SalMar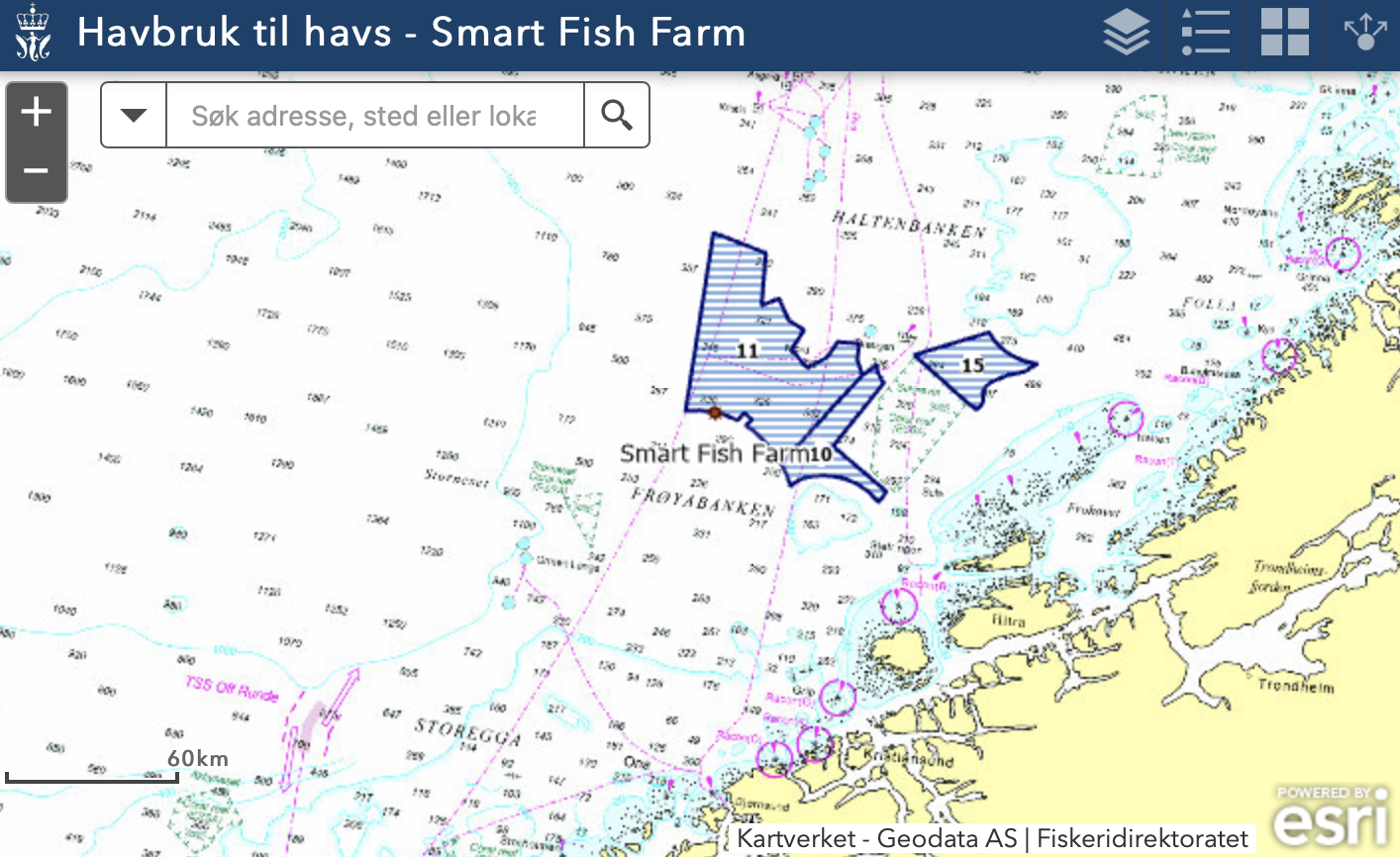 "SalMar is applying for the location to be cleared for a biomass of 19,000 tonnes of maximum allowable biomass, which is the biomass the facility is designed to produce," Norway's Directorate of Fisheries wrote in a press release.
In 2019, the Directorate of Fisheries in cooperation with the Institute of Marine Research, mapped and identified areas that may be suitable for offshore aquaculture.
The searched location of SalMar is located on the edge of what the Directorate of Fisheries in the report calls area 11 Frøyabanken north. The area is located off the coast of Trøndelag, 30 to 70 nautical miles from the coast.
SalMar is also in dialogue with Norwegian shipyards about the construction of the new giant cage.