Salmon farmer reports abrupt and sudden mortality of 58 thousand fish.
Sernapesca reports that Salmones Camanchaca has been the victim of an algae bloom outbreak. 123 tonnes of salmon perished at the Pilpilehue farm, located in ACS 10 B, near the city of Castro, Chiloé Island, Chile. The event happened in the very early hours of Thursday.
Chilean authority Sernapesca were called out when salmon were exposed to concentrations of more than 250 cells per millilitre of Pseudochattonella cf verruculosa species – a harmful algal bloom. An action plan was immediately activated to prevent more mortalities.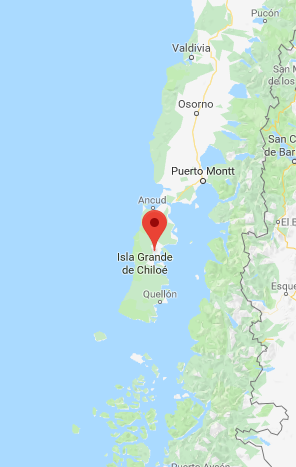 2.6 per cent of the total fish of this specific site and 0.4% of the total fish of the Company in the sea water perished.
In an email to SalmonBusiness, a representative from Salmones Camanchaca wrote:
"During the course of this week, we detected the presence of a type of harmful algae in the vicinity of Pilpilehue site, in Chiloé, where Salmones Camanchaca is currently farming 2.2 million fish. During the first hours of Thursday, March 14, the Company recorded an abnormal mortality due to this algae condition. At this date and time, the mortality conditions are totally normal.
"The accumulated mortality during this week in Pilpilehue site reaches the sum of 58 thousand fish approximately, that is, 2.6% of the total fish of this specific site, and 0.4% of the total fish of the company in the sea water.
"The company considers that although the mortality of March 14 was abnormal, it is not a material event and can be handled operationally with the available elements and protocols.
"Salmones Camanchaca does not have other farming sites with abnormal mortality due to algae or other causes.
"All in, Salmones Camanchaca has activated the protocols defined for this sort of situation, including movement of equipment and human talents, in addition to the corresponding notices to the biomass insurance companies. If in the future Salmones Camanchaca had information of a material fact regarding its financial statements, operational and/or environmental management, the company will communicate it without further delay."
Despite salmon farmers suffering the worst damage from a harmful algal bloom in Chile's history (USD 800M) due to a massive outbreak of the dictyochophyte Pseudochattonella in 2016, the effect of environmental drivers and the potency of lytic toxins produced by the local clones of this species remain still largely unexplored, wrote researchers in a study for Frontiers in Marine Science.