Dr Steven Summerfelt is the US RAS expert who's been instrumental in driving Superior Fresh's revolutionary aquaponics salmon facility.
The aquaponic fish farmer when a huge splash when that photo of one of their full-grown Atlantic salmon reached media around the world.
"It wasn't photoshopped," laughed leading US RAS expert Steve Summerfelt in a call to SalmonBusiness.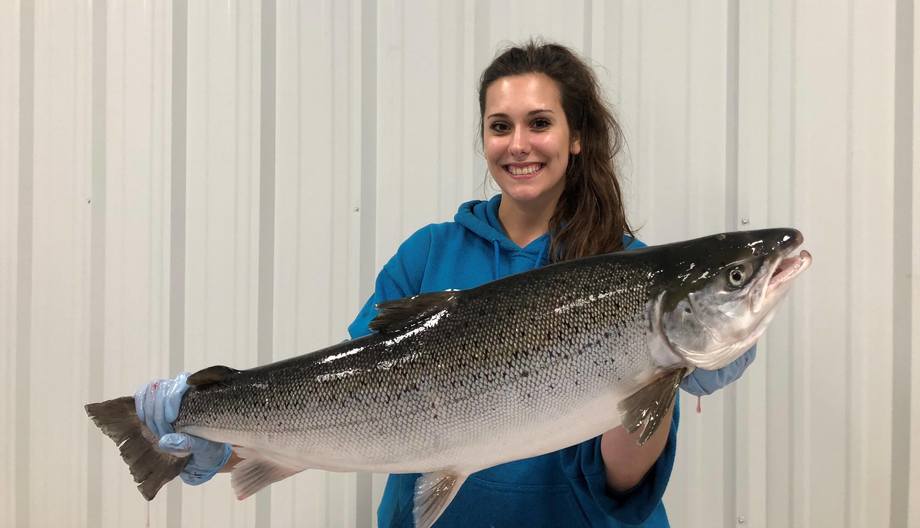 Freshwater Institute
The former Director of Aquaculture Systems Research at the Freshwater Institute has been managing the scientific research and technological designs of Superior Fresh – a leading aquaponics facility specialising in leafy greens, Atlantic salmon, and Steelhead in the state of Wisconson, USA.
He joined the company last year.
Together with President Brandon Gottsacker, the company announced that it is to boost production of Atlantic salmon within 24 months- from 72 tonnes to 680 tonnes.
"Six years ago, Brandon visited the Freshwater institute and we ended up hiring him as an intern for a year so he could get hands-on training in recirculating aquaculture system," explained Summerfelt.
Gottsacker then went back to Wisconson where he started developing a business plan for an aquaponic facility with zero discharge to surface water that could work within the regulatory framework of the state. The result was a large agribusiness-scale greenhouse for leafy greens that combines with an Atlantic salmon and steelhead fish culture facility with an aquaponics system. Summerfelt designed the RAS and other water treatment systems for this new facility while still working for the Freshwater Institute.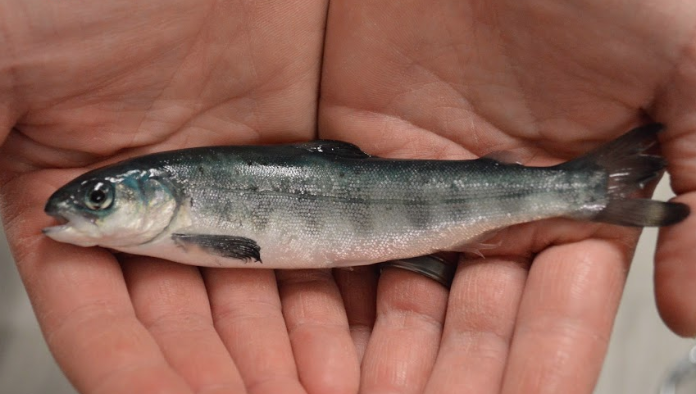 Pilot
The first facility was a pilot to prove the biological, technical, and economic viability of the technology, explained Summerfelt. "You really don't know your economic viability until you can see how well you can sell the product as well as raising it".
"Pretty much the scale of that location is limited – so what we are building now is an additional eight acres in a glass greenhouse and one and a half acres of new fish house," said Summerfelt.
"In the next eight months, we are going to finish building the new grow system that we will then stock with post-smolt next spring," he said.
Summerfelt also revealed that the company is eyeing up more facilities. "Two years from now, we hope to have another location. We can't share too much of those details – but we are going to expand to another facility, perhaps even two".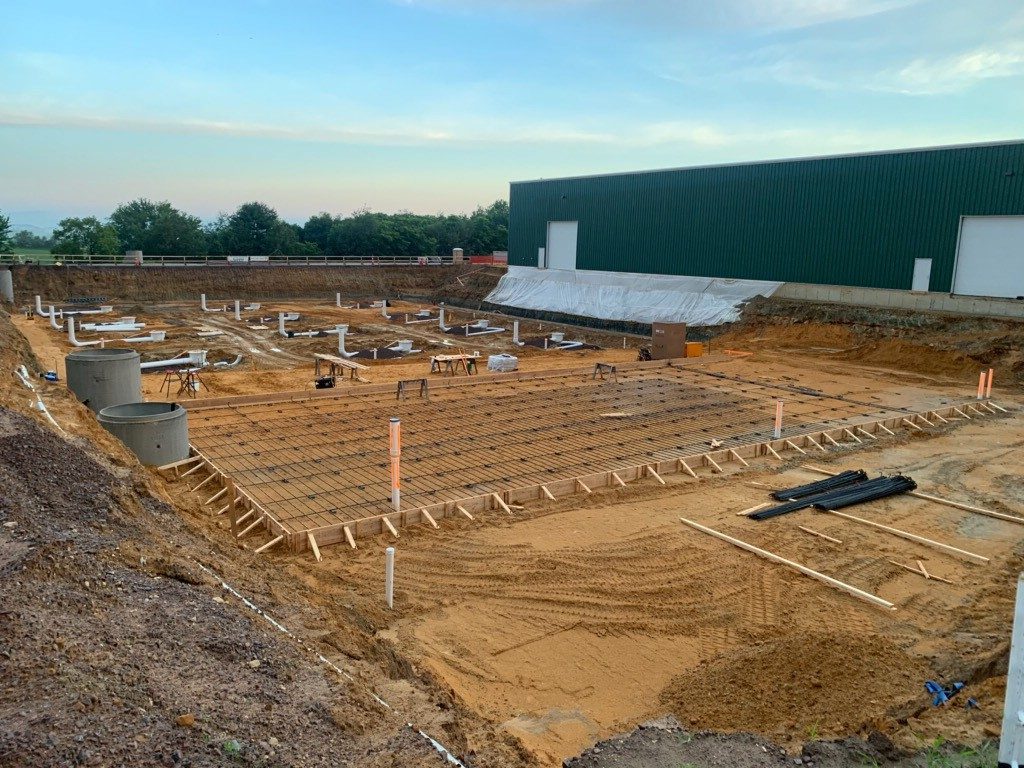 In terms of feed, he said that they had done a tremendous amount of study. "Its a large part of the story. Our fish are sold at a premium. Some of our customers want to know about our feed, which is certified organic out of Canada and is as natural as possible. That gives us a real high omega 3 fat content in our fish. Consumers love that. Insect feed, we will consider but our focus now is on organic ingredients – non-GMO – and we are happy to be partnering with Skretting on it."
Festival Foods – a Wisconsin-based retailer – was the first retailer to carry Superior Fresh's Atlantic Salmon and now with the expansion, the fish are moving the product into other outlets.
"I think its great when people can afford to buy quality wild salmon and I think it's great when people can afford farmed salmon. It's even better when they can buy locally produced salmon," said.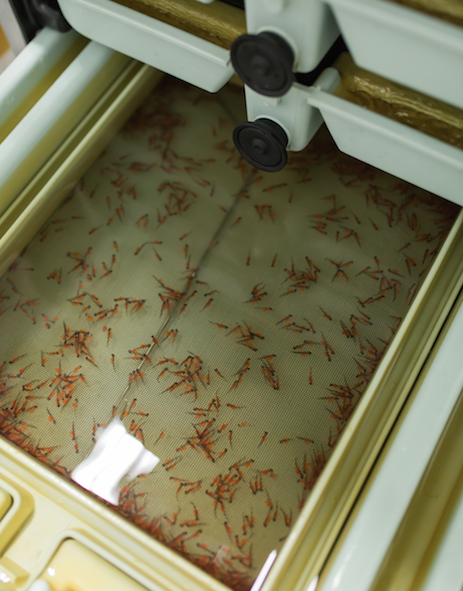 How do you keep costs down?
"We are focusing on our production methods to make them as efficient as possible, so we get the most production from the facility. For example, more energy-efficient systems and on a much larger scale much of the automation will be improved. Fish handling is also one area we are improving; also the way we are distributing feed is changing," he said.
NOFIMA
Summerfelt designs the facilities often using technologies that were previously developed at the USDA funded Freshwater Institute ("There was lots of research on the technologies and that's what we applied here at Superior Fresh" )- where he worked for over two decades. He also learnt from Norway's NOFIMA.
"The Freshwater Institute and NOFIMA both helped us by looking at the interactions of salmon with the water quality in RAS. For example, the study on the effects of carbon dioxide on Atlantic salmon post-smolt – or the effects of nitrite-nitrogen and nitrate-nitrogen on Atlantic salmon post-smolt – have been very critical. We know how to operate in a safe mode that enhances the performance of the fish and maintains their welfare".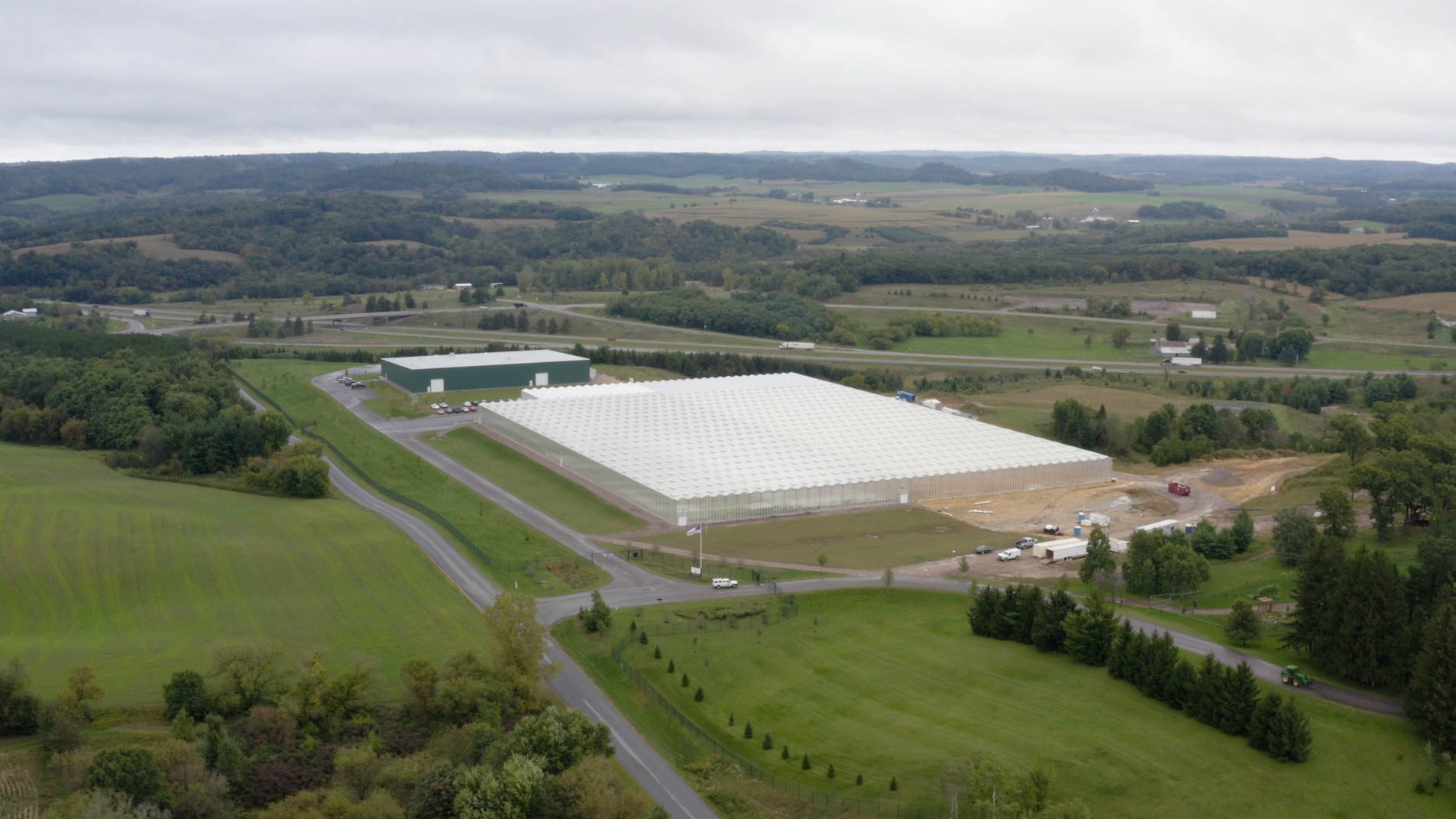 "There was a tremendous amount of research on technologies and that's what we applied here at Superior Fresh. On the Aquaponics side, we have a decoupled facility – that means that it has a recirculating aquaculture system and the greenhouse. Both stand alone. The greenhouse takes advantage of the macro and micronutrients that the fish don't use and water is recycled between the 2 facilities.
Simply put, the fish provide nutrients for the plants, and the plants clean the water for the fish
"That's how we can take one tonne of fish feed and produce almost 1 tonne of Atlantic salmon – and then 5-10 tonnes of leafy greens," he said.
Unique expertise
Is it tempting to just concentrate on the more lucrative salmon side of the business more in the future?
"Superior Fresh is an integrated business. Both parts are extremely viable and are essential for one another," said Summerfelt."We have zero discharge to the environment from our production and processing systems. We capture every little nutrient we can. We have 100 per cent waste capture – and we are repurposing the nutrients so every tonne of fish feed is producing 5-10 tonnes of food".
Is there anyone who is interested in replicating your model anywhere else?
"We have received interest in working with our tech across the globe. At the moment, we are focusing in the US. It's not an easy process – to integrate – because of our unique expertise – we have an advantage," conclued the RAS expert.