Supporters of the invasion forces of Ukraine.
There is tension about whether millions of prepaid Norwegian smolts will be delivered, as agreed, in May. Board member of salmon farmer Russian Aquaculture, Arne Geirulv, is not comfortable with the situation, and stated to SalmonBusiness that it is not the fish farmers who have gone to war.
The two leading salmon farmers are based at Kola. The cages float in fjords controlled by the Russian Northern Fleet. Closest neighbors are nuclear submarines and destroyers. The ties with the Russian defense, which is currently waging a war of aggression in Ukraine, are close here.
Militarized
The governor of Murmansk, Andrei Chibis, last Friday visited the 200th Motorized Rifle Brigade and the 61st Marine Brigade in heavily militarized Pechenga, the area where Russian Salmon has its fish farms, writes the Barents Observer.
So far, SalmonBusiness has not succeeded in getting comments from Russian Salmon, which is partly owned by the crisis-stricken major bank Sberbank.
Troops and tanks from the 200th Motorized Brigade are already fighting at the frontline in Ukraine.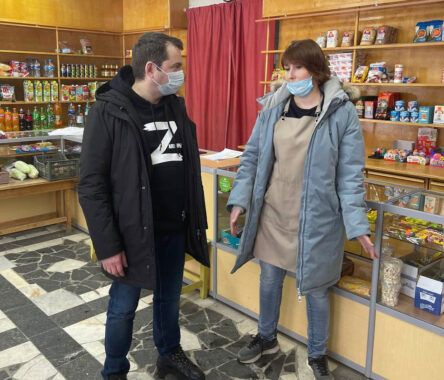 Respect
Governor Chibis supports the war in Ukraine, and posed during the visit with a black hoodie marked with "Z", the symbol painted on large parts of the Russian tanks, trucks and mobile artillery in Ukraine.
"I have great respect for their work to defend the borders in the High North," Chibis told the soldiers according to the newspaper.
The same attitude is expressed by Pechenga's mayor, Andrei Kuznetsov. For safety's sake, he has painted "Z" in several places on his car.