Marine Harvest has big ambitions for its new Mowi brand.
"We are investing 35 million euros in this brand," said Ola Brattvoll.
Brattvoll has long talked about the value of branding and development of the salmon category. But now as vice president (for sales and marketing) he'll be facing the ultimate test. He will develop the Mowi brand, to capture the now open position as the salmon market's strongest brand.
Read more: On the production line at Mowi's Scottish salmon processing plant
One billion euros
"I do not want to say which market we want to launch in the first, since there may be competitors included in this webcast, but we will launch the brand in 2019, and will be rolling out in Europe, North America and Asia by 2020," he continued.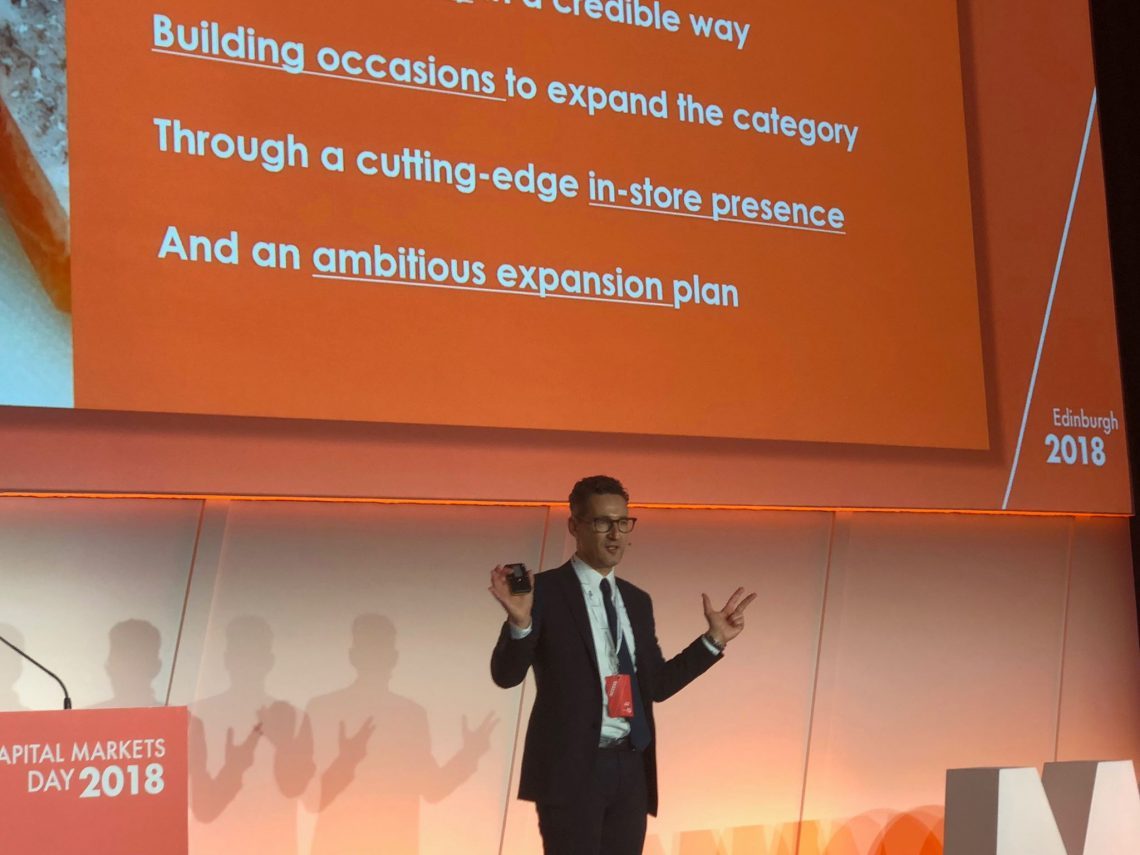 "The brand will contribute 100 million euros in additional EBIT – and will break-even in 2022," he added.
From Unilever
The man who's leading the brand is the German expert, Andreas Johler. He's developed the Mowi with Marine Harvest. The veteran worked with Unilever and was also the brand director for Coca Cola Germany.
Johler is going to build the new Marine Harvest brand.
"We will establish loyalty and habits. As soon as you have established this, you get increased values. These are the real values in a brand," Johler pointed out.
"When customers have fallen in love with a brand, values ​​are created. Once they have created a perception that the brand is better than others, it is possible to praise it higher than other products," he said.
Cola recipe
Like Coca Cola, they have their own secret recipe, a recipe for successful branding. Mowi has higher omega 3 content than its competitors, its own Mowi feed and it has a better taste, explained Johler
"This will make Mowi the favorite salmon product," he added.