Low-skilled workers will not get visas under post-Brexit immigration plans unveiled by the government on Wednesday.
Home Secretary Priti Patel announced new plans for U.K. immigration law, which would have major ramifications on the salmon processing industry, reliant on cheap labour from Europe.
Employers will need to adjust
The news spells the end of free movement and from 1 January 2021, EU and non-EU citizens will be treated equally, with a "points-based" immigration system which will be adapted in favour of those with higher skills.
"We will not introduce a general low-skilled or temporary work route. We need to shift the focus of our economy away from a reliance on cheap labour from Europe and instead concentrate on investment in technology and automation. Employers will need to adjust," the government wrote in its new policy.
In a statement, two of Scotland's largest seafood organisations – representing both the caught and farmed sectors – united today to call for urgent discussions with UK Government ministers amid concerns about the impact of post-Brexit immigration plans.
Seafood volumes
The Scottish Seafood Association and the Scottish Salmon Producers Organisation highlighted the dependence of the processing sector on overseas labour and "stressed the importance of ensuring that businesses were able to be fully staffed to deal with the growth in seafood volumes from January 2021".
SSA Chief Executive Jimmy Buchan said: "These immigration plans have the potential to severely restrict the economic boost that will flow from the UK's exit from the Common Fisheries Policy. At the point of expansion, we need ministers to allow scope for recruitment of skilled, semi-skilled and unskilled labour as they are all vital to the viability of the sector.
"We will take our case to the UK Government in the coming days and weeks."
Concerned
Julie Hesketh-Laird, Chief Executive of the Scottish Salmon Producers Organisation, said: "We are concerned that these proposals, as drafted, could hinder the production and processing of Scottish salmon. We are seeking urgent meetings with UK Government ministers to find ways of making these plans work better for our sector."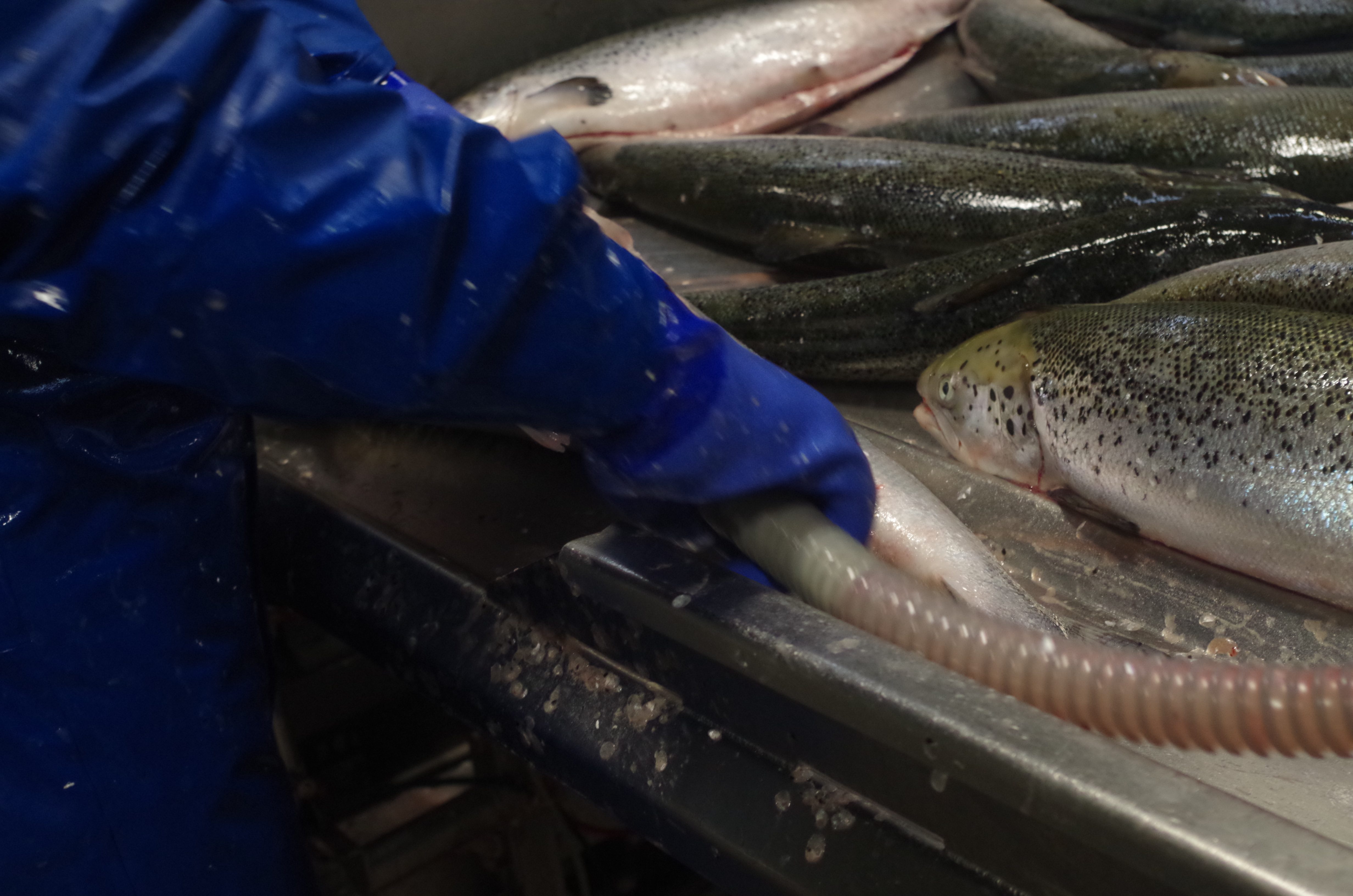 Last April, Mowi Scotland Operations Manager Kris Wilk – who is the longest-serving Polish employee with 17 years service – told SalmonBusiness that due to the Brexit situation, it was already very hard to attract people to work for its processing plant Blar Mhor.
"The salmon industry tends to be seasonal but the biggest challenge is staffing," he said. "The issue is uncertainty for the people, not many people are deciding to make that move, they don't know what will happen. They'll choose a different direction if they want to migrate," added Wilk.