The Norwegian Armed Forces and PST is monitoring the situation.
Russia's salmon production is dominated by Russian Aquaculture. The Murmansk company produces 80 percent of the farmed salmon in the country. The salmon are fed in the fjords between the Norwegian border and Murmansk, on the heavily militarised Kola peninsula. Not just anyone can run a business here.
As SalmonBusiness has previously reported, the company's main shareholder, Maxim Vorobyov, is part of a political dynasty with close ties to Russia's Defense Minister, Sergey Shoigu.
Read also:  Vorobyov on Russian Defense Minister Shoigu: "Political godfather"
Dependent on Norwegian smolt
In 2017, Russian Aquaculture bought two smolt plants in Norway; Olden Oppdrettsanlegg and Villa Smolt.
"There are no salmon farms in Russia without Norwegian smolt," chairman Arne Geirulv told Vi Menn.
In early summer, the vast majority of the annual production from the Olden Oppdrettsanlegg Plant, west of Trondheim, Norway and Villa Smolt was transported by well boat to Russia. Geirulv estimates that 4.5 million smolts of 10–12 centimetres have been transported.
The well boat shipping company Rostein has been central to this well-paid smolt freight.
Read also:  Two Rostein boats celebrated May 17 in Russian waters
"From mid-May to mid-June, six to eight ships went," he said.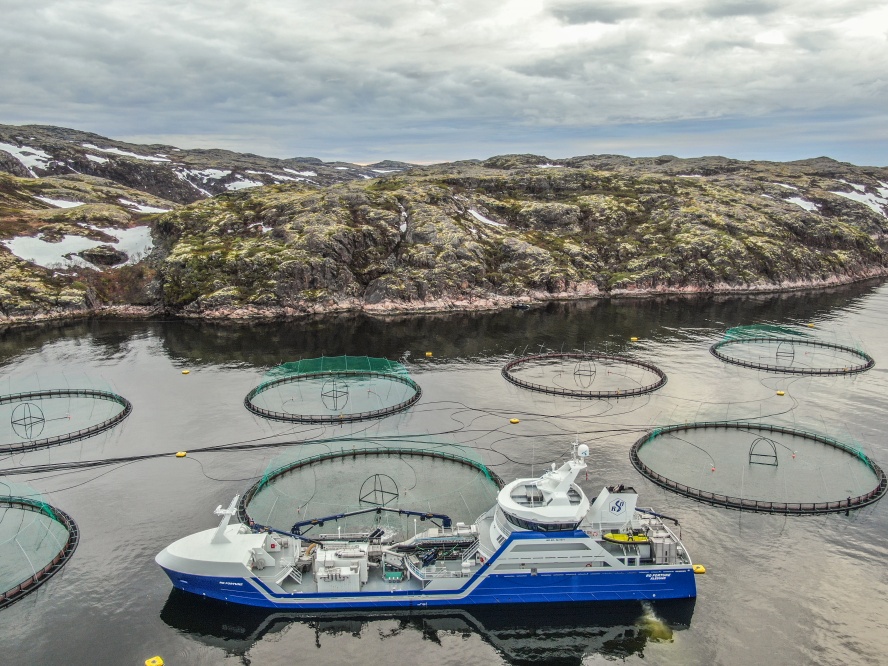 Information
26 kilometers south-west of Olden Oppdrettsanleg is the NATO base Ørland air station. According to Vi Menn, "The Armed Forces and PST are watching closely."
Read also:  Russia's largest breeder owns two smolt plants in Norway. And has close ties to the Kremlin
Russia expert Jakub Godzimirski is a researcher at the Norwegian Foreign Policy Institute NUPI. He believes that the Russian investment in the farming facility in Trøndelag may be about more than access to smolt.
"This is part of an old Soviet/Russian intelligence mindset. You acquire closeness and knowledge you can use, until the day a conflict breaks out. Ørland air station means a lot, not only for Norway, but also for NATO. It is definitely something you should think about," he told Vi Menn.
A similar issue was central when the previous government stopped the sale of the ship engine factory Bergen Engines to Russian interests. A strategically important NATO listening station was located near the factory.
Arne Geirulv rejects the problem. He emphasizes that the breeding company "does not want to mix business and politics".