Poached salmon is Queen Elizabeth's favourite lunch if you believe how it is depicted in the fourth season of Netflix's blockbuster "The Crown".

"What's for lunch?" asks a young Prince Edward, quickly adding: "Wait, let me guess. Poached salmon".
"Yes," confirms Queen Elizabeth.
"Excellent! I bet with my bodyguard on the way here that it was poached salmon. It's always on the menu in this place. I'm amazed we don't all have fins and gills," chuckles Prince Edward.
Visit
Poached salmon is served at Buckingham Palace on several occasions in the final season of "The Crown." If you're going to believe the screenwriters and series creators, this is the Queen's favourite lunch.
But who is it really that delivers the salmon to the castle in London?
To answer that, we have to go back a long way.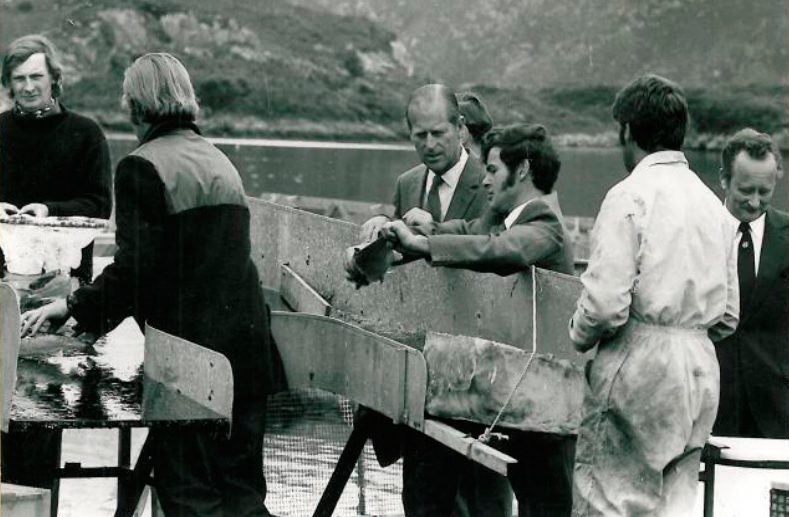 In 1974, Prince Philip, the Duke of Edinburgh, and Queen Elizabeth's husband visited the salmon farming pioneer Marine Harvest's first locality, Ardnish, at Lochailort in Western Scotland. This corporate visit laid the groundwork for an exclusive supply agreement.
"We have maintained our relationship with the Royal House and we are the only one delivering fresh salmon to Buckingham Palace," the now-retired Mowi employee David Corrigan previously told SalmonBusiness.
Exclusive brand suppliers
During the Queen's Coronation Festival in 2013, Corrigan, his boss Steve Bracken and a group of Lochailort staff were invited as guests to the palace in London. Queen Elizabeth clearly appreciates the salmon she is served. For four decades, the Royal Warrant seal has adorned Marine Harvest's, and now Mowi's, fish boxes.
As a court supplier to Buckingham Palace, Mowi is a celebrated company, along with exclusive brand players such as Cadbury, Twinings, Aston Martin, Burberry, Krug, Laphroaig distillery and the Ritz.