The hull of Rimfrost's new 120 meter long krill vessel was launched on Monday 22 November at the Turkish shipyard Tersan, a short car journey southeast of Istanbul.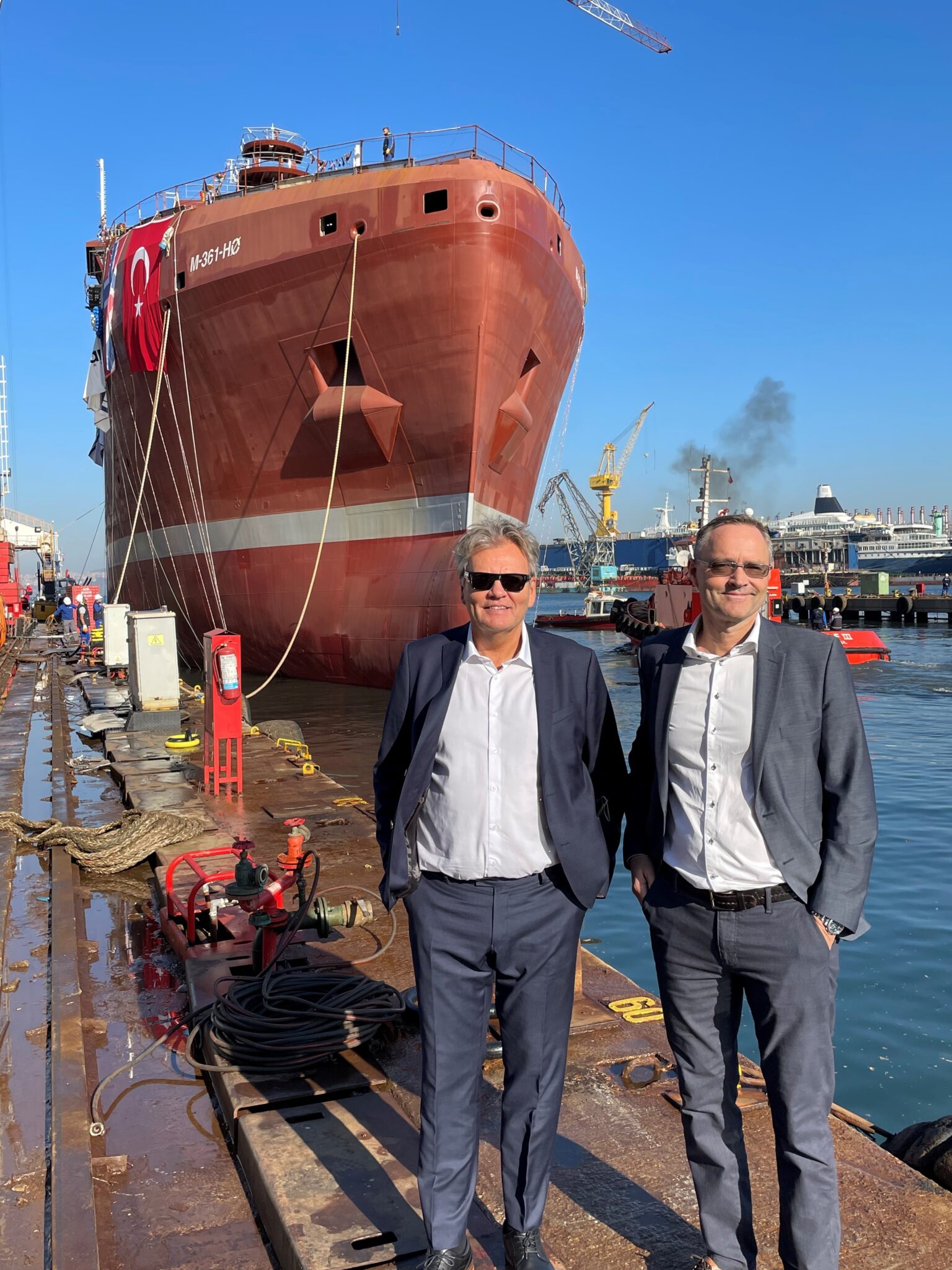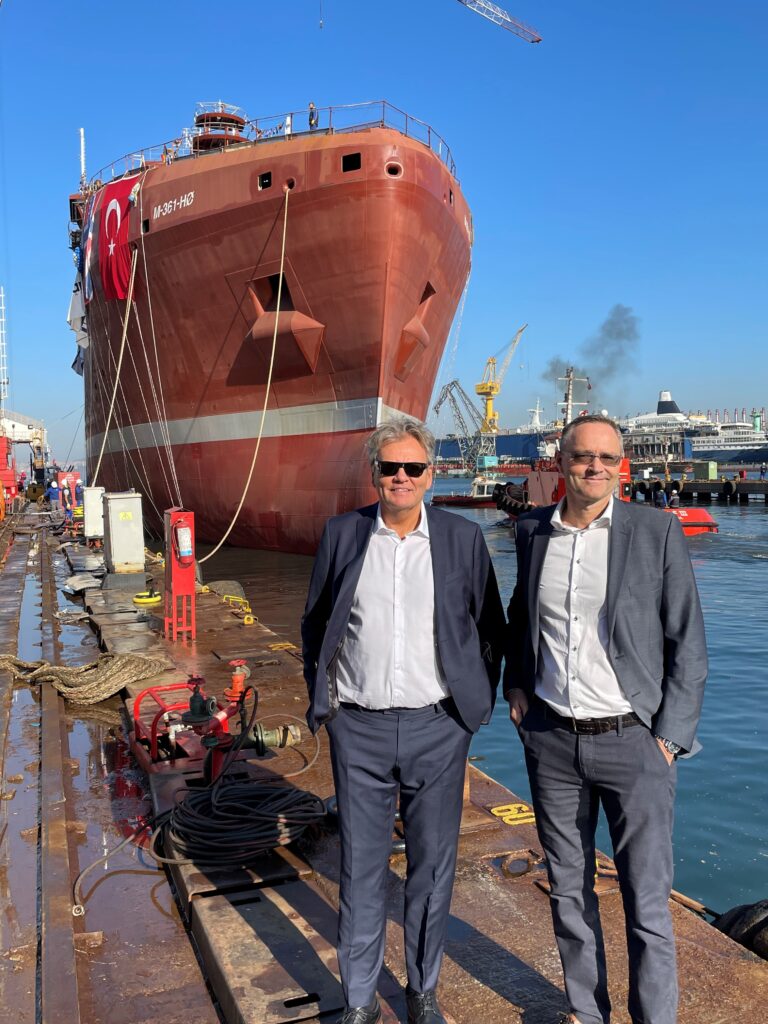 The ultra-modern ship is built according to Kongsberg design and will be completed at the Westcon shipyard in Norway.
According to a press release from Fosnavåg-based Rimfrost, this will be "a very green vessel that meets the requirements with low emissions and sustainable energy use".
"We are especially pleased that we now have a vessel in place that we believe will revolutionize the krill fishery in Antarctica," said the proud shipowner Stig Remøy.
The aquaculture industry is a major buyer of krill meal, which is used in fish feed.
Also read: "It is possible to get salmon priced much higher"