Salmonor may be the key for a merger between Norway Royal Salmon (NRS) and Midt-Norsk Havbruk.
At Havyard's coronavirus hit (70 people have to date been infected) shipyard in Leirvik, on the north side of the Sognefjord, there are two new burgundy-coloured wellboats. They are contracted by Norsk Fisketransport, wholly-owned by NTS. The boats, with a total price tag of around EUR 65 million, could join a possible merger between two of the country's listed salmon farming companies.
Merger rumours have been going on for weeks, but late on Tuesday night, NRS and NTS confirmed ongoing probes into a possible merger between NRS and NTS-Midt-Norsk Havbruk.
Rising
The news is being taken seriously. NTS shares rose sharply, by 7.4 per-cent, on the stock exchange after the talks became known. NRS climbed 2.1 per-cent.
The probes began, according to SalmonBusiness' knowledge, when NTS Chairman Roger Granheim and CEO Harry Bøe resigned on the same day, July 1. The chairman of the board, Nils Martin Williksen, took over the job as the new chairman.
Read more: Both Chairman and CEO step down from NTS
The backdrop was that NTS had been trying for quite some time to bring about a merger with the salmon farmer Salmonor, owned by the Bondø family. But the conversations were slow.
Used
"They have been trying for a long time on a merger with Salmonor, but the challenge then was how to price the other business in NTS. Then they sent out a stock exchange announcement that everyone without information interpreted that they were considering the spinning off the boats, but the reality was that they would consolidate salmon farming in one company and there, they could more easily agree with Vibeke (Bondø) and the family," said a source with knowledge of the matter.
"SalMar has probably been "used" in the process when asked to make an indicative bid. But the purpose was to use the bid in negotiations with Helge (Gåsø)," the source said.
SalmonBusiness has contacted SalMar chief Gustav Witzøe about the alleged bid for Salmonor. He denied that SalMar has made an indicative bid.
"I don't think that's true," he said.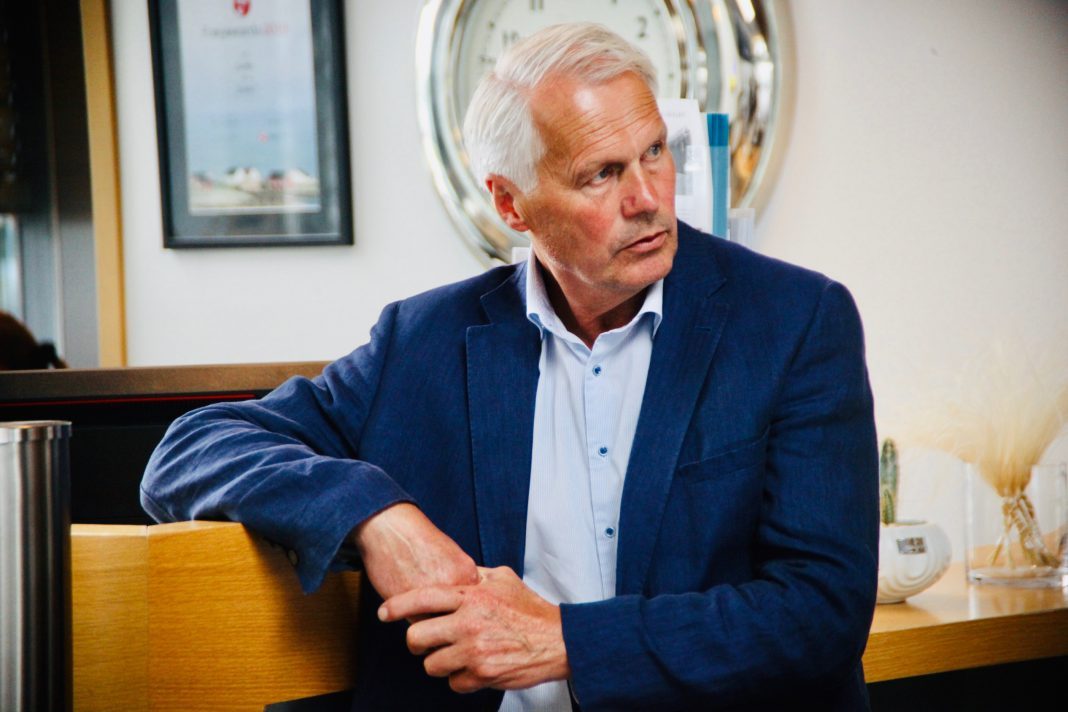 "SalMar has great respect for the founders and families who have built up this exciting salmon farming company on the Trøndelag coast, and would not have taken such a step without having been invited in by the current owners. However, should that happen, we will of course consider such an opportunity more closely, something the company obviously understands. There are two companies that have much in common, with a strong ability and willingness to develop a sustainable Norwegian aquaculture industry. I am sure that there will still be a supporting strategy going forward also for Salmonor, alone or with others," said Witzøe.
Read more: Merger talks between NRS and Midt-Norsk Havbruk hit the rumour mill
Iceland
While shareholders are now discussing valuation and trading conditions, the positioning and the battle over the top positions are already underway.
"Rumour has it that Vibeke will be the regional director and Anders, Helge's son, will take over the shipping part. It is also known that Lars (Måsøval) has been suitably displeased with his ownership in NRS, and will invest more in Iceland. If there are any plans, I have not heard anything about it, but it is undoubtedly right with a merger on the East Coast, then it has full control of the whole area," the source added.
Lars Måsøval insists that he is "not a part of the deal." He said he only knows about the merger negotiations through the media.
"I'm not familiar with them (the negotiations). I don't sit on the board, so I'm going to a general meeting to know more," he told SalmonBusiness. "I work with Laxar in Iceland and in Måsøval," he added.
NTS Chairman Nils Williksen was busy in meetings when SalmonBusiness contacted him for a comment on Wednesday morning.