First results since UK's largest seafood processor was acquired by Karro Group.
Young's posted GBP 545.9 million turnover for the 2018 financial year to 30 September 2018, an increase of 4.3 per cent.
EBITDA increased from GBP 19.8 million to GBP 23 million, an increase of 16.1 per cent.
"The frozen sales increase resulted from growth in the brand in the UK and export markets and from a number of own-label contract wins," Young's wrote in its report posted on Companies House.
"The increase in chilled sales reflected strong customer activity and new listings as well as market growth."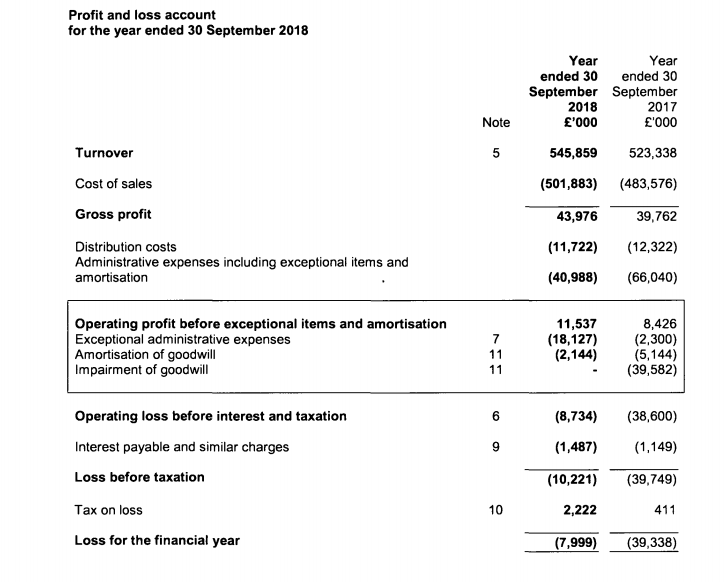 The company added that it will be exposed to a number of risks associated with Brexit if the UK leaves without a deal including labour supply, import processes at the ports and duties and tariffs.
In July, Young's Seafood was bought by Karro Food Group, a leading UK pork processor, which had been owned by CapVest since March 2017.
Karro also replaced former CEO Bill Showalter with former Seachill MD Simon Smith who was instrumental in developing the popular Saucy Fish brand.
In a press release, Karro Food Group CEO Di Walker said: "The 2018 results for Young's Seafood demonstrate the company's continued market leadership in seafood and potential for future growth. Bringing restaurant quality fish into new categories, Young's delivers the best quality own-label service to retailers. With a good foundation for growth and new ownership in place, Young's Seafood is progressing well with the first phase of transition, achieving export growth and new contract wins since the time of these accounts. As we drive forward with our plans for the Group, we are very excited about creating an ambitious multi-protein food business, further developing and broadening our relationships with our key partners".