Mixed messages as calls for action into wild and farmed salmon interaction study in Canada ends on September 30.
A long term report called the Decline of Sockeye Salmon in the Fraser River came up with 75 recommendations contained to "address the health and long-term sustainability of Fraser River sockeye salmon stocks".
CAD 197.1 million was spent over five years, starting in 2016–17, to Fisheries and Oceans Canada to increase ocean and freshwater science including monitoring and research on Pacific salmon.
The Federal government has until Sept. 30 to show salmon farms in the Discovery Islands, British Columbia, are a "minimal risk of serious harm" to migrating salmon or order them removed".
Recommendation 19 suggested that by that date, the Minister of Fisheries and Oceans should prohibit net-pen salmon farming in the Discovery Islands (fish health sub-zone 3-2) "unless he or she is satisfied that such farms pose at most a minimal risk of serious harm to the health of migrating Fraser River sockeye salmon. The Minister's decision should summarize the information relied on and include detailed reasons. The decision should be published on the Department of Fisheries and Oceans' website".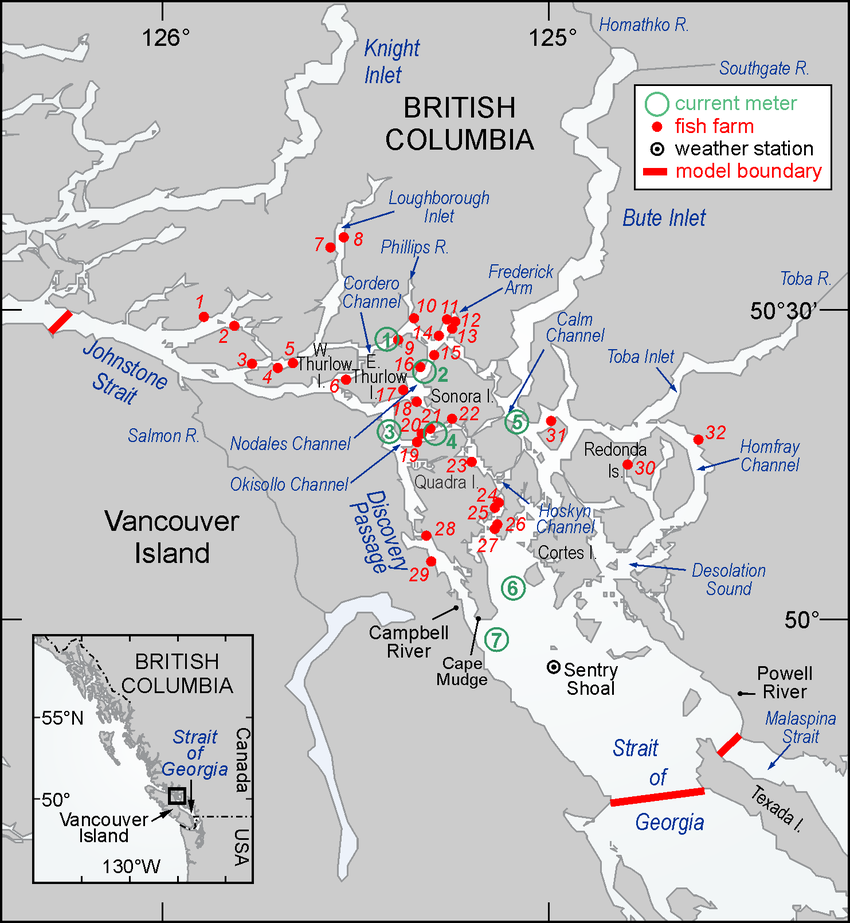 The Vancouver Sun reported that authorities seem satisfied that there is no risk but still wished to transition from open net-pens.
"The science advice to date has concluded that aquaculture farms pose no more than minimal risk of serious harm to the health of migrating sockeye salmon," said DFO spokeswoman Alexandra Coutts to the publication.
The DFO is still conducting scientific research and Coutts added that eight risk assessments have been completed and results related to the ninth and final pathogen are due in mid-September.
But at the same time, the DFO spokesperson added that "The government of Canada is also committed to developing and delivering a real and concrete solution for transitioning away from open-net pens in coastal B.C. waters."
This is in line with Justin Trudeau's Liberal party reelection pledge to phase open-net salmon farms to closed containment systems by 2025. However, Minister of Fisheries, Oceans, and the Canadian Coast Guard Bernadette Jordan said that she won't be getting rid of any British Columbia salmon farms by 2025. Instead, she will "come up with a plan" to remove salmon farms – and not necessarily remove them by that date.
Canada's largest environmental law charity Ecojustice told the publication that it was hopeful salmon farms would be moved. The organisation has filed several salmon farming lawsuits – such as Mowi's planned Indian Head Hatchery expansion in Newfoundland, East Canada.
"It's not going to be a flip of the switch and happen overnight but we would hope that the minister would comply with this provision, or in the very least, by Sept. 30, publish a commitment to the orderly transition of these farms," said Ecojustice lawyer Kegan Pepper-Smith.