With the freedom to do its own free trade deals, is UK-produced salmon in a good position to capitalise on US markets?
In an economic outlook for the UK's food and drink industry post-Brexit, Lloyds Head of Economics & Market Insight, Commercial Banking Jeavon Lolay said that since 2012, the "UK only had only one negative quarter of GDP growth".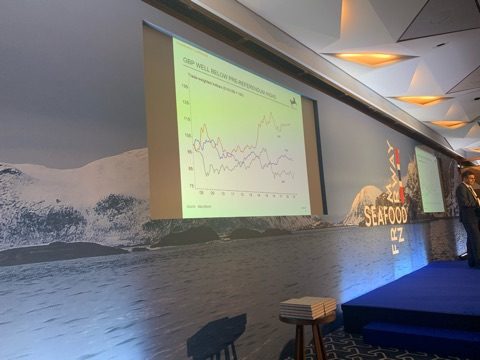 Uncertainty
Speaking at this year's Norway UK Seafood Summit, Lolay explained that this proved that the UK economy was proving to be quite resilient in the face of uncertainty.
Though he said that with the uncertainty not as strong as one can expect as businesses have held back investment.
There is plenty of demand "but the outlook has to be even if investment is not going to be as strong as some people expect, you will expect in a different environment, you may see stronger business investment". Record low-interest rates are also helping on a business level.
Currency
Talking to SalmonBusiness, Severn & Wye Ambassador Dai Francis said keeping on top of currency was a challenge.
The Gloucestershire (South West UK) salmon smoker is currently redeveloping a major new site as well as the UK's first new eel fishery.

"The problem is that all these factors that you never thought of are coming into play and currency is one of them," said Francis.
"Anyone that can foretell what currency is going to do will make a fortune but nobody actually knows," he added.
The salmon smoker that turns over upwards of GBP 50 million a year and also supplies to the Chelsea flower show and to the Royal Family.
How does the company safeguard from these impacts?
"We invoice sometime in Euros and we sometimes invoice in Sterling for our overseas business so we try and hopefully sometimes get it right. We try and balance one against the other. We don't hedge at all," he said.
Guided by price
With a potential US-UK trade deal looming, will there be an opportunity for British-made smoked salmon?
"The American market is an already established market and breaking into America is very difficult. We are already trading in the States and it's a market where you've got to put yourself in front of the customer all the time".
"They like close relationships with their buyers, they like to see where they are buying from. Somebody 3,000 miles away doesn't have the same appeal as somebody who is just down the road, acting as an agent. You need somebody there to help you," said Francis.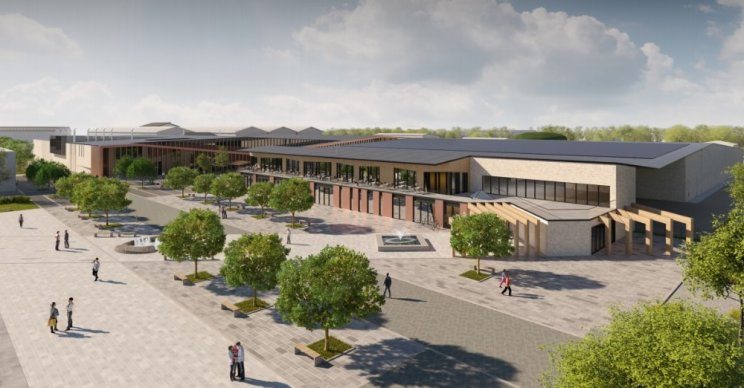 "The US market is mostly guided by price, so you are competing against Chilean, Norwegian, Scottish and Irish. There's a lot of Irish organic. In fact, 60 per cent of what is produced in Ireland ends up in the American market," he added.