The Bakkafrost facility at the Faroe Islands will have considerable tank volume, no less than 29,000 m³, from which to produce and raise smolt up to an average weight of 500 grams.
The remarkable construction, which will measure 320 metres in length, is scheduled for completion early 2019. Annual production output forecast: 7.5 million fish, averaging 500 grams in weight.
"We set in place the first generation on 19th June. The second generation just two weeks ago. The first fish will be ready for release into cages in August 2019," the facility's foreman, Rógvi Jacobsen, informed SalmonBusiness. Rógvi's brother is the CEO of the company, Regin Jacobsen.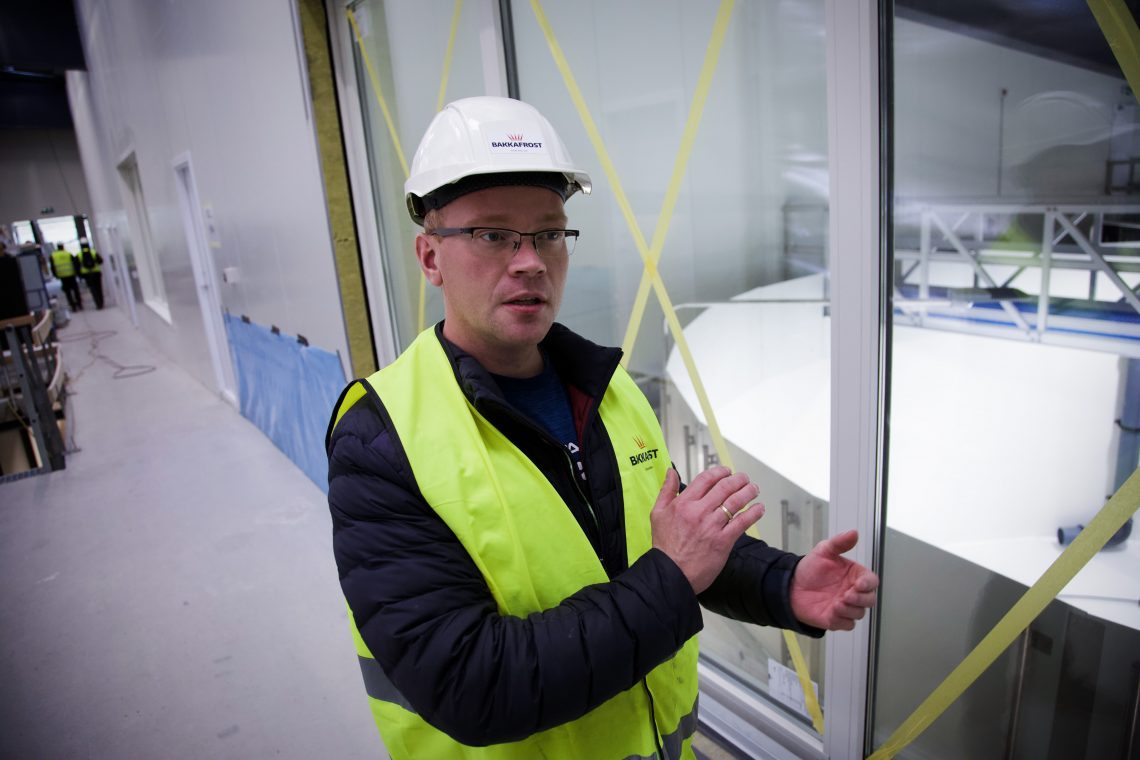 Larger smolt
The facility has a price tag of around 700-800 million Danish kroner, according to Regin Jacobsen. That equates to around one EUR 107 million.
"It's absolutely essential for Bakkafrost that this build is completed on time. In order to increase the size of the smolts to 500 grams, we must expand the existing smolt facility; in addition to building this – which is a new unit," said Rógvi Jacobsen.
The investments' three targets
The company was established in 2016, and is a part of a bigger financing project of around EUR 402,1 million. 
"We have set ourselves three targets with this investment plan," Regin Jacobsen told SalmonBusiness:
"The first is to reduce the level of biological risk in our operations.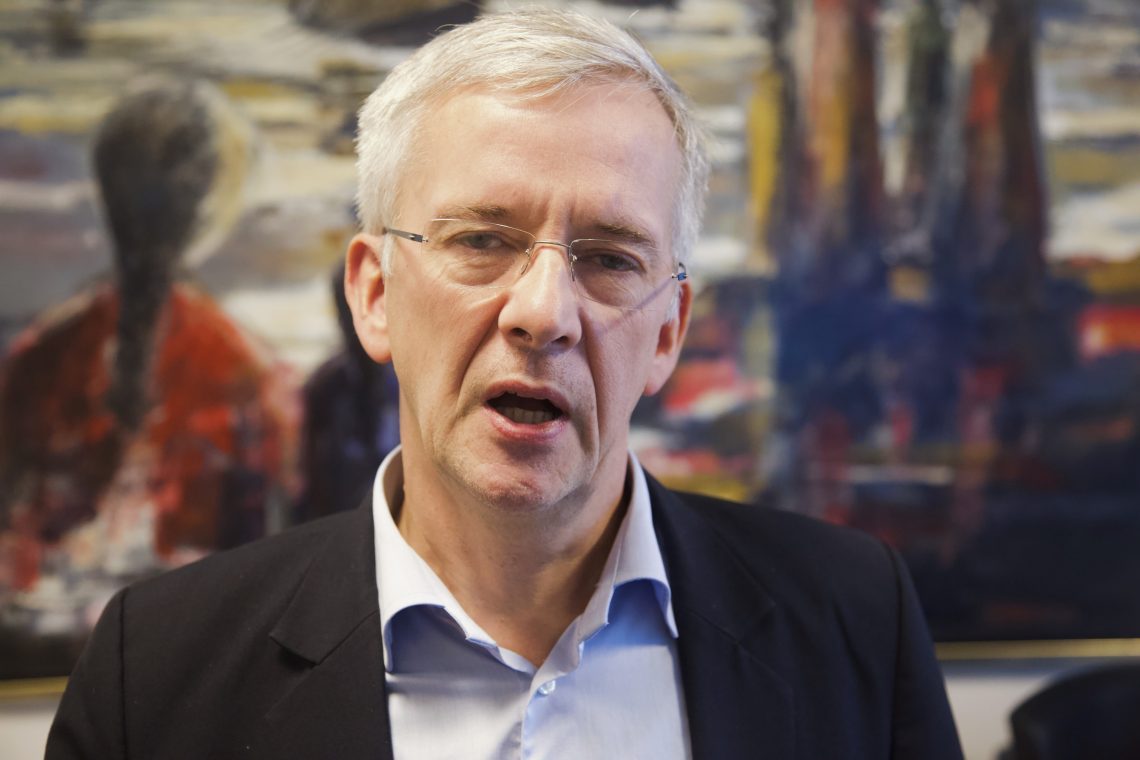 The second is to raise the bar on efficiency, so that cost price and our position vis à vis the competition can be maintained, also in the future.
"The third is sustainable growth. In the next 10-15 years the level of growth for our production will be 3-5 percent. That will be achieved, providing we don't exploit nature beyond its tolerance level."
Rógvi Jacobsen informed SalmonBusiness on various environmental initiatives implemented by the company.
"The sludge will be collected and used in production at a biogas plant that we will be building," he said.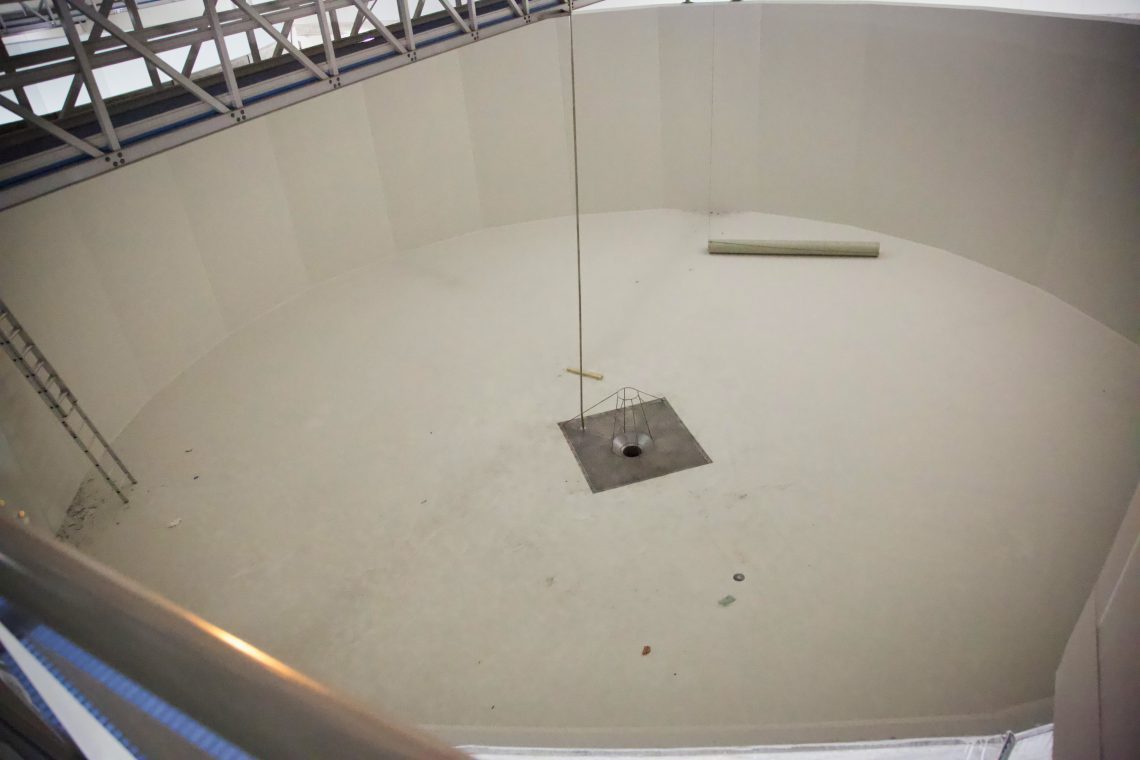 Most advanced plant under construction
Bakkafrost says the smolt production facility they are building will be the biggest of its kind in the world once it is completed in 2019, that is, measured in tank volume. An overview SalmonBusiness featured last spring shows however that Nordlaks' plant at Hamarøy is equal in size.
"This has it all," said Rógvi. "The advantage of building a new facility is that you get to optimise everything. We have ten different sections here, including a hatchery, start feeding section, tank halls C, D, E, F, G, H, I and J. This will be a state-of-the-art construction," he said.